31-07-2012, 10:38 AM
Ultra Citizen

Join Date: Sep 2010

Location: Cheshire

Posts: 1,343
My (ok my sons) first froggie: Animal
---
So I went to the CREAKS show thinking of getting a gecko for my children and came back with a Pacman frog instead! My 10 year old son has been obsessed with forgs since the age of 3 and has pictures,books and figures of them all over his bedroom,I've even painted some frogs on his walls!
His face was an absolute picture when we got to the table with the horned frogs and after a good chat and him wanting to buy one with his own money he's now the proud owner of his first real frog.
I tried feeding Animal yesterday not sure if he'd need more settling in time,OMG what a little beast!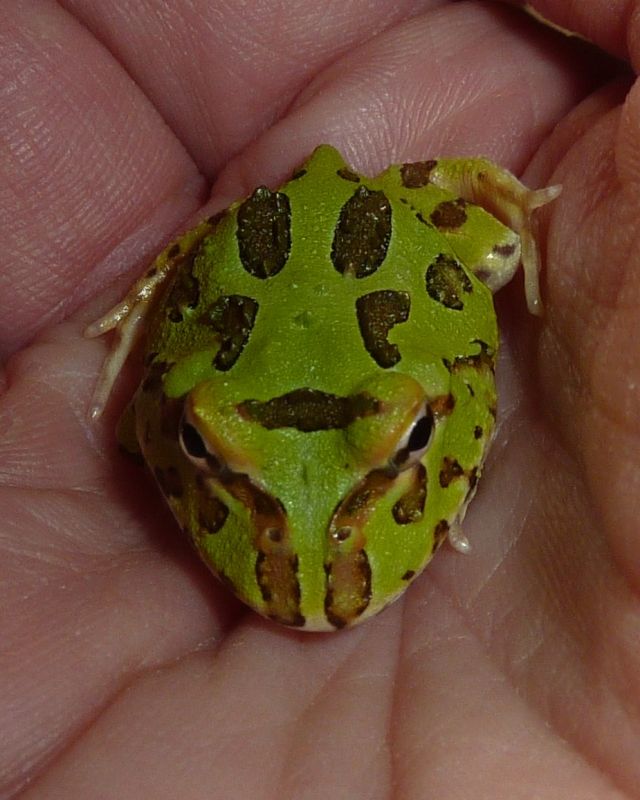 So diddy!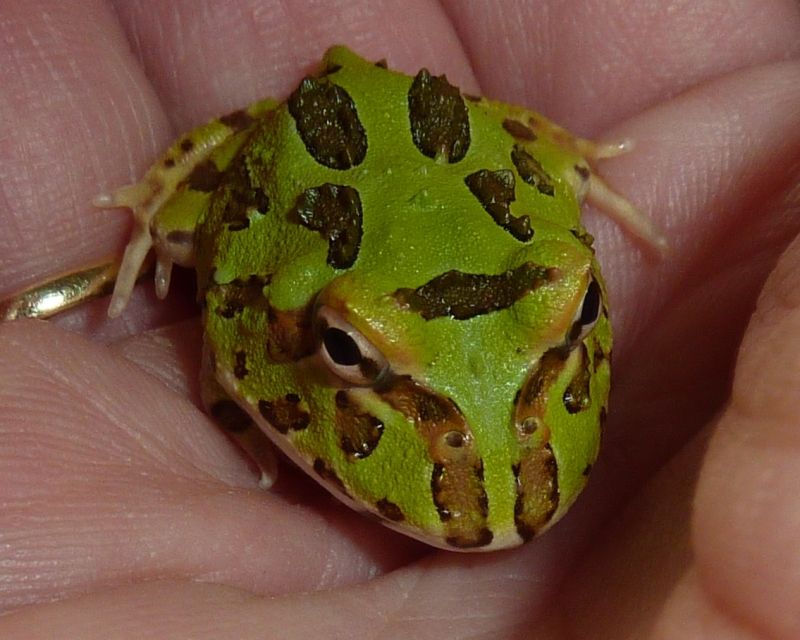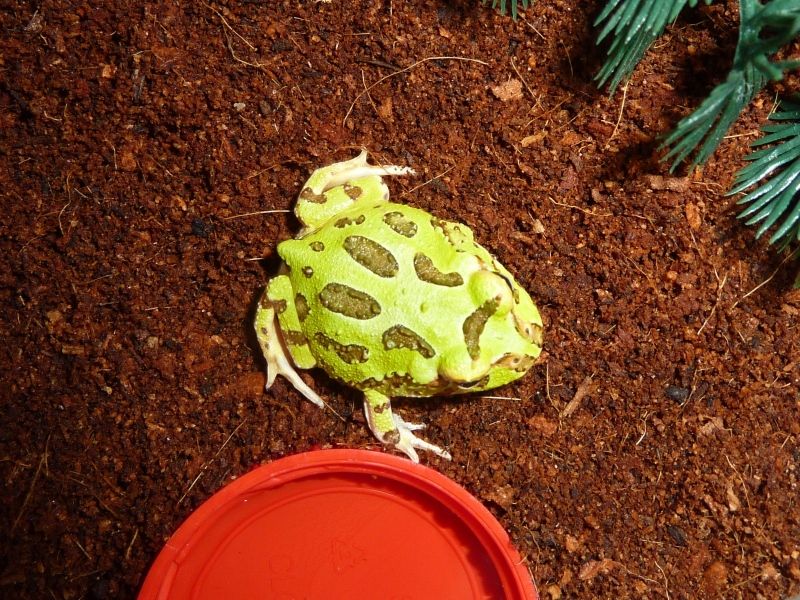 The morning after we got him. God only knows what he/she'd done with his water bowl. He looks guilty though lol!
Sorry for all the pics. I got carried away as usual
__________________
4.3.0 Corn Snakes, 1.0.0 Cape House Snake, 1.1.0 True Olive House Snakes, 0.1.0 Western Hognose
1.0.0 MBK, 1.0.0 Cali King, 1.0.0 Royal Python, 1.0.0 Sonoran Dwarf Boa, 1.1.0 Nicaraguan Dwarf Boas
0.0.2 Occelated Skinks, 1.0.0 Leopard Gecko, 0.1.0 Pacman Frog (Ceratophrys cranwelli)
0.1.0 Cockatiel, 1.0.0 Guinea Pig
0.1.0 G.rosea, 0.1.0 G.pulchripes, 0.0.1 G.pulchra, 0.1.0 B.smithi, 0.1.0 B.albopilsum, 0.0.1 Eauthlus sp. Red, 1.0.0 Sphodromantis lineola
R.I.P Echo,my sweet girl :-(