10-03-2012, 11:39 PM
| | | | |
| --- | --- | --- | --- |
| | Super Citizen | | |
New Incubator
---
Just finished my new mini incubator.
1 x Broken Mini Fridge.
1 x Heatmat
1 x Digital Temperature Controller
Will be adding perspex viewing windows and an extra shelve only need 2 (can only probably fit 2) but got it up and running and holding quite a nice steady 1c accurate temperature.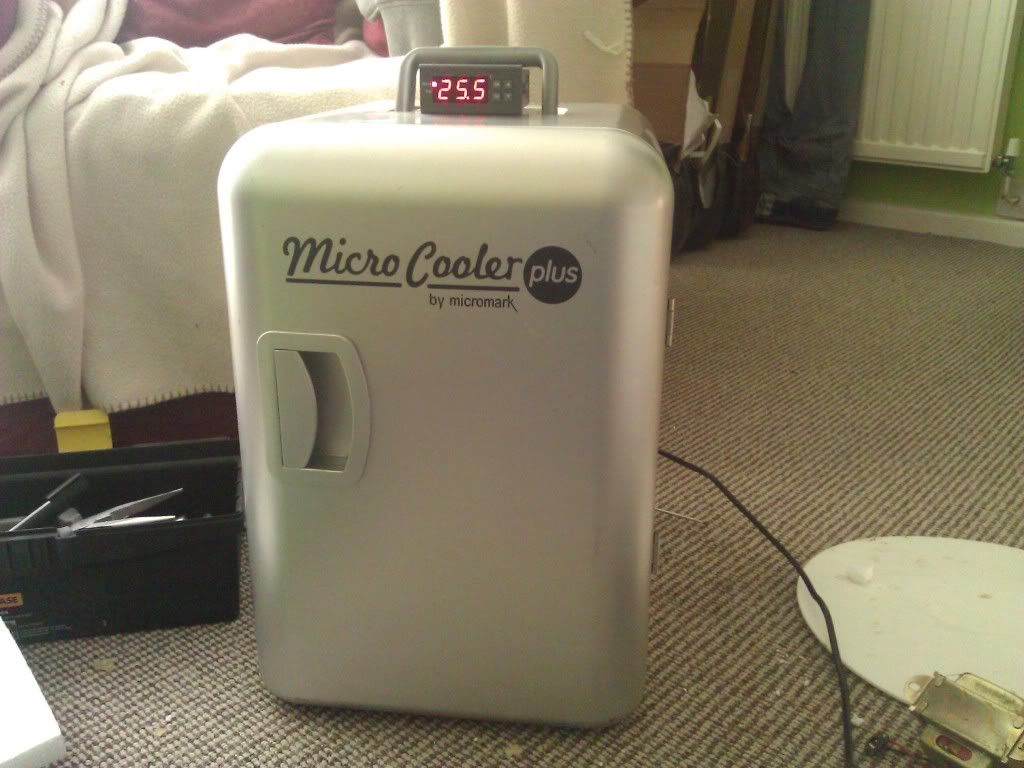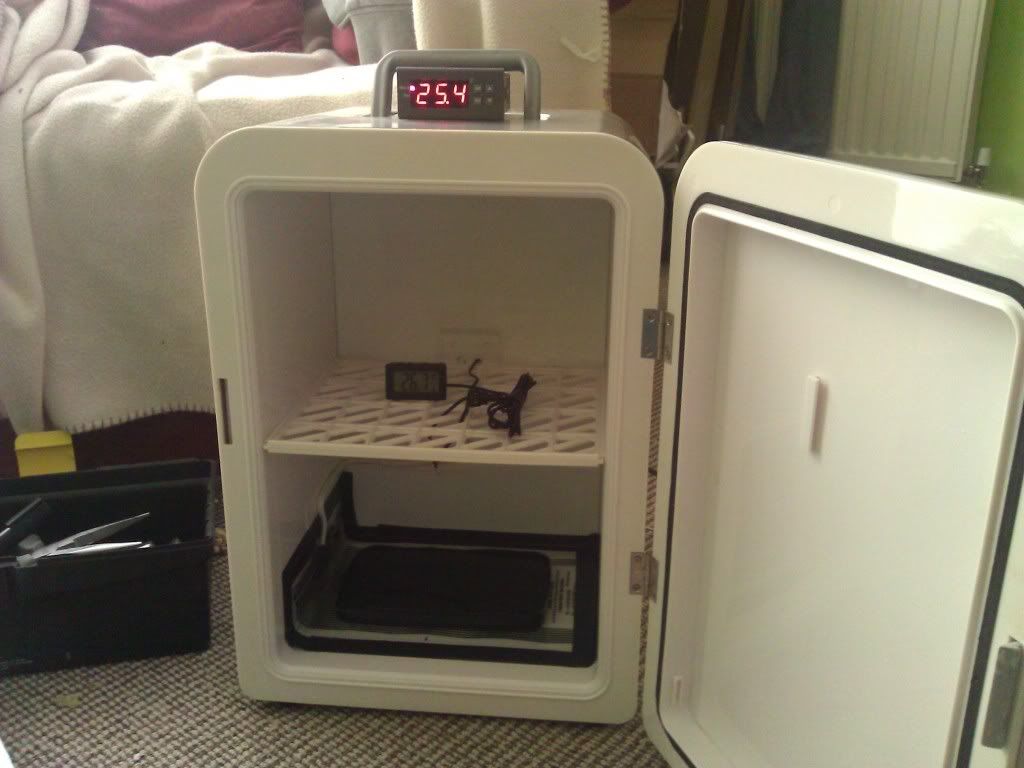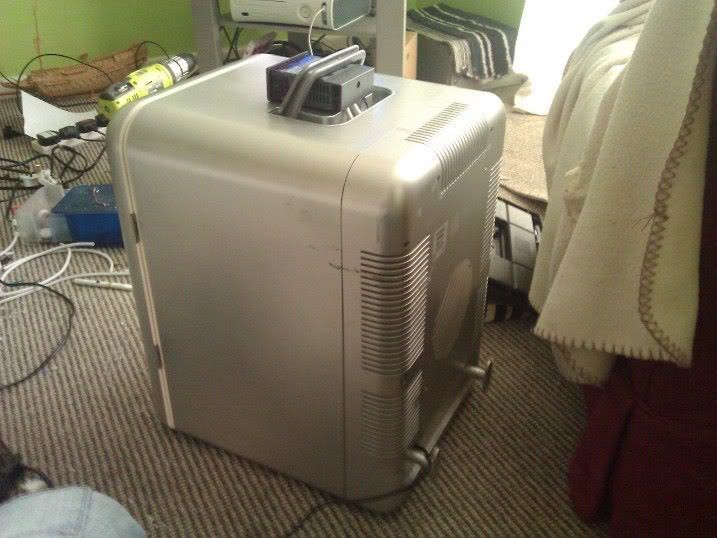 And the DIY mess i created in the making, however it wasn't all mine i had been doing some serious building of light enclosures for the Vivs also.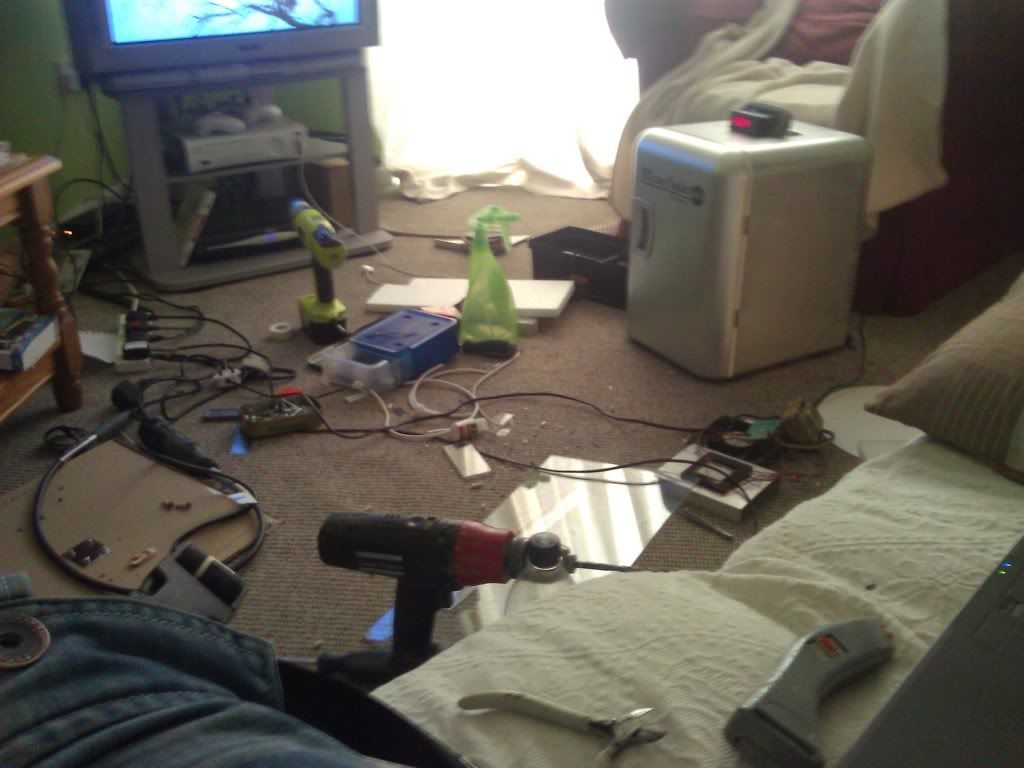 __________________
0.0.1 x Tokay Gecko (Tai)
10.12.8 x Leopard Geckos (Hypo het Bell hatchlings available)
1.1.0 x Crested Geckos (Noodle & Taffy)
Quote:
Originally Posted by
Salazare Slytherin
people my advice is to learn the difference between a highly explosive element to that of a safe one which is acceptible for supplementation.
Best advice I've ever heard.