A little low on frozen adult mice so will mostly be half grown mice, or small if prefered!
I have got 36 weener rats on the go at the moment for anyone whos interested when they are ready, berkshires, hoodeds, cream patched, black, albino...
I also have 2 male rats available for breeding or just pets though they haven't been handled much, they are about 5 weeks old.
These 2 boys are only available for a couple of days as they are at breeding age and i can't risk them getting their female siblings pregnant so after 2 days will be frozen, i thought they deserved a chance.
I accept paypal or cash upon pickup.
I have one Berkshire Dumbo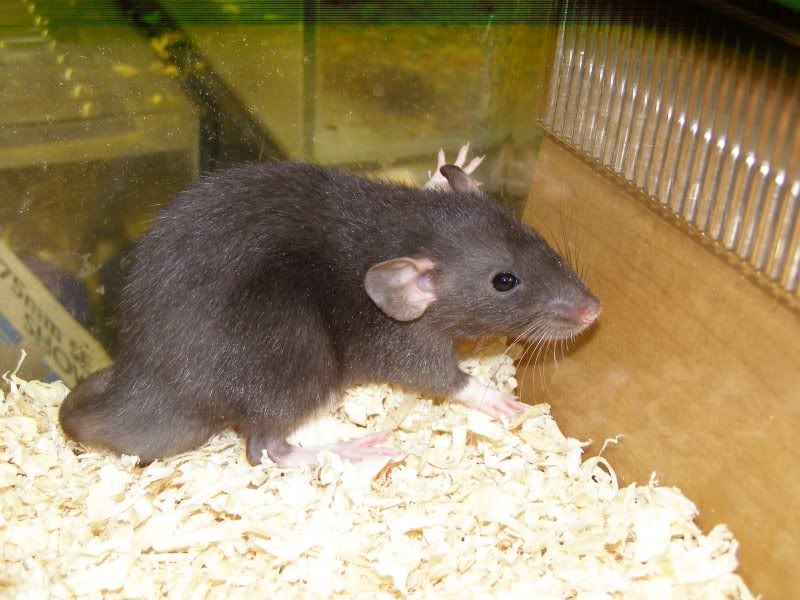 and this lad who although it can't be seen well in the pics, his fur is a dark ash colour underneath with silver tips to the fur, as you can see along with his perfect markings, hes a stunning lad!