Name:
Bear
Sex:
Male
Proven / Unproven:
Proven breeder, shall include pictures of his offspring below.
Morph:
Extreme harlequin with dalmation spotting
Colour:
Dark base colour almost black with bright orange markings
Age:
Approx 2 years 3-4 months
Weight:
37-38g (as of 28/1/11, pics show 38g but he did a massive poo on the scales after the photo was took
)
Eats:
Repashy complete CGD, Blended fruit, Crickets, Locusts
Reason for sale: I have an extreme harlequin holdback from last year whos markings I preffer to add to my breeding group to replace Bear.
Price:
£60
Pictures: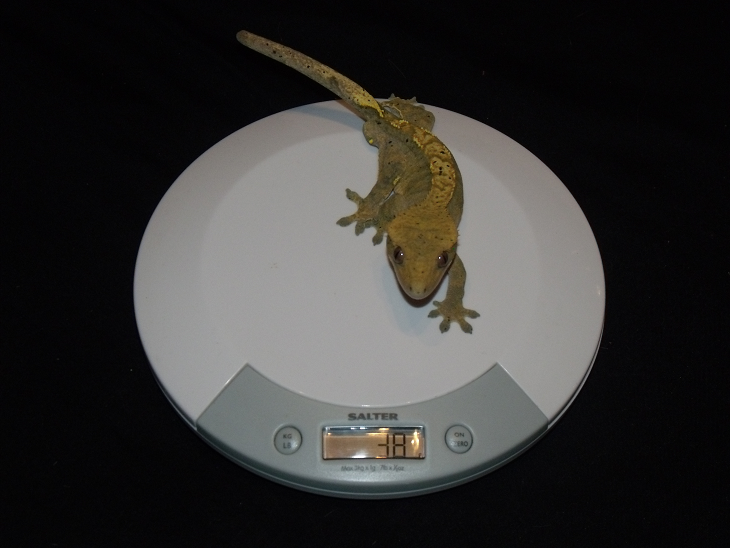 Sorry the above pictures dont show his colours off best, I never seem to catch him fired lately I think he knows why I want to photo him
So heres and older picture but still not the best, he goes darker base than this.
And a few hatchlings he fathered in 2010 (Not for sale)
Will get more pics on request, any questions please ask.
Collection from Halesowen or courier at your arrangement and cost.