I could not believe it when this egg hatched, I had almost thrown it away. It was very small and had majorly collapsed. but from what I have read decided to leave it and see what happened, thankfully.
Its so small compared to any of the others i have hatched.
Should i be worried?
There seems to be a large bit of the egg sac still popping out of the egg, is that normal? did not notice that from my other babies
Im no expert on morphs, but was pretty sure i wasn't going to be getting any visually different babies.
The father was a Blazing blizzard and mother either a bell albino or pinstripe.
What is it?
Your knowledge would be most appreciated.
Thanks.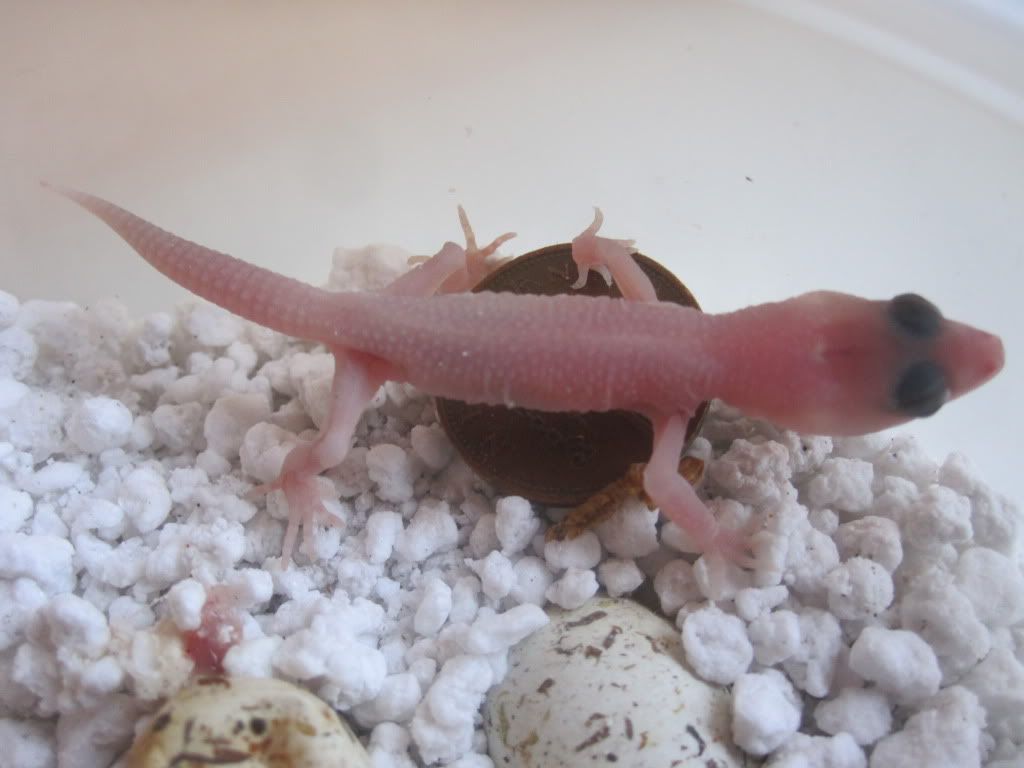 Notice the egg sac
The normals