Hi peeps thought i'd share with you my experence with SOFT CLAWS which I have been using for my Bengals Cats.
Alot of you may have already heard of this product some may not but for those who haven't, you are probably in the same boat as me!
I have 2 Bengal Cats and both like scratching the sofa all the time! Which has wrecked the back of our sofa and left loads of marks on the front!!
SOFT CLAWS are plastic nails that you glue on to your cats nails.
We've had them our boys and there working really well!!! No scratched furniture or ANYTHING!!! There the perfect solution to keeping indoor cats who love scratching your possesions!
Just thought I'd share this knowledge with other cat owners who are also annoyed at there kitty for wrecking there sofas! Get Soft Claws! Well reccomended!!!!!!!!!
They also come in a variety of colours and sizes for all kittens/cats!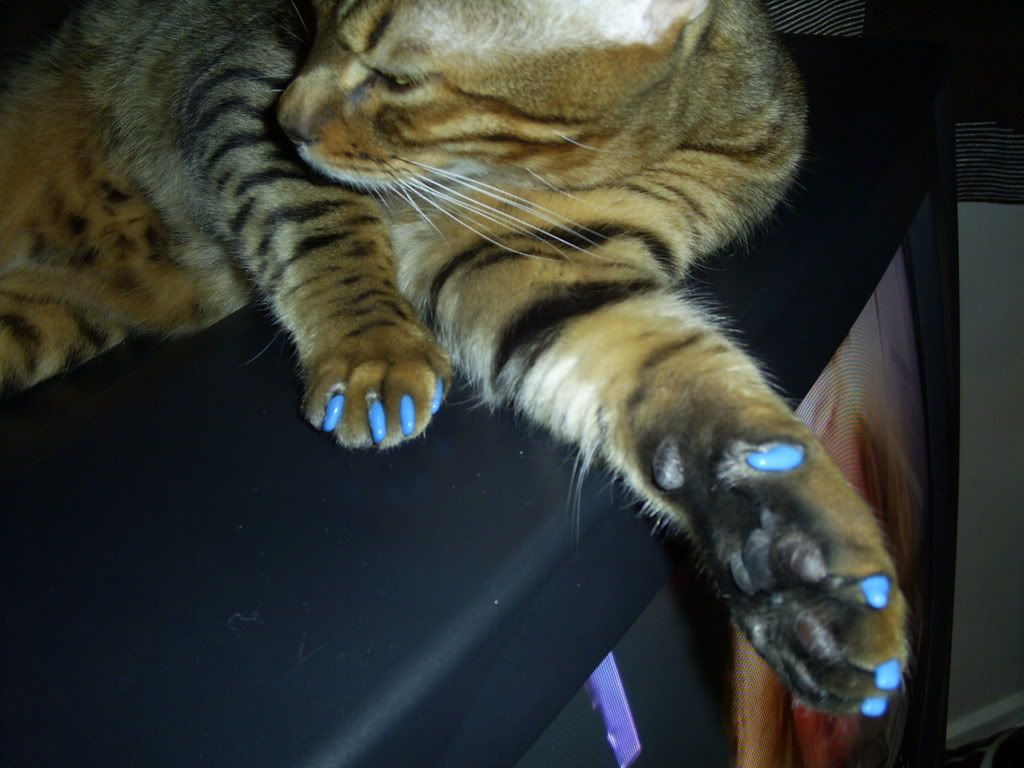 Hope this helps anyone with naughty cats!!!!!
Nick