Also Defra state:
What does the Animal Welfare Act do?
It makes owners and keepers responsible for ensuring that the welfare needs of their animals are met.
These include the need:
For a suitable environment (place to live)
For a suitable diet
To exhibit normal behaviour patterns
To be housed with, or apart from, other animals (if applicable)
To be protected from pain, injury, suffering and disease
All details found here:
Defra, UK - Animal Health and Welfare - Animal Welfare - Animal Welfare Act
This is a photo of my hog as you sold him to me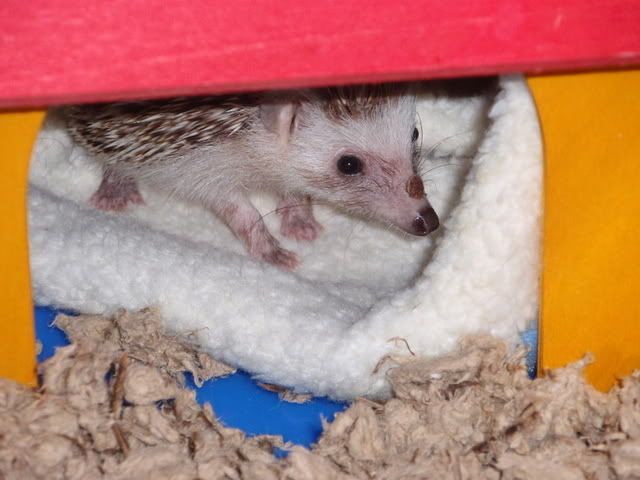 I was not informed about the injury at all before you delivered him and he should not of been sold in this condition. Was also given no treatment for it.
At 4 weeks old you told me of his skin complaint, heres a photo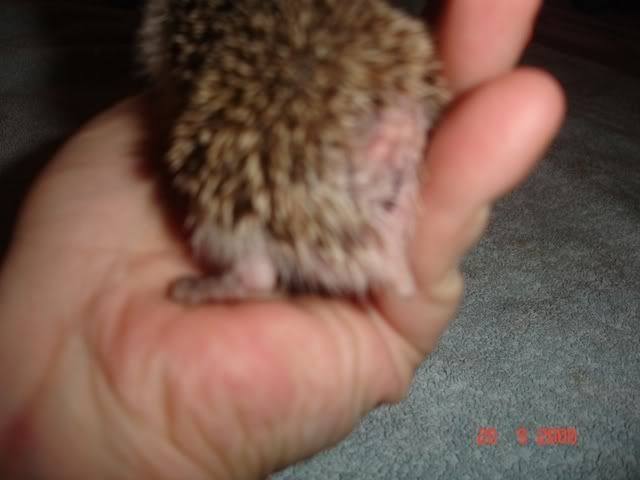 You also said he woud be sold with the vets records of it, a birth certificate made by you, his pedigree reg, free pet insurance for 6 weeks, a igloo house, a gaurentee, a fleece and some of his current food.
All you brought was banged up Pickle a fleece and a box of cat biscuits, nothing else. So was sold under false pretences and is against trading standereds.
It has everything to do with this forum as this is where i purchased him from and where she gained my trust and this is where you sell to unknowing trusting people.
I now have ring worm heres a photo of this and of Julies too.
Julies
Mine
Close up of Julies
On the other thread someone said Julies dates were all wrong for her and her step daughter to catch it, but how have i got it too? I have never met Julie or Ian.
We have all had it confirmed on our hogs and on us that this is ringworm the hogs have been tested and Leo (Julie & Ians hoglet) also internal worm infestation, and seeing Pickle produces nice green poos and is on a diet of only cat food i got a feeling when i get the results tomorrow he will be riddled with worms to which means another trip into Glouster from Clevedon.. Treatment is not cheap neither is transport as i do not drive and this is the closest exotic vet that deals with APH's.
Ring worm is often diagnosed as Infected Eczema aswel as other things as alot of doctors have either not seen ringworm or diagnose it wronly as there are diffrent types and unless your clued up on it in particular your not going to know doctor or not, where vets on the other hand come across it alot.
Here is the picture of your hand. Even if this is Eczema surely you wouldnt be handling them bare hands like you did when i collected mine as not to catch germs from there poo as Pickle was covered in it and so was your hands. If your hands are that bad as they obviously are in the picture surely Pickle at 4 weeks should not been held in the photo above with his skin complaint..
Pickle instead of living like this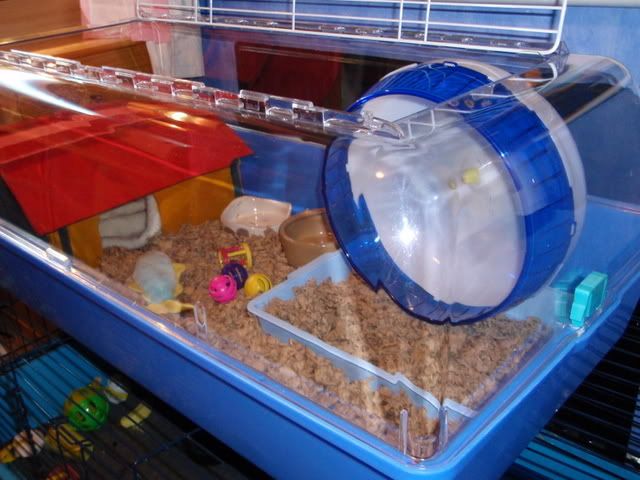 Now lives in basic conditions like this
For 5 weeks maybe more he will stay like that just the bare minimal
And will also be held like this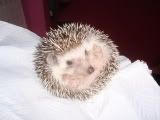 With very limited human contact as i will not risk giving it to my other animals which there is alot of and as a mouse breeder will have to personally keep mice back for a quartine period before selling any to make sure time elapses and that any signs would be present.
Shell i never slated you i wondered about things like his nose, hell i even posted in this forum on your thread about friendly litter that i was happy and i WAS i let the nose thing slide as i wanted to belive you were a good breeder and that it was nothing. Just a glitch (one of them things).
I even stood up for you and have had posts removed off this site and others, also slated other people and hedgehog breeders for having a go at you, but i realised they were right, im not trying to sound mean shell its just they tried giving you advise and help but you shoved it back in there faces.
I liked you and thought you were a nice person i might not agree with the way you do things and all the lies but i dont think your a purposely bad person and didnt go out of your way to do any of this its just the things you did and not taking the advice of others led to this..
If we had met in different circumstances i would still be a fan, but im sad to say currently im not, as iv just had to part with my limited funds, im 18 been ill for 6 years dont work as am unable to and all my money goes on my pets as it is, now i wont be doing xmas as il be doing treatments and hog bathing, thats just aslong as the many other animals i own do not catch it.
You said you would re emberse me for my vet bill for Pickles treatment will you please try and make amense and still do this please? I dont want to start a war or a slang match iv just stated facts but i would ike your help now in paying for his treatment in turn so i can get Pickle the best care he needs and make a little unhappy hog happy again.
Chaz.