My little Guy left us on Saturday 26th February, 2011.
Spryte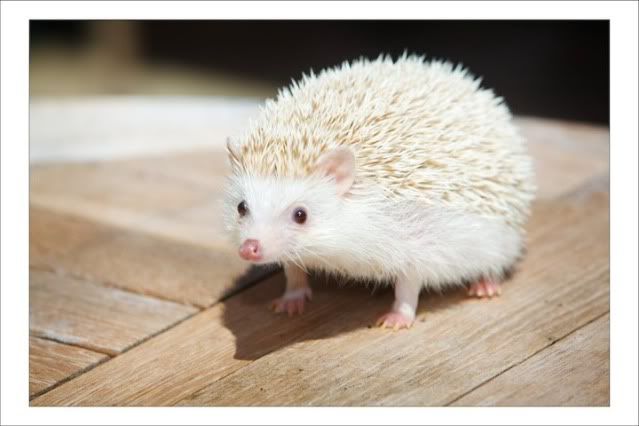 My Sprytie-Pig....My Chunky lil***8217; Guy..... to whom I owe so much.
You were my first APH, and you taught me so much- without you I wouldn***8217;t have my mad craze for hedgies, nor would I have my other babies.
You always had a ***8216;loving***8217; look in your eyes, and everybody commented on it.
You were such a good boy, adored the dogs, sometime snuggling into their tails to have a snooze, and you were also very laid back and spent playtime with our other animals.
I will always remember our cuddles, and your little pink nose pushing up against me when you wanted to snuggle.
Even at Christmas time, when you loved having a crazy 5 minutes running in and out of all the wrapping paper, and having your picture taken..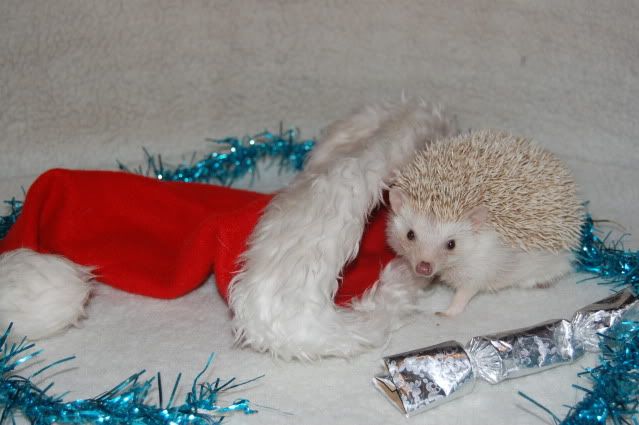 Your loud ***8216;wheeling***8217; through the night- running your little marathons...boy did you love your wheel...
And your cosy little bed...... your most favourite thing in life...
I may have made mistakes throughout your life, but I also corrected and learned from them, and you loved me unconditionally throughout.
I know I complained about the noise you used to make through the night, but I would give anything to be able to hear them again little man...
I hope you can hear me when I say goodnight and good morning, or hello and goodbye as I pass your final resting place.
I know you***8217;re having fun up there, running back and forth over that bridge with some new found friends, and I have seen your star shining as bright as it possibly can....
But I***8217;m still really struggling with this..
Spryte- I love you so very, very much- and although it***8217;s only been around 36 hours I miss you soooooo much, I just want to be able to hold you in my arms again for a snuggle that lasts for eternity.
RIP Spryte