Last night i lost my dear bearded dragon zack... i got him around 5 years ago from my local reptile shop at what was believed to be around 18 months - 2 years old, a beautiful yellow hypo...
last few weeks he was slowing down a bit and i put this down to age as he was still eating with gusto and there was no weight losses or swellings... yesterday his beard was dark black when i left for work and i suspected something wasnt quite right. I had planned on calling the vets this morning to take him for a check up... he didnt make it through the night.
He passed in his sleep and was laid out where he had fallen asleep last night, no signs of distress or that he suffered in anyway..
R.I.P my baby, ill miss you x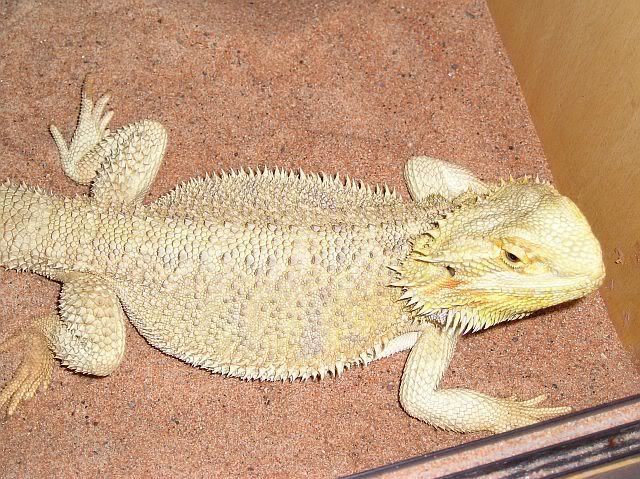 xxx