Our emily (Pterinochilus lurgardi) adult female, was an amazing tarantula to own, and care for. She was old to say the least, and very big in the leg span....
She died trying to moult, but she got stuck. The OH did try saving her, removing the old exo skeliton, which took almost 3 hours. She was stuck all the way, didnt even get the fangs out...
She put up a good fight, and the OH got her out in one, with only minor damage. Unfortinatly she found it to stressful and gave up in the end..
Here are a couple of pictures of her, in all her glory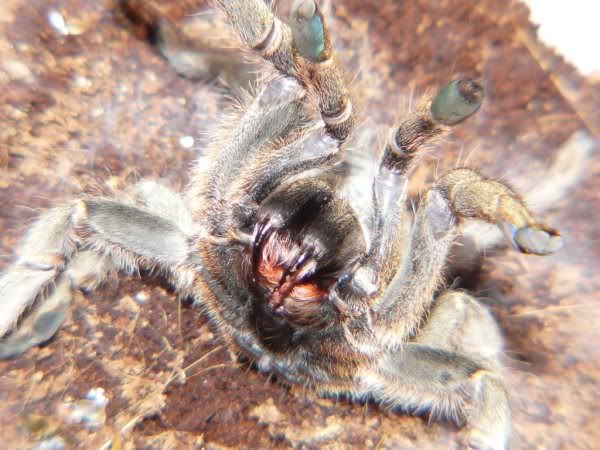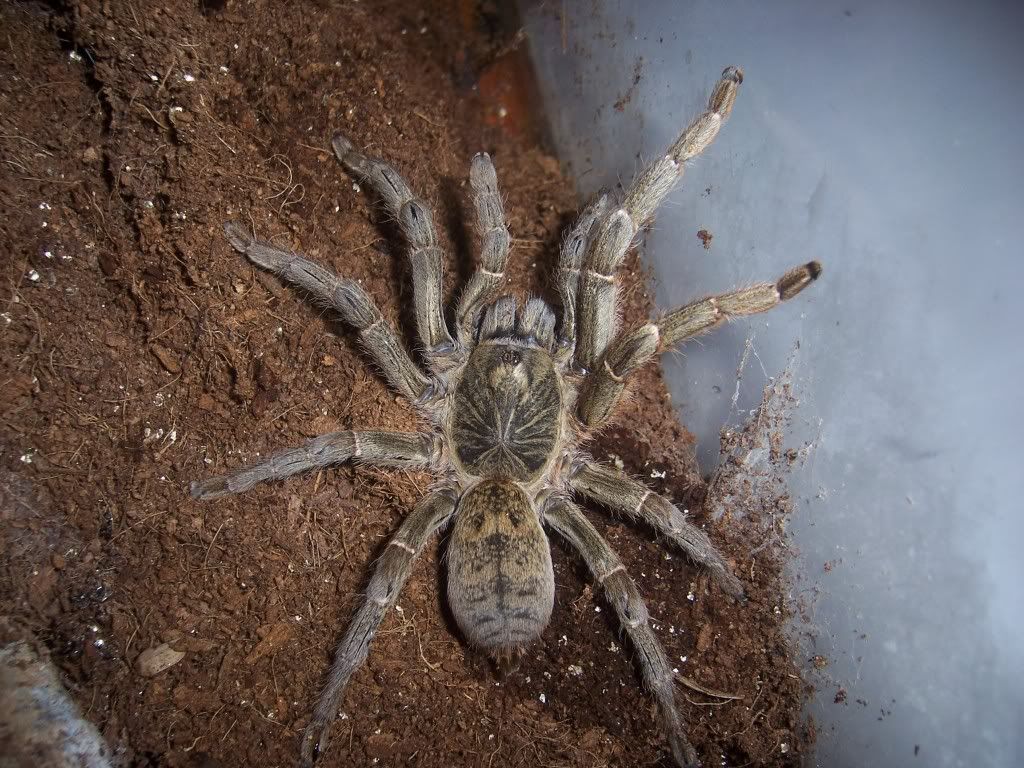 And here she is, in her last and final hours. She was freed from this ordeal, but sadly was to much for the old girl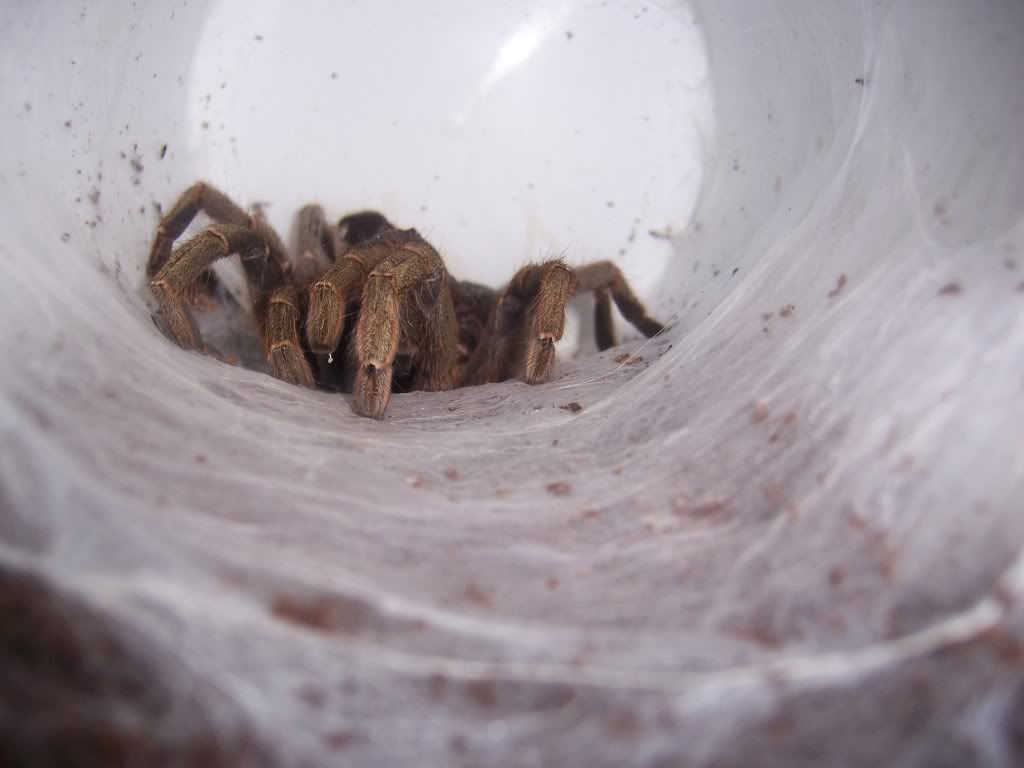 R.I.P babez, will miss you lots