Some of you may have seen my plea for help on the snake section after having a suprising delivery of very sick royal hatchlings rather than the fit and healthy ones I was expecting.
Unfortunately the littlest girl didn't have the strength left in her to make it through the day. I may have had her for less than 12 hours, but she was mine and I couldn't help loving that little face...
Here are some pics of her. The first two when she was alive; although she doesn't look it... The last are of her once she'd passed so if you don't like these types of pics, please don't look.
SWEETY - CF11 0.1 normal. Was as thin as a 5 pence piece and only 34g at 17 weeks. She had a damaged cloaca from amateur popping gone very wrong. We burried her in our garden and plan on puting a little flower over her. She's changed my world in many ways - made me more determined to be a safe snake keeper and educator, and to hopefully train myself up to take on a few 'rescues' and 'rehoming' animals to prevent to the best of my ability things like this happening again.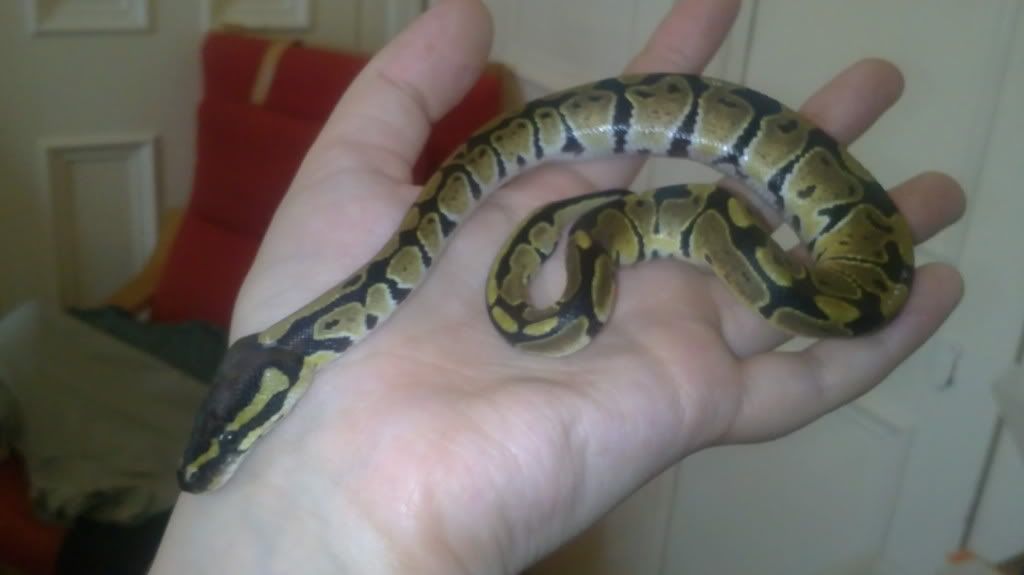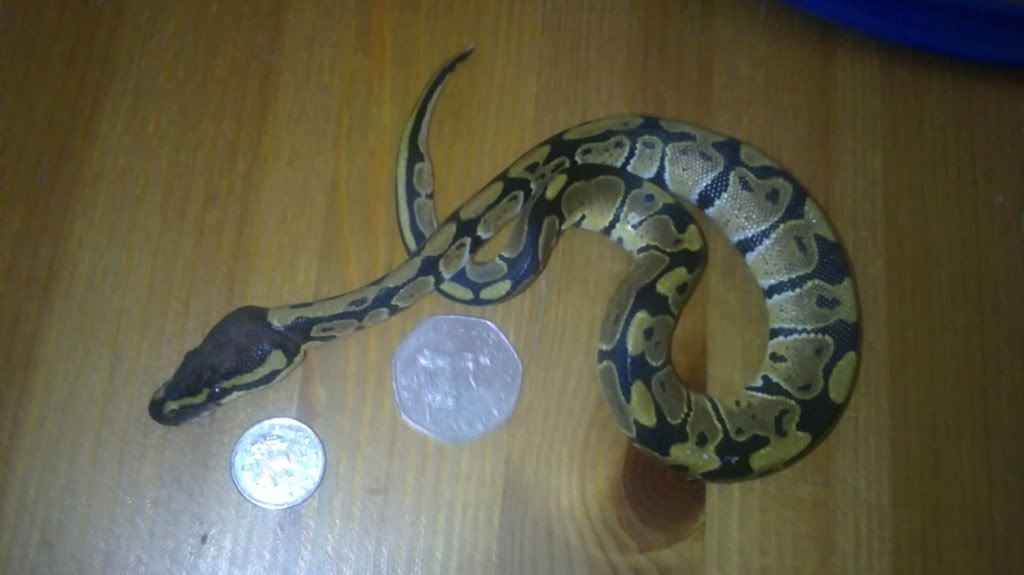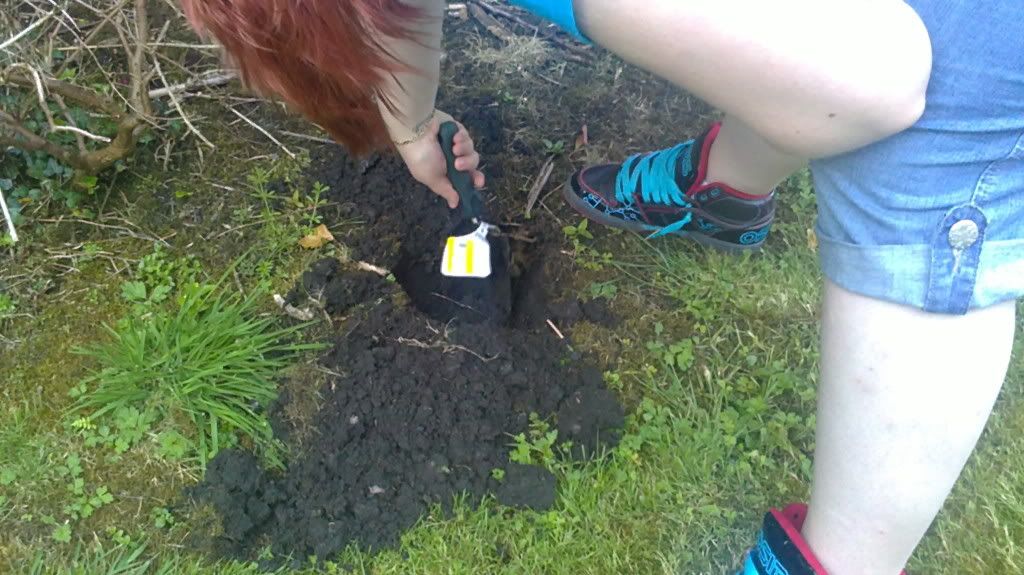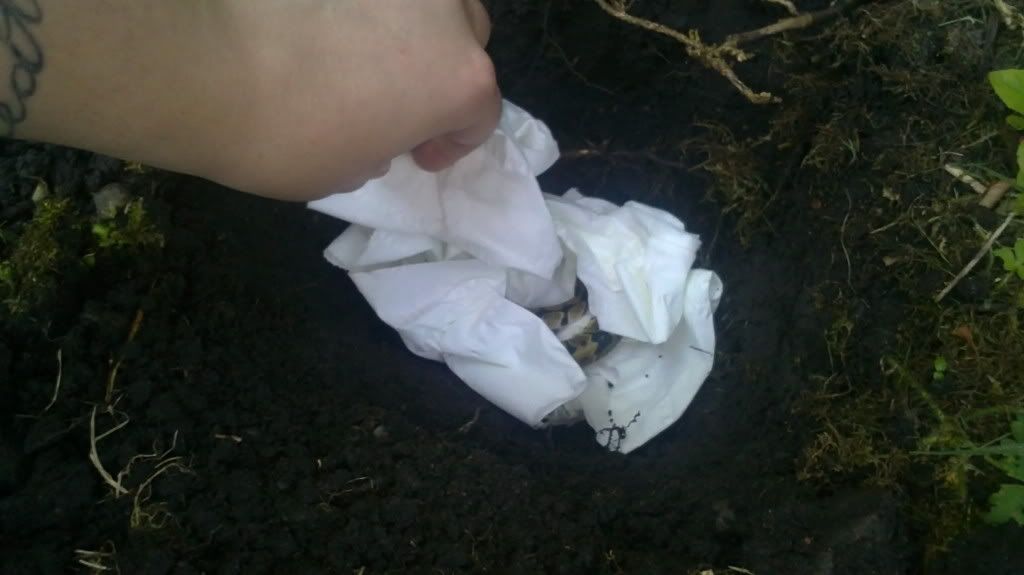 So sad :'(
I'm sorry I couldn't do anything for you wee one. x