11-11-2009, 12:22 PM
| | | | |
| --- | --- | --- | --- |
| | Super Citizen | | |
Albino Cali King
---
A possible CB07 Albino Californian Kingsnake for sale. A bit small in size but very healthy, enjoys being handled, drop eater. Selling this snake and others begrudgingly needs must.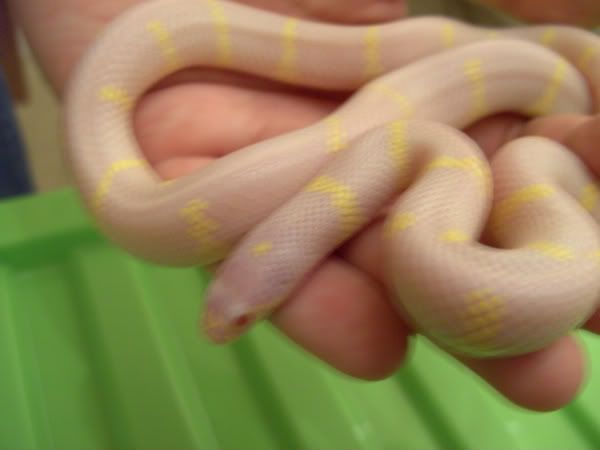 Has 2 small red marks near tail. He scratched himself on a plastic temp hide i was using. The hide is now replaced and marks healing well.
Apologies for bad pictures.
Open to offers.
Steve.
__________________
No snakes at mo
Hmm, ATB in near future . . . .