A possible chance to produce OPAL STRIPES...
She is a 09 hatch.
Acquired from top breeder in the uk in my eyes, "hissnhers".
Approximate weight: 220g.
Approximate length: 3ft.
She takes a medium sized mouse every 6 days no problem.
Sheds and poos fine.
Can be a bit jumpy, but never bitten. "im a wuss"
Here is a picture of her...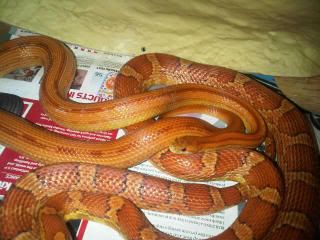 Any questions feel free to contact me via pm, or on my mobile: 07890077864.
Would love a quick sale, so pm me your best offer and i may be tempted to accept...
Cheers.
Deano.