I got atra, my anery corn, last october when she was 6 weeks old and looked like this....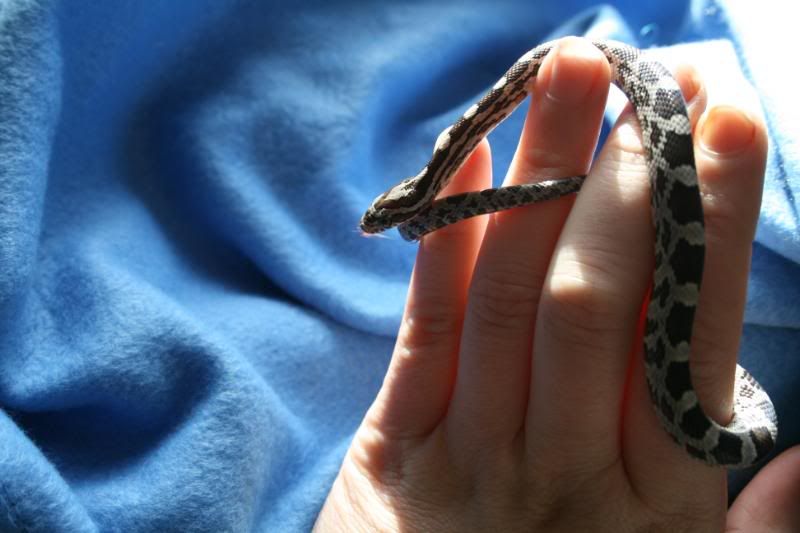 she is now 8 months old and just got upto around 2ftish...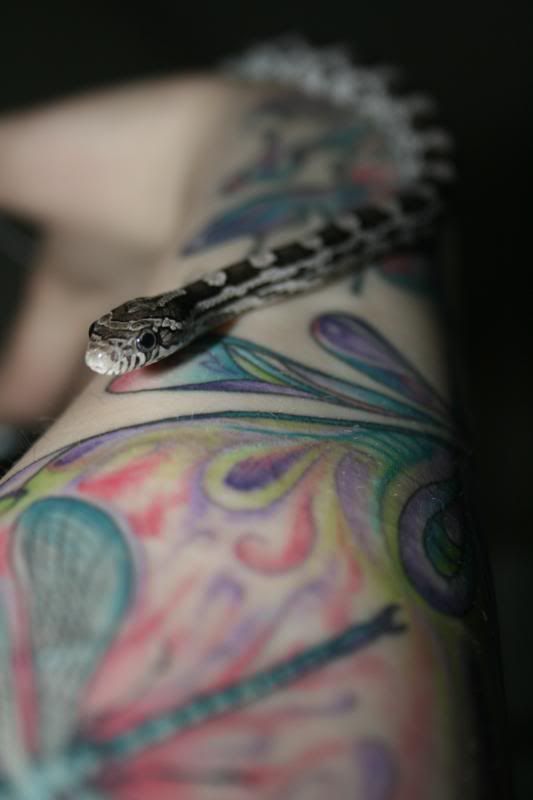 Her colours are comeing out beautifully now and she is a truely wonderful and rewarding animal..
I had had promblems getting hold of fuzzies for her as all the shops by me were getting HUGE ones in.. so shes recently been on 5 pinkies a week.. but seemed to still be realy hungry this past few weeks..
went on another mission yesterday and finaly found somewhere with normal sized fuzzies but most were only twice the size of her pinkies (and only about the smae width as her at her largest point )so decided to get some fuzzies and also two small hoppers and see which ones would be best suited for her...
so i defrosted a hopper and gave it too her.. she didnt seem to have a clue what to do with it lol.. so i left her with it in her feeding tub with my OH keeping an eye on her while i went and defrosted a fuzzie instead.. when i came back i offered her the fuzzie instead but noooo she had then decided she would battle the hopper.. and there was no convinceing her otherwise.. (the fuzzie next to her is the one i tried to feed her, but it was obviuosly removed after she had eaten then hopper incase she tried to eat that aswell) although she managed the hopper fine in the end, i do think it was bit too big so she will be on large fuzzies instead for the next month or soo? shes my first snake and i still have "no way can u swallow that!!" syndrome
hmm mummy this is a bit big.. maybe if i drag it over here....
or maybe il give it a good chew?
look i did it.. its all gone.. well accept this blooming tail....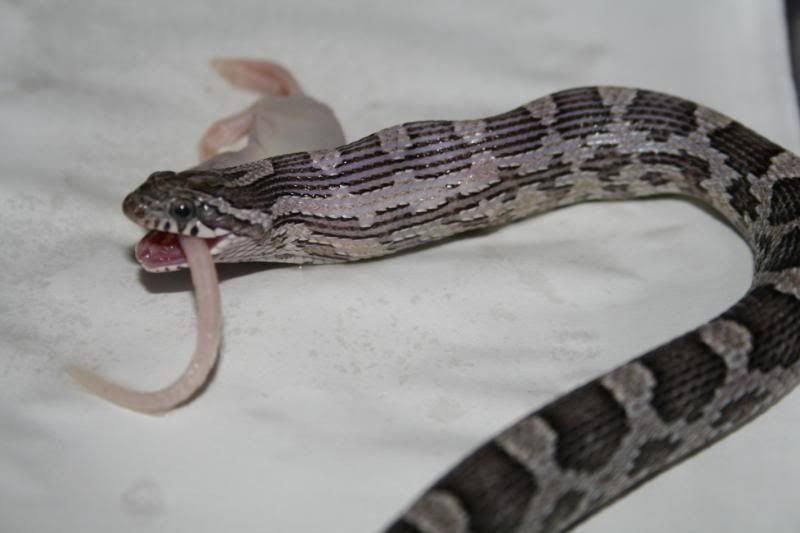 he he look mummy i have a mouse tongue!!