26-05-2015, 05:22 PM
FBH Liason

Join Date: Sep 2006

Location: Darlington

Posts: 5,379
Carbon Cloth v Carbon Ink Heat Mats
---
One of the commonly offered heat mat manufacturers keeps telling us all that their product is better because they are carbon cloth.
Originally heat mats were produced by using a carbon impregnated cloth to form the heating element but later, as new technology was introduced, this method was largely replaced with a carbon ink which is used to create the heating element. Both types of mat work in the same way, although they each have their own pros and cons; they both work well, providing a reliable and consistent heating option for keepers.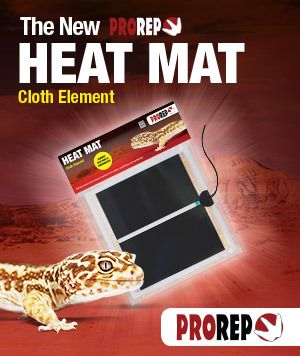 ProRep always try to provide options to supply the needs of as many keepers as possible and so we have decided to review our heat mat range and modify it to provide a ProRep heat mat option for those keepers that would like to buy a heat mat that uses the older cloth mat technology.
We are happy to announce that Coast to Coast Exotics stocks both forms of heat mats, carbon ink and carbon cloth - the choice is yours!
.