21-10-2015, 01:10 PM
FBH Liason

Join Date: Sep 2006

Location: Darlington

Posts: 5,379
Curly Wing Flies - Exciting new livefood!
---
We have a new livefood. Curly-Wing Flies are now in stock.
They are a house fly (Musca domestica) but of a reccessive gentic strain that doesn't develop fully functional wings.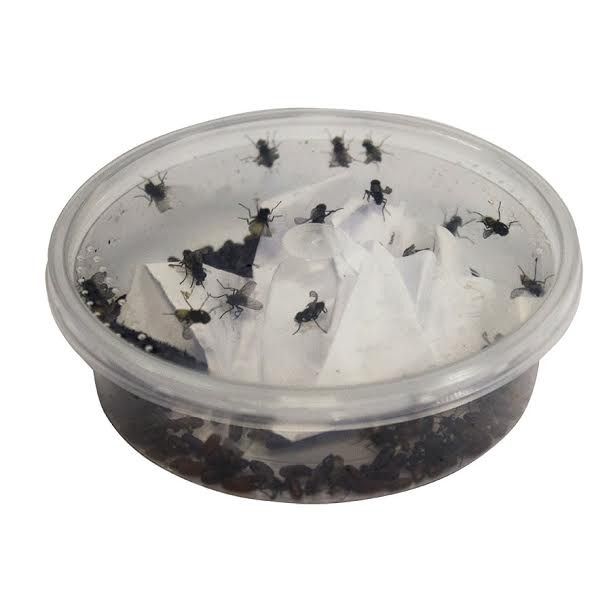 These flies have the following benefits:
They are flightless, so cannot buzz around the house and cause a nuisance
Good as a food as they cannot harm the predator if not eaten
Ideal food for mantids due to the way they behave and climb upwards
They arrive in a tub (as pictured) with pupae inside. They then hatch soon after they arrive to you, to guarantee maximum freshness.
Curly Wing Flies reptile livefood instead of locusts, crickets, morio don't fly! | eBay