Coast to Coast Exotics Product of the Week - Zoo Med Naturalistic Terrariums
We love these high quality glass terrariums, which have been designed to make everyday use and maintenance easier. They also have loads of additional benefits, which make reptile keeping just a little bit easier.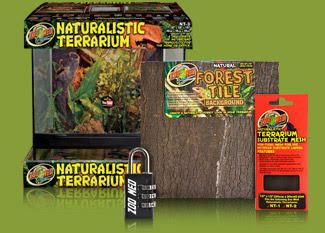 Full front glass opening door with snap closure
Non-corroding stainless steel screen top
Front / top ventilation for natural air flow inside terrarium
Easy open top for quick access
Full size single panel stainless steel top (without intrusive plastic cross members) - Allows greater UVA and UVB penetration
We are offering these in store in Darlington this weekend to our Reward Scheme members (free to join) on a special deal. Buy one Terrarium and you get a background, substrate mesh and Repti Lock FREE.