BRAND NEW RANGE OF GEKO REPTILE VIVARIUM SETS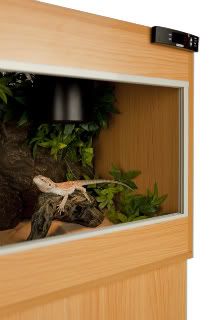 Standard Sets
The GEKO sets have been designed to contain every thing you need and want for your reptile. It has the correct lighting and heating implements as well as a GEKO Digital Thermostat, which controls the enviroment. The set comes with a sturdy well designed vivarium plus natural vivarium accessories.
Sets Available for the following reptiles:
~ Bearded Dragons
~ Variety of Snakes
~ Tortoises
~ Gecko
~ Frog
~ Skink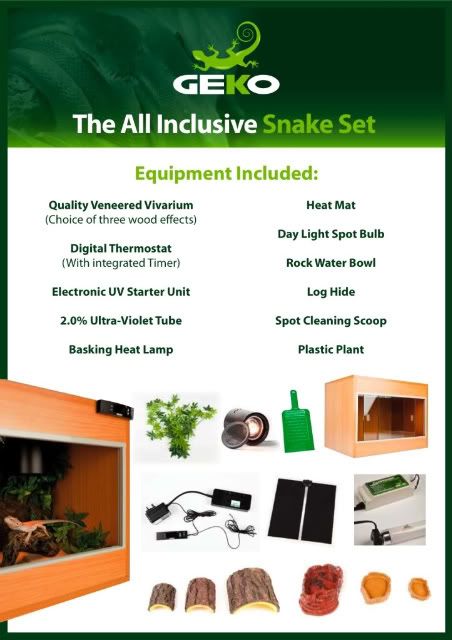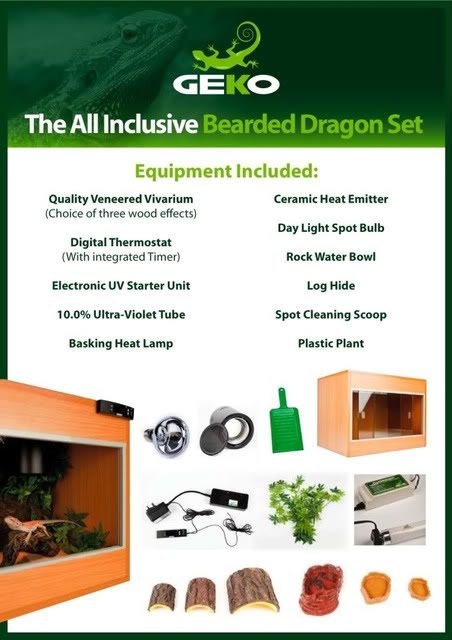 GEKO Advanced Sets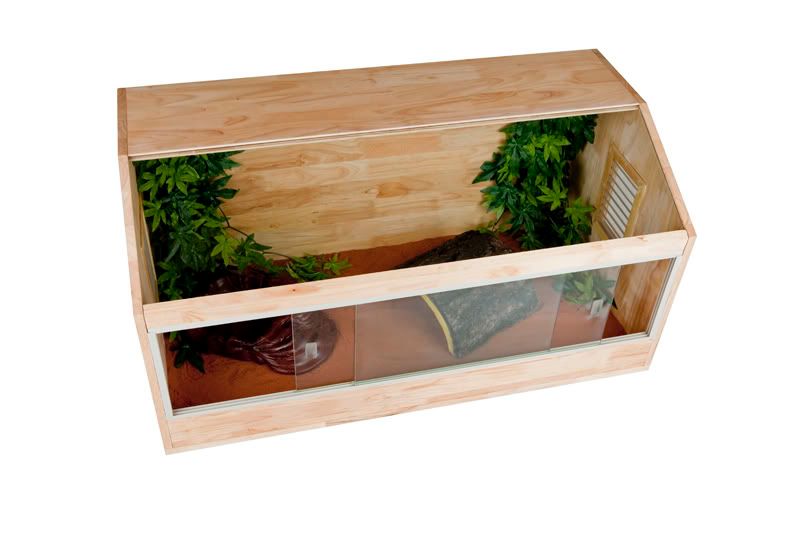 The Advanced Sets have been designed to include everything that the reptile and its keeper could want and much more. At GEKO, we believe that the Advanced Sets represent the reptiles most perfect habitat environment - their 'dream home'. The complete sets allow your reptile to live in natural, attractive and safe surroundings.
The beautiful timber framed vivarium has been treated with a quality 'animal friendly' varnish, and is extra deep (20") and high (20") gives the reptile more space than ever before.
The set comes with a variety of vivarium furnishings, as well as the correct heating and lighting equipment. The set comes with a digital thermostat that monitors and regulates the temperature and light output in the vivarium. This set comes with every thing you will need to keep and care for a healthy bearded dragon.
Available for the following reptiles:
~ Bearded Dragons
~ Variety of Snakes
~ Tortoises
~ Iguana
~ Skink
~ Gecko