Discussion Starter
•
#1
•
08 Pair Hypo Tangerine Honduran Milks, born 08/08, both feeding amazingly well on fluffs, shedding fine in one peice, Female soppy tame already with no musking at all, Male can be a bit nippy still but doesn't hurt at all, can get the occasional musk from him but he is getting better.
Only reason for sale is we are just going to keep the brazilians and pokies now, also the OH wants to get back into chameleons.
Female: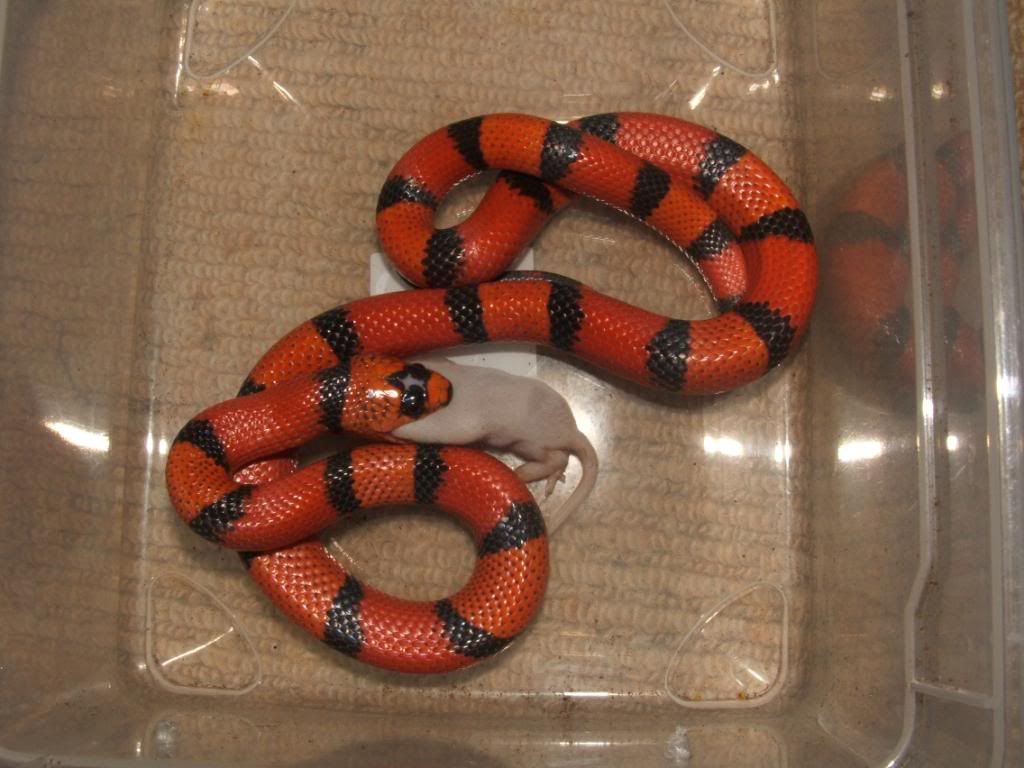 Male:
Looking at offers around £100, can supply their faunariums if picked up.
May swap for Nintendo Wii or Chameleons(not yemen though)
Can deliver within 30miles for fuel cost.
Will also be at Maidstone show.
Cheers
Nathan