Discussion Starter
•
#1
•
So here we are, at last the example proofs have arrived :2thumb:
These are the visuals for the 'Lizards' calendars but the Snakes and Open entry ones will look exactly the same bar the pictures and the 'Lizards' title.
The images shown on the months are just examples.
The 12 pictures on the front cover will be the 12 top voted entries. For the 'open entries' front cover, all the entries will be displayed.
I have been in the printers this week driving a hard bargain for us and come up with the following…
So we have 6 calendars:
1) Lizards - A4 Landscape
2) Lizards – Desktop
3) Snakes – A4 Landscape
4) Snakes – Desktop
5) Open Entry – A4 Landscape
6) Open Entry - Desktop
A4 Landscape
- Cost £7.70
12 Pages plus front cover printed double sided, hung to form A3 calendar.
Printed on thick 300gsm
Wire bound
Front Cover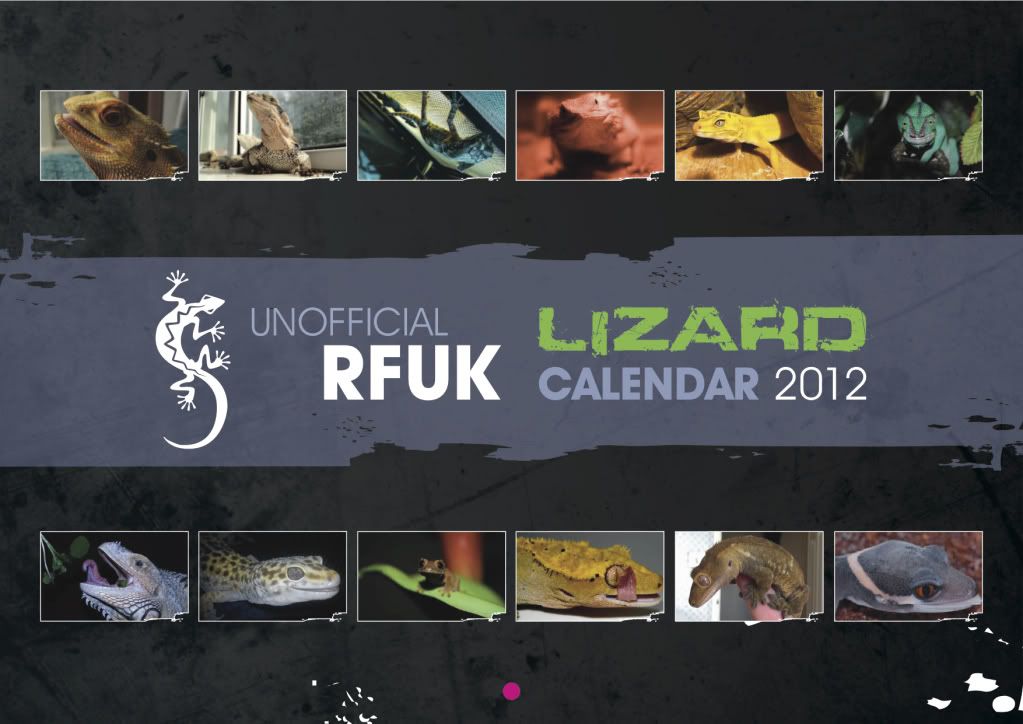 Middle pages
- (2 A4 landscape pages - hung at the top)
Back Cover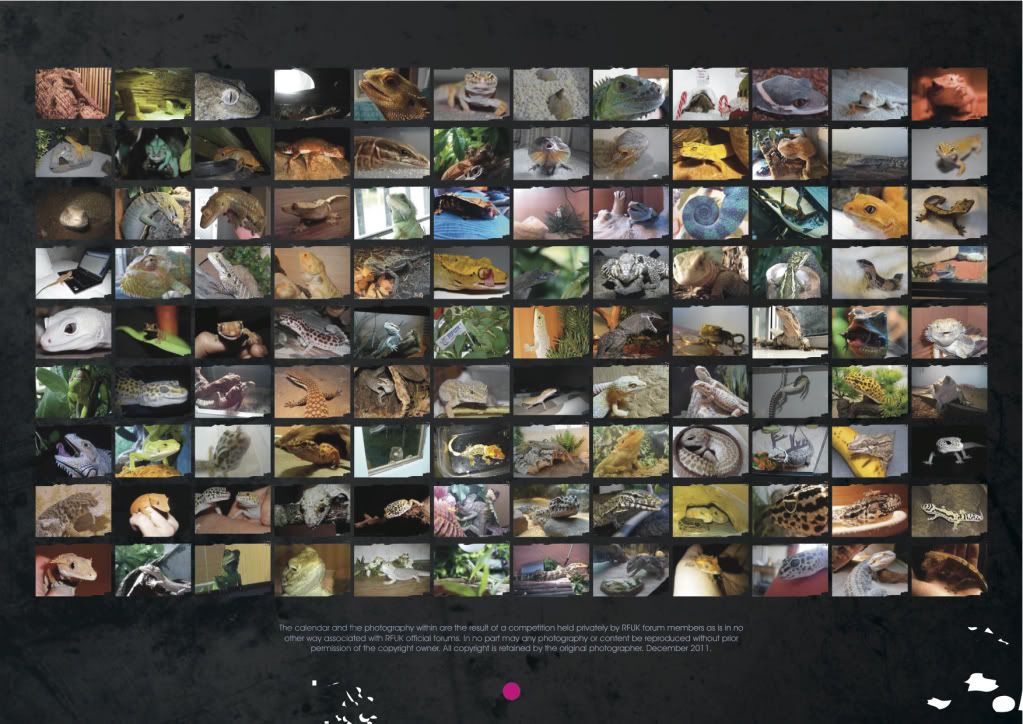 Desktop calendar
- Cost £7.45
13 pages 240gsm
Wirebound with stiff card backing support for freestanding
To give an idea of the size and style of the desktop calendar: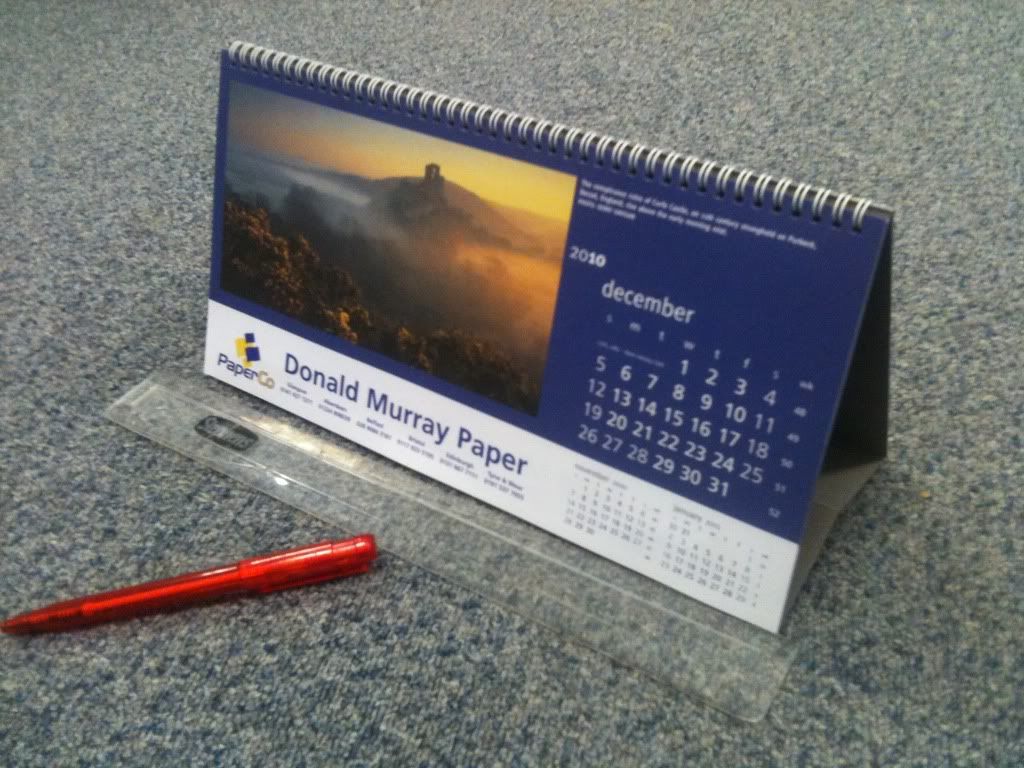 Front Cover
(Inside front page – entries)
Middle pages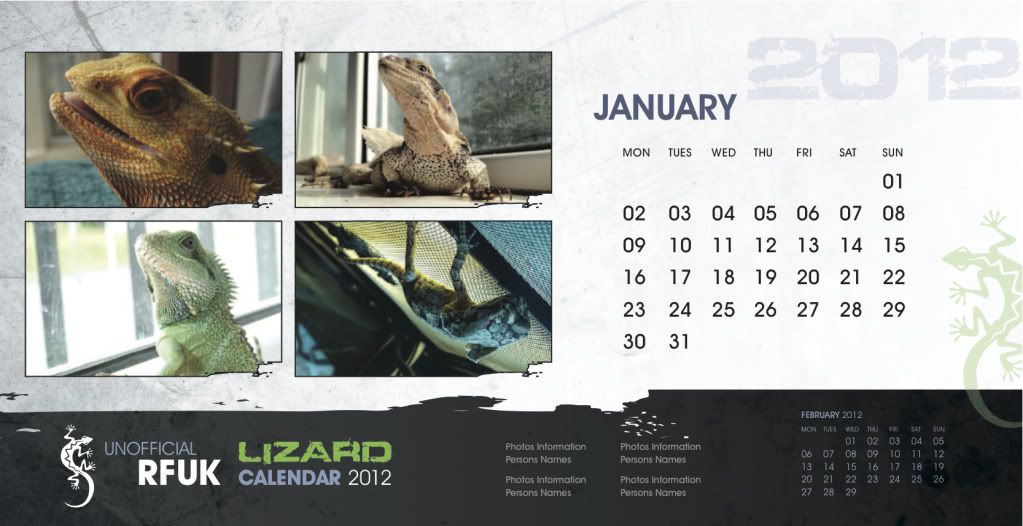 Back Cover
Postage
Looking at postage prices, calendars are going to fall into the 251-500g. I have added recorded for 77p so we don't get any none arrivals. If you wish not to be recorded just say on the order, your risk though. Items will be sent in a bubble protected jiffy bag with a 'please do not bend sticker'.
Single Calendar- £3.25 (1st rec)
More than 1 item - £3.82 (1st rec)
Payment will be via Paypal as a gift (or add 51p to cover the fees), if you post your order I will PM you with the payment details :2thumb:
Now looking back this looks confusing!
So for example:
Order 1: 1 x A4 Snakes
= £7.70 + £3.25
=£10.95
Order 2: 1 x A4 Lizards + 1 x Desktop Open Entry
= £7.70 + £7.45 + £3.82
= £18.97
etc etc.
So please could you reply to this thread with orders and I can then get the balls in motion and get them printed