Discussion Starter
·
#1
·
Unfortunately we have made the decision to sell our Bearded Dragons, they don't get enough of our time or attention due to us both working shifts and with children and a baby on the way I don't want them to be neglected and they need to go to a better home.
I have had them both since they were a few weeks old and they are now coming up 3 years old next month.
The male is Zeus, he is a very laid back Beardy, nothing really seems to bother him, you can hoover in his viv and he wont care, he'll just watch you, he enjoys being handled and can have some very energetic spouts where he does laps of his viv. You can see in the pics he has damaged the build I put in his vivarium along the sides where he glass surfs and then claws at the sides. It wont take a lot to put that right or if you want to completely remove the build the polystyrene is held on by no more nails so a wallpaper scrapper or something similar behind it will get it all off and back to standard. He can sleep in some very strange places but he is a real character.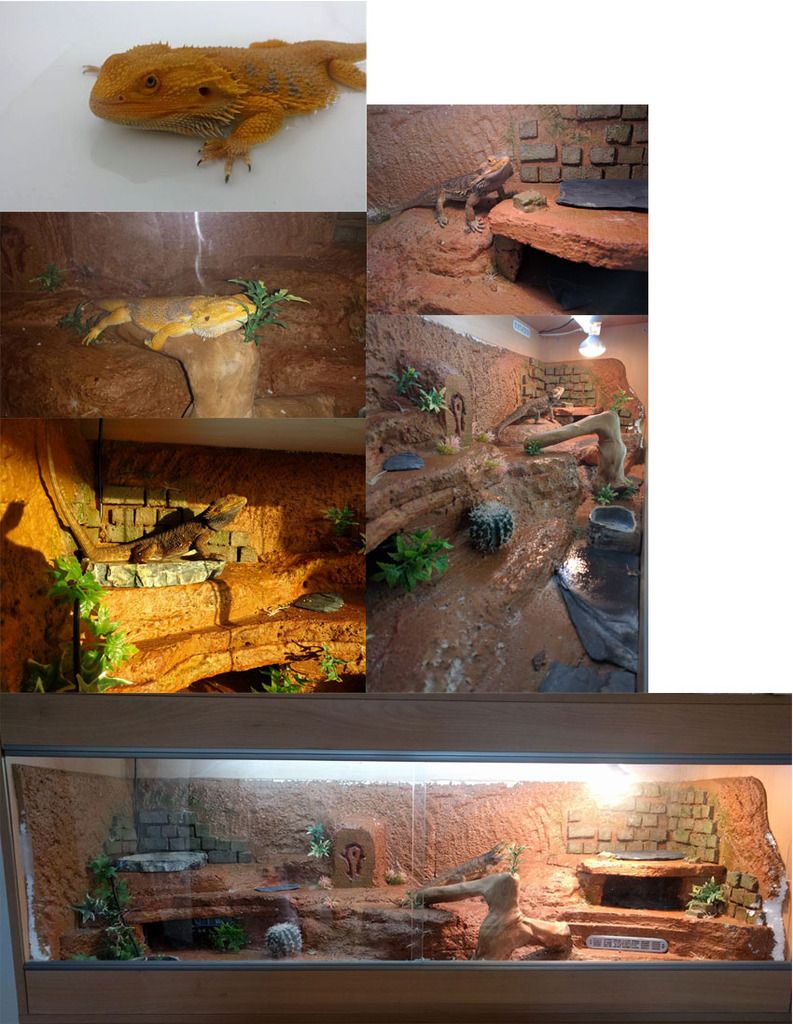 The female is Allie, she is usually pretty chilled out but can have her moments when she just wants to be left alone. She glass surfs quite a bit and is usually pretty good at being handled although she can be a bit lively. I never got around to fully building her background so I made her a quick base while I was planning it but never got around to fully making one so she got the short straw when it came to environments. She enjoys baths and shes great at getting up the backs of radiators -.- lol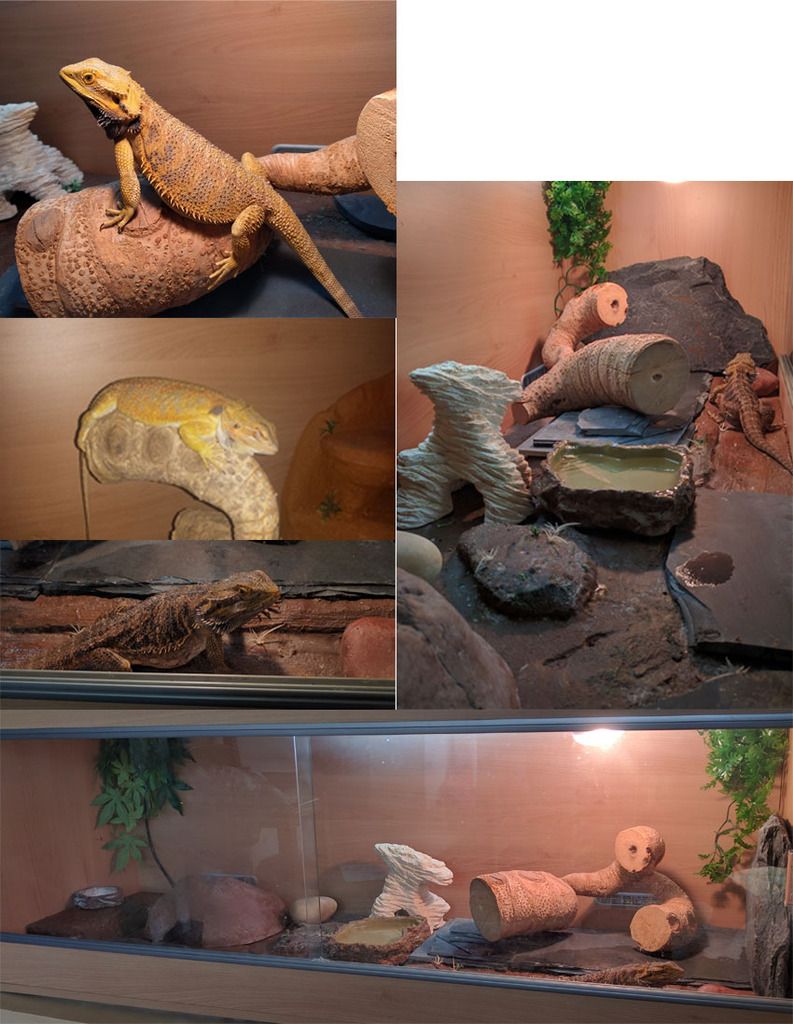 The vivariums are Vivexotic Repti-Home Maxi XL's in Beech (
https://www.reptiles.swelluk.com/vivexotic-repti-home-maxi-vivarium-xl-beech/
)
They are in excellent condition. The vivariums come with 700w basking lamps, UV tubes with power packs, Habistat Dimmer thermostats, water bowls, food bowls, decorations, rocks, hides, slate, its all in there, everything you see pictured comes with that viv. Everything you need to maintain a beady.
I am only asking 150 each (thats beardy and vivarium) which is next to nothing for what you get with it.
We are in Stoke Poges in Bucks, any questions please ask. Thanks for looking.