Discussion Starter
·
#1
·
Well unfortunately I have been let down by the previous buyer for these snakes in what I believe are unforeseen circumstances. So I have started a complete new thread.
It is with much regret that I am selling my unrelated pair of black headed pythons. They are both about 7 foot long, the female was born in 2011, male in 2010, they are both dog tame and as is usual with BHPs are great feeders. They are both being fed on Xl rats every 2 weeks, but were not fed when they were placed together for 2 months from Xmas to march this year, but this has kept them in their great slim shape which is important for these snakes.
They are both in great condition and do everything they should do.
The female is an exceptional black backed specimen and is really yellow.
I placed them together this year to judge if they were compatible however I didn't cool them for breeding. They locked almost non stop, I have photos of this, but to no avail, this is not surprising given her age and the lack of cooling.
They would be definitely ready to cool starting in September and you should get a gravid snake for next March.
I am only selling as I am moving into rented accommodation soon.
I now want only £1000 for the pair, no swaps and no offers, buyer picks up or arranges courier at own cost and risk here are a couple of pics:
These must be the cheapest pair of black headed pythons for sale in the UK and a tame pair at that!
Female:
Male:
Mating: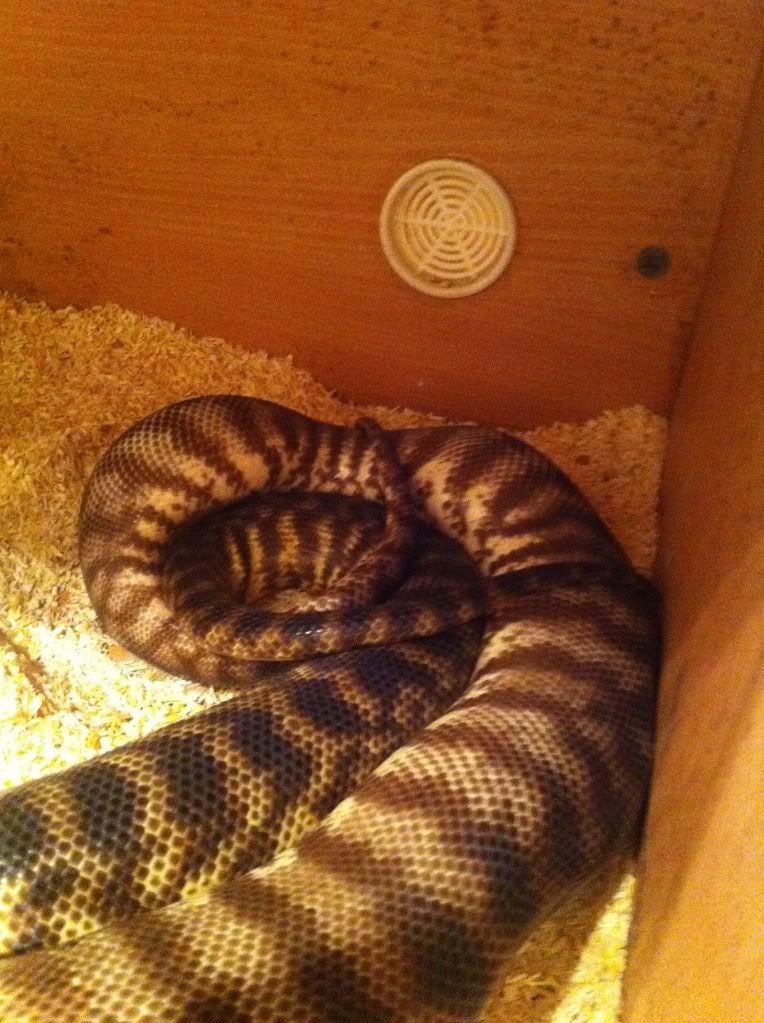 Please PM me any questions as I will not be able to keep up with the thread.
Cheers
Pete