Discussion Starter
·
#1
·
Finaly finished my Bio Active Viv for the porphyraceus coxi (Bamboo Rat Snake)
Its been a long process with months on inactivity, but finaly gor the plants in and some woodlice, springtails and worms in there.
Some photos before I fitted the glass which is now in. Gonna run it for a few weeks to see how the plants go be fore i let the coxi in.
Nothing to Unusual in the plants but i am well pleased with my first planted Viv:2thumb:.
Comments welcomed! and thanks to Ron and Jay for the advice all them months ago!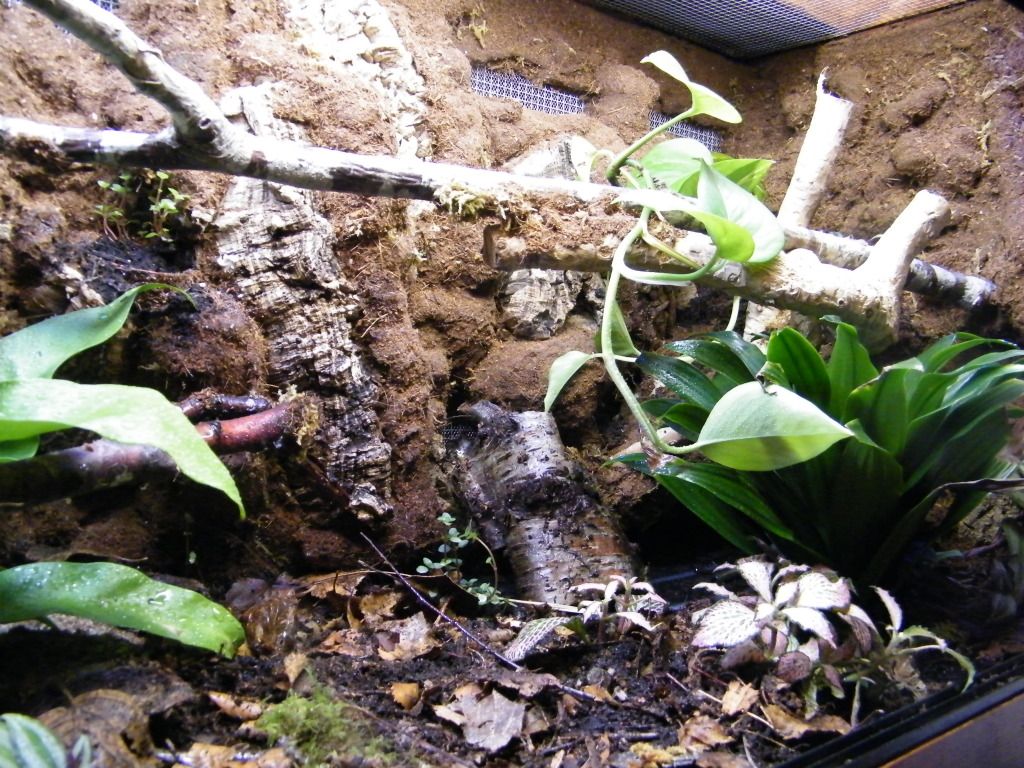 Thanks for looking