Hi Guys
I see alot of threads asking (what is the best beginner snake?)
So im making this thread to show you some of the all time best beginner snakes.
Corn Snake


Many people are advised from Pet shops that these are the best beginner snakes. In one word YES these are great for beginners especially kids. They are highly unlikey to bite and have pleasant personalities. When threatened their first response is to hide rather than strike and they will occasionally warn of predators with a little tail rattling. They come in many colours & patterns (Morphs) which are available alot of the time. Adults get between 4-6ft.
King Snake

Kingsnakes are one of the easiest snakes to care for. They don't grow too large and are not very aggressive.
They are known to be nocturnal species. They can be a very fast snake when young but with regular handling will soon calm down and slow down a lot more. Adults get between 2-4ft they rarely get 7ft.
Milk Snake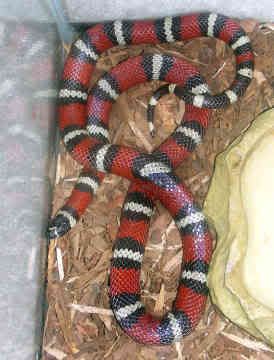 Milk Snakes are one the most popular snakes kept as a pet due to their bright colors and easy going temperaments. As juveniles they display intensely colored patterns and as the mature some of these colors will fade. Adults get between 2-4ft.
Children's python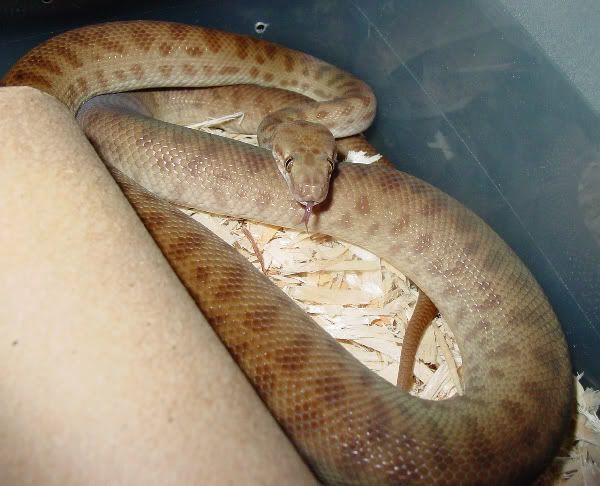 Children's pythons are the second smallest python in the world.
When they are young, Chidren's Pythons are generally reddish-brown with dark brown patches or spots. As they age, these patterns fade resulting in a mostly dark brown to black snake with many older snakes showing no pattern at all. Adults get between 2-4ft
Spotted python


I would class Spotted Pythons as easy to care for. They grow to a manageable size and have no special lighting or humidity requirements. During daylight hours they will usually be hidden away. After lights out they are usually very active snakes, utilising every inch of space you can provide for them. They are good climbers and will appreciate branches etc that you can provide for them. Adults get between 3-4ft


Ball python aka Royal python


They are brightly coloured, stocky snakes and there are now albino and many different colour and patterens (Morphs) available. They are docile and can be shy and very reluctant to bite. They achieved the name ball python because of their habit of curling into a ball if threatened. Some can be picky eaters. Adults get between 4-6ft
Hognose snake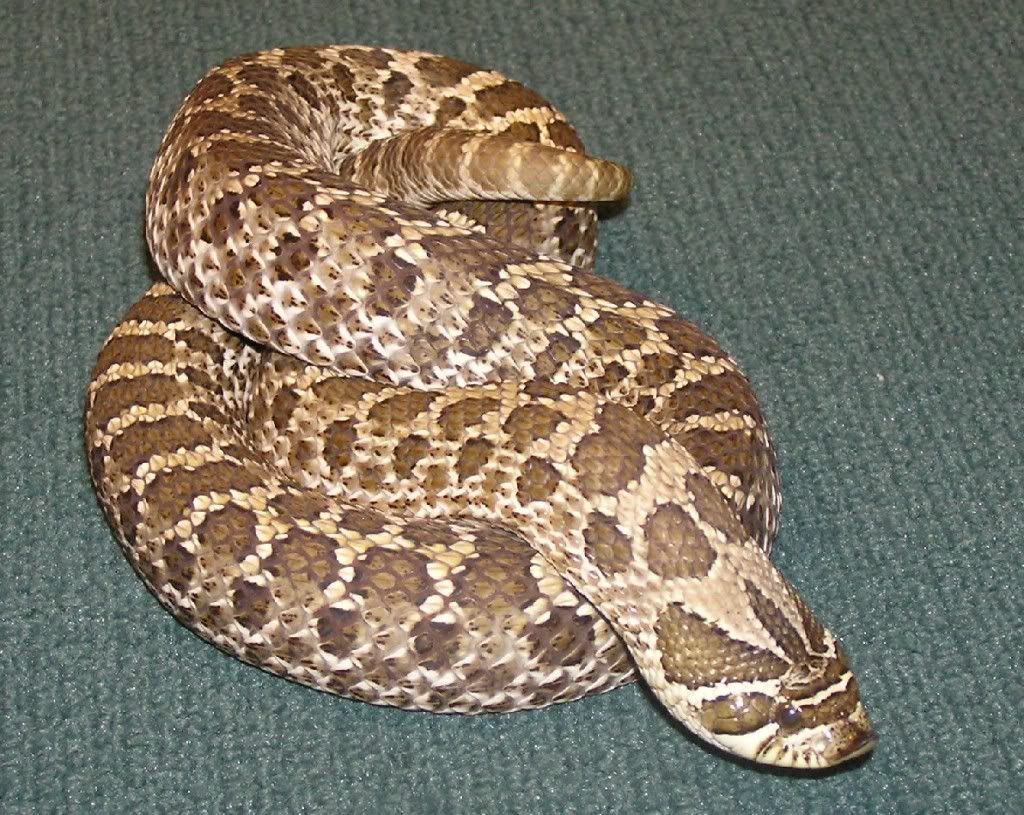 Hognose snakes are small, robust, prairie snakes with an unusual face. This, with the fact that they are mainly burrowers by nature and have opportunistic feeding habits, make them fascinating snakes which are a welcome addition to any snake collection. Some breeders reckon that these snakes, especially rarer colour and pattern (Morphs) are becoming increasingly popular in the pet trade. Hognoses are also tough and very easy to care for. Hognose snakes are rear fanged and are venomous but they won't kill you. Adults get between 2-4ft
There is alot more but im going to bed :lol2:
Daniel : victory: