Discussion Starter
·
#1
·
Well, let me first just say this iguana was at the vets yesterday, the other day gav shouted of me saying there was blood all over one of our iguana enclosures, you always jump up and assume the worst, this iggy isn't friendly either so restraining her was fun.
We towels her cleaned her, applied some honey and all the other usual crap, and upon closer inspectionthis is what we found!
Cleaned her up as best we could but we attempted to stop the bleeding at least and there was alot of it, got her into the vets the next day, and I was very suprised to learn what it was? At the time it looked. More serious but I was still suprised.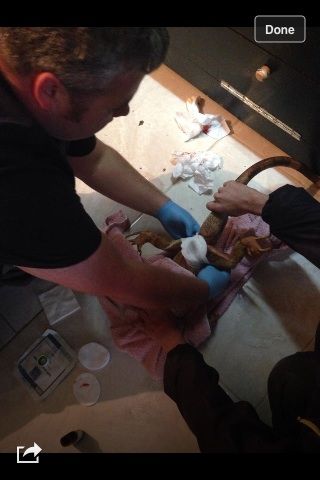 At the vets.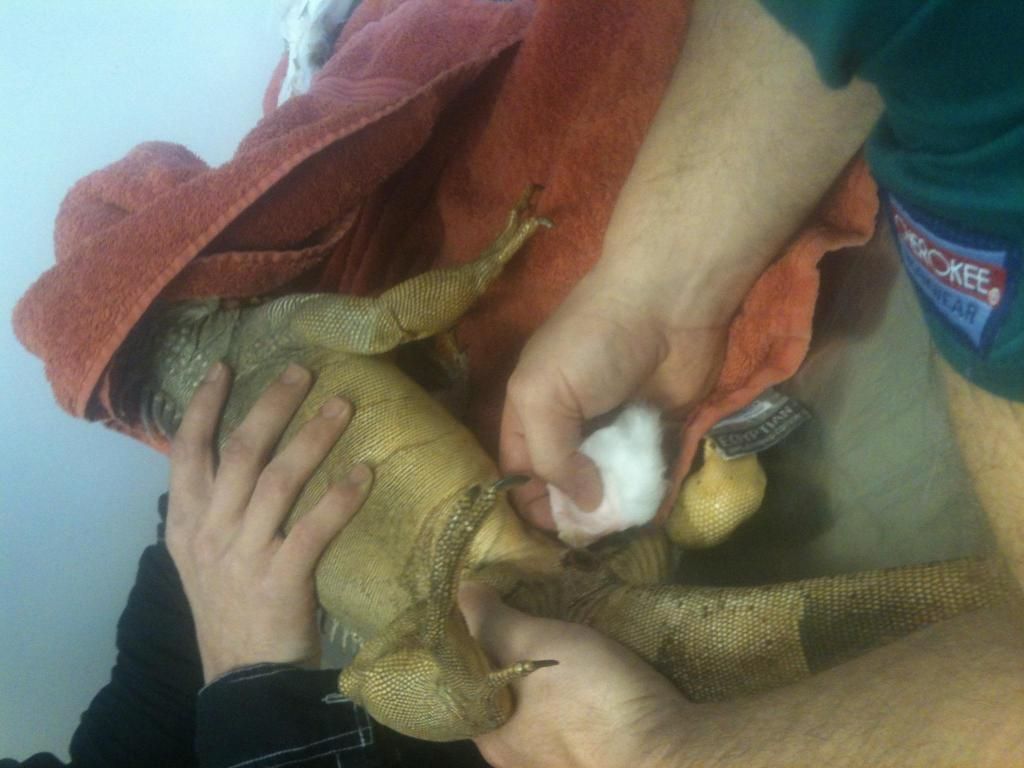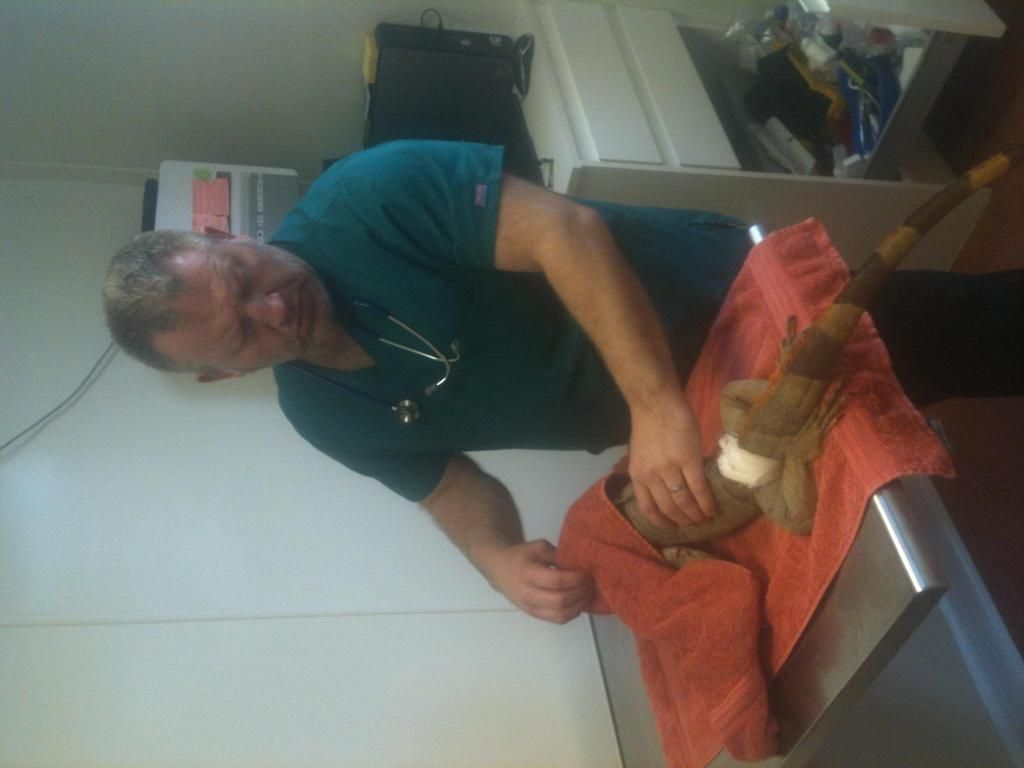 Anyone want to take a guess at what it is? The only clue I'm giving is, I was actually embarrassed for wasting his time, baisically were told to go home and do what we already had, gave us some vantlinex I think to try out though.
Anyone on my FB keep it zipped lol, that's not fair.