Discussion Starter
·
#1
·
I got to meet the man himself at last on Tuesday, collected my new arboreal viv for my CCP. I'm very happy with it (as usual) he's done a great job, again pandering to my whims and my very specific requirements :lol2:
So, since then i've been very busy...
The viv
Ceramic installed and guarded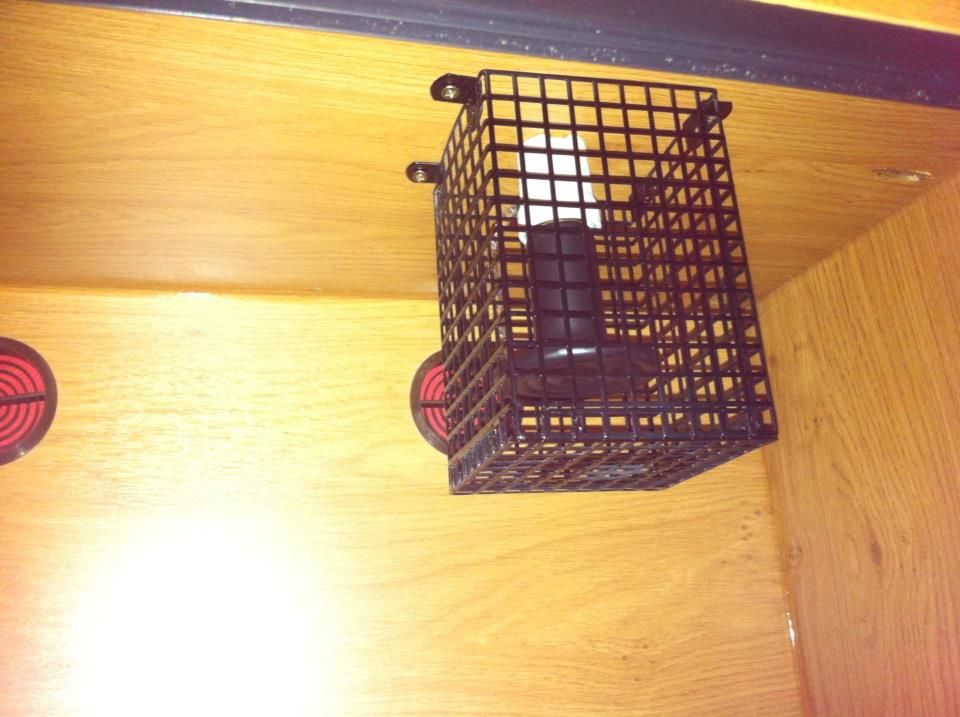 Making sure it works (well, I did wire it up myself!)
Time to stat it (Microclimate Pulse B2 is my usual weapon of choice)
Then the fun bit!
The bamboo canes are £8.50 each from B&Q, and I used the little screwy things that you put under the legs of worktops to attach them to the viv, £2.50 each, in case anyone else wants to get creative!
And the star of the show
And as you can see, it's in keeping with the 'theme' of my front room mini-zoo, here's my other Volly masterpiece
As for the carpet viv, I just need to find somewhere local and cheap to get a load of fake foliage from, a few more hides, and it's ready to go as soon as she's big enough for it.
I don't want it to be a 'picture' thread, so any comments/suggestions about the viv please contribute : victory: