Discussion Starter
·
#1
·
This is a one off ladies and gents!
I have 2 corsets here, shots taken for my portfolio and now shall be sold on to create some spce in my work room.
First is the red rose corset which is featured in the "custom bags for sale" thread. This is a rough size 14-16.
It is a single layer corset and has non-finished interior seams - this means that they are not covered and rough edges exposed. It doesn't affect the construction of the corset in ANY way whatsoever except cosmetically but once on, you can't tell at all.
This week only £80 plus postage. (normal price £125)
NExt is a new corset which has not yet been shown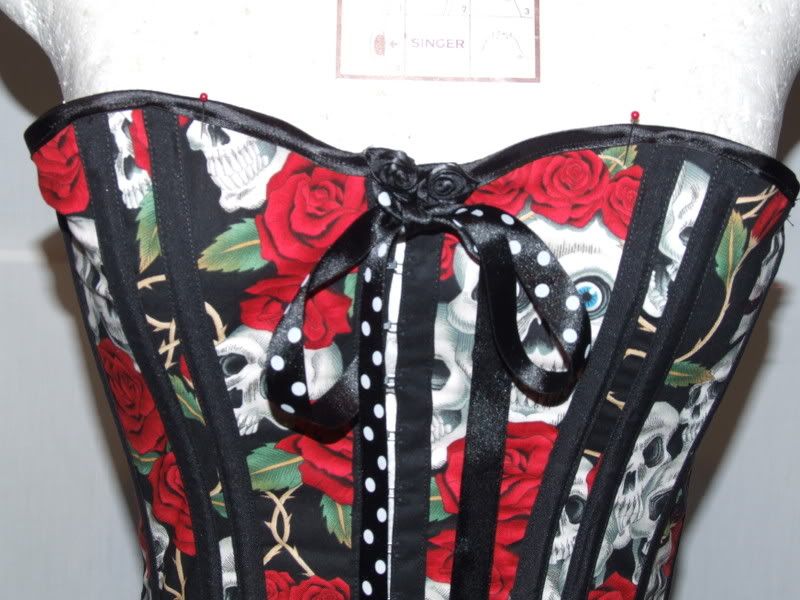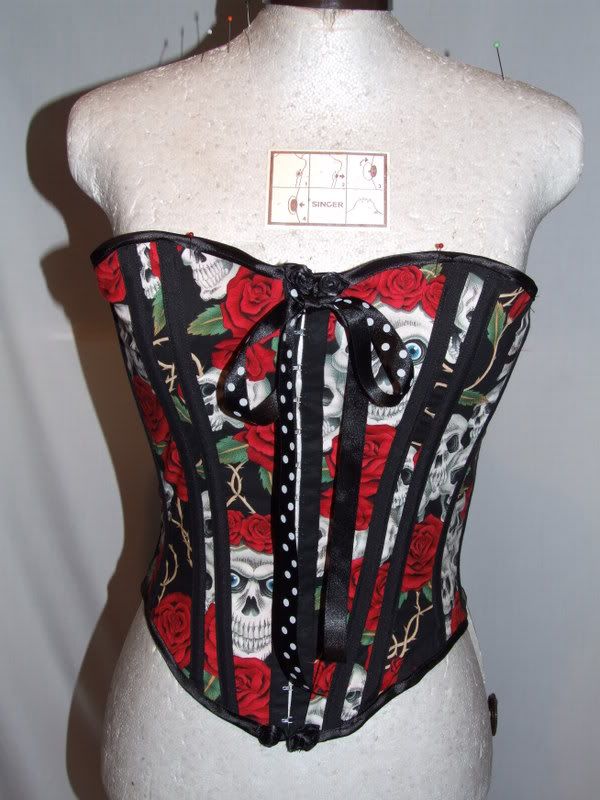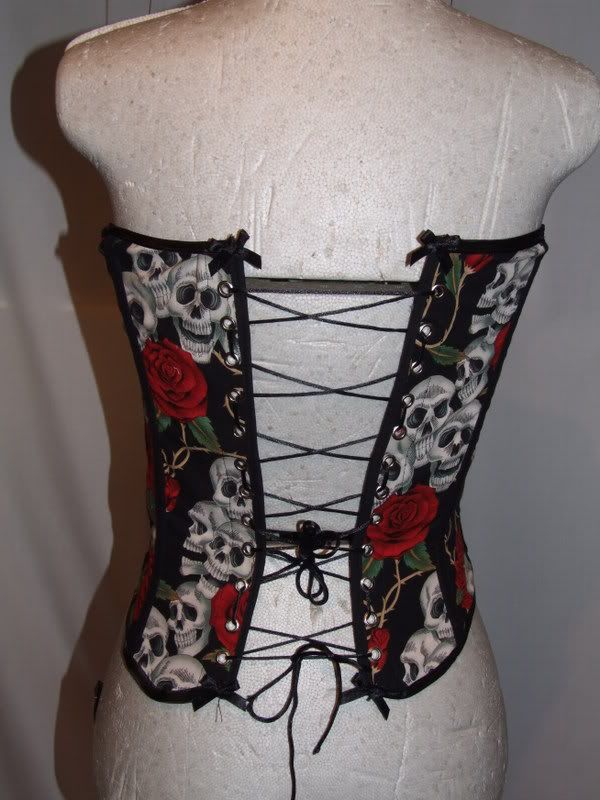 This corset is a 2 layer - outer layer of 100% cotton designer Alexander Henry fabric. Inner layer of 100% duchess satin. The inside has contrasting black stitching BUT has got an area with slight puckered stitching. This was a machine error and rather than unpick, I am selling at a lower price. It is fully boned with spiral steel and the puckering again does NOT in any way affect the corset's main construction.
Please note due to the fabric on this corset the normal price would be £175 but I am prepared to let it go for £120 plus postage.
Again, this corset is a rough size 14-16 (approx measurments 38-32-38)
PLEASE no timewasters on these, I do have them advertised elswhere and have already had some interest so shall withdraw sale as soon as a deposit lands in my paypal.
Thanks folks
Forgot to add - contact me either by PM here or on
[email protected]