Discussion Starter
·
#1
·
From the neck up?
My snapper's been squeezing his way under the filter. Shoving his face in the corner. Basically, doing anything he could think of to try and give himself a sense of security.
I'd made him a 'cave', out of slate. Only, this wasn't ye Welsh, quarry slate. It was some sort of man made thing. Sort of black stuff sandwiching what I'm given to believe is concrete.
I made it. I looked at it. I thought about it. The cut edges exposing that thin line of 'concrete'. Reminded me of asbestos. I finally took a hammer to it. Just, no way was I putting that thing in my snappers water.
But, it was stressing me, thinking my little mate be stressed. I
had to
sort something out. You, of course, would probably drop into the nearest shop and buy something. It's not like that here though. Nearest pet shop's in the next county. No where in town to buy a clay flower pot.
I had to bite the bullet. Ann's gift shop. Only tourists, or the truly desperate go in there. Her prices are ridiculous!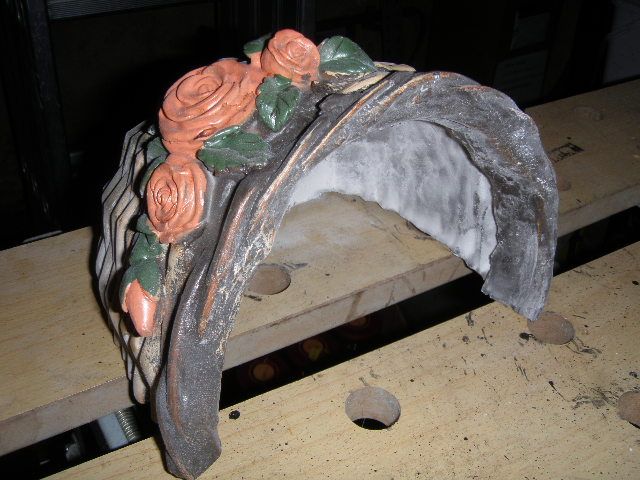 Vile, isn't it?! He's got the other, non floral, bit in there at the moment. Happy snappy. He'll have to put up with This monstrous abomination later, when he outgrows his smaller bit.

Cutting it in two, with a 9" angle grinder was quite the experience too! One false move and I could have broke this gauche looking nic nac. And, it cost me €16.00!!! :shock: Wish I's thought of a few wall bricks, before :blush:

​
​