Discussion Starter
·
#1
·
I meant to mention these a while back actually.
I've been raising moths again this year, this time: Emperor moths (
Saturnia pavonia)
. I couldn't get
Actius selene
this year
Either way, they're probably around 4th-5th instar at the moment and I've taken a few pics for you guys. The larvae are rather variable and change massively from moult to moult, so I've gotten pics of a fair few different looking ones. I should have taken photos weeks ago, but I didn't. I don't know how many there are, I had 30 eggs to start with, but with 20+ silkmoth cats I keep that tub far too full of leaves to count them.
These are a UK native, our only native silkmoth and I
think
it's our largest moth.
So yeah, pics? Pics.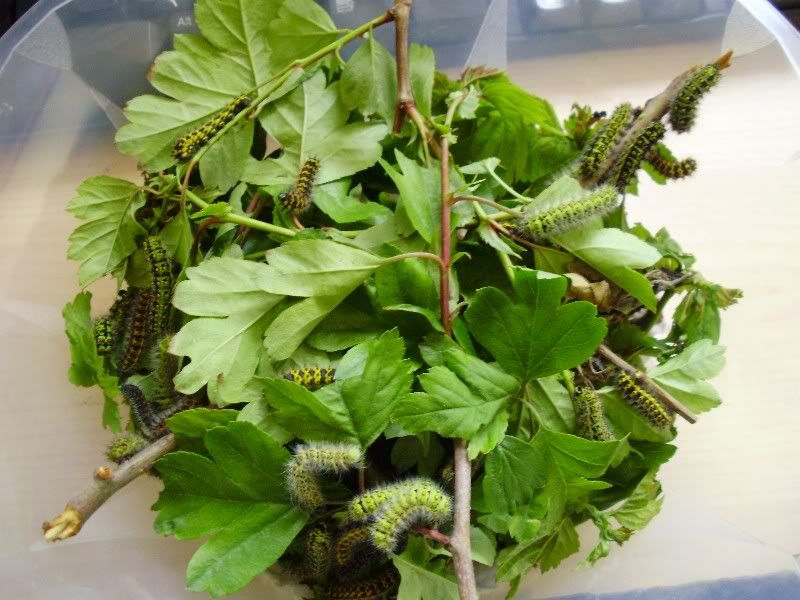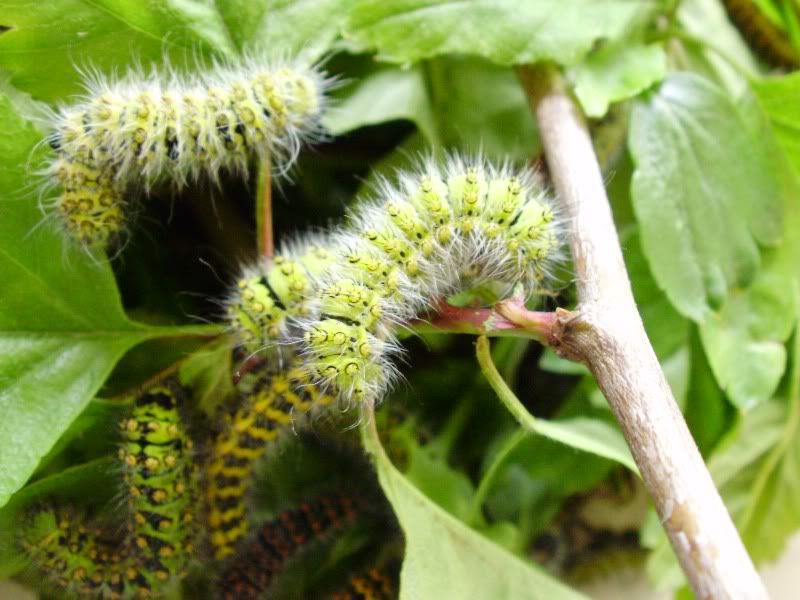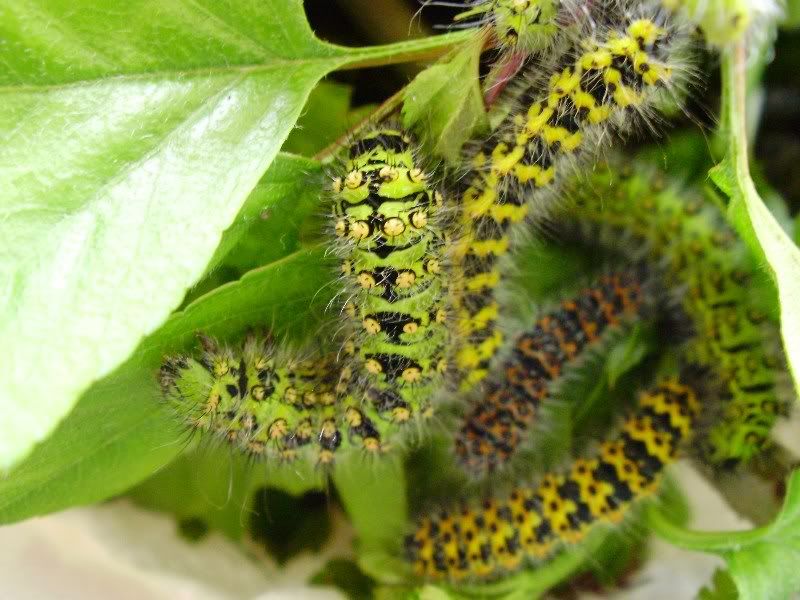 Any questions about them? If you're wondering what the adults look like: you know where google is.
Also: I appear to have had waaaay fewer losses this time. This may be that emperors are hardier than Indian moon moths, but I think a fair bit of it is just knowing more stuff. Out of 20 moon moth eggs I had about 2 or 3 pupate, whereas I appear to have gotten most of these to the last couple of instars. I've seen 3 losses in total with these, and two were in the first instar so probably doomed from the word go.