Discussion Starter
·
#1
·
Hi guys!
Whilst I wait for payday so I can finish my BTS fake rock build I thought I'd have a go at a quick humid naturally planted viv for my dwarf geckos (or possibly dart frogs depending how things go!)
I bought a 45X45x45 exo-terra with my winnings from a POTM a few months ago and it has been sitting in the rep room empty for a while. I've also been collecting the bits to do this with for a while, so a quick order from dartfrog.co.uk got all the final bits!
So on with the build.
Unfortunately I only started taking pics after I'd made a good start!
This shows the false bottom (egg-crate (ebay)) and the corner for pump and cleaning/water change access. I have propped it up using short lengths of waste pipe (holes to stop stagnant water getting trapped).
I then cut the exo-terra background to fit two of the three sides.
Close up of the underneath
from another angle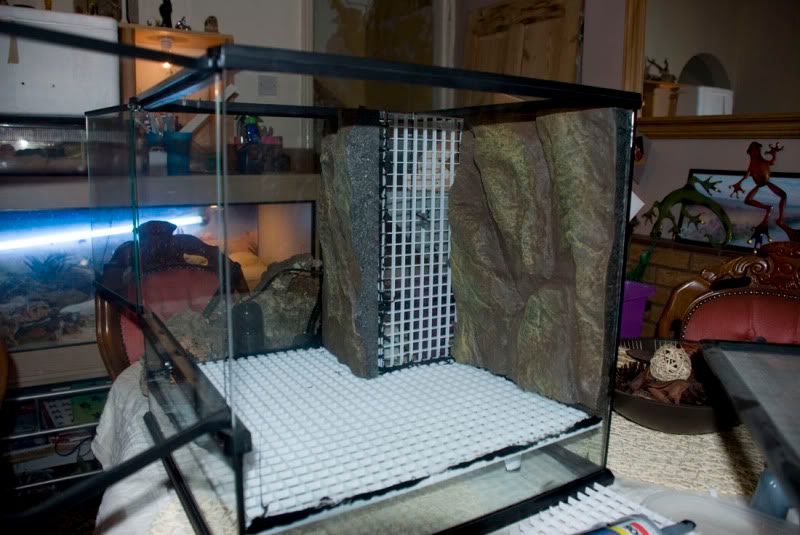 I then added weed guard which should stop soil washing into the reservior.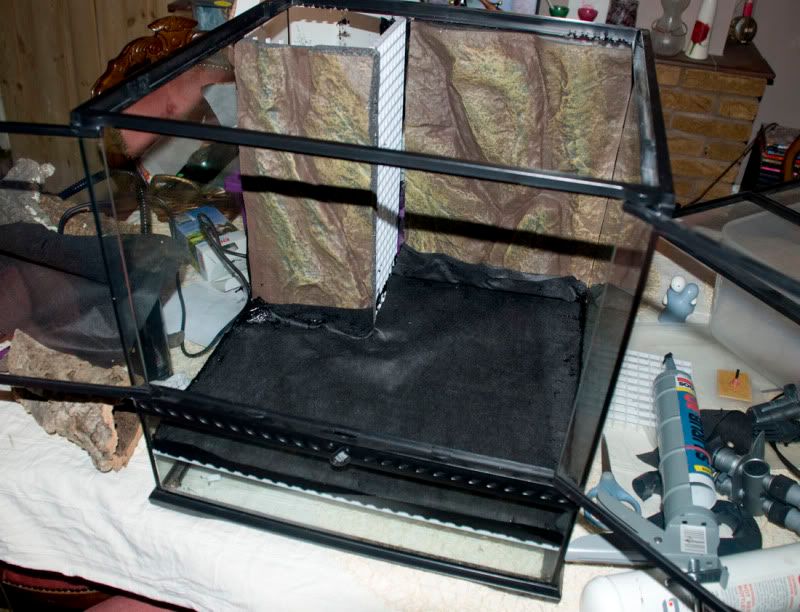 This was stuck all around with black silicon.
Then I added a large piece of natural tree fern trunk and the pump pipe (through a hole in the tree fern)
(also stuck a piece of mangrove wood up against the corner to try and soften the edge)
The plan is to have the cork bark half tubes to be a waterfall that will run from the outlet, down to then other corner and it will then drain into a gravel pile straight back into the reservoir. I also intend to slope the soil back against the background in order to soften the harsh corners and plants will also help.
I have got a couple of plants and have put them in to 'get a feel'. Obviously they are not going to stay in these positions!
From left to right
a creeper,
Pepperomia rotundifolia,
a bromeliad C
rypthanthus microglazioui
and Kyoto dwarf mondo grass,
Ophiopogon japonica
. I also have some living moss, oak leaves and dendrosoil ready to go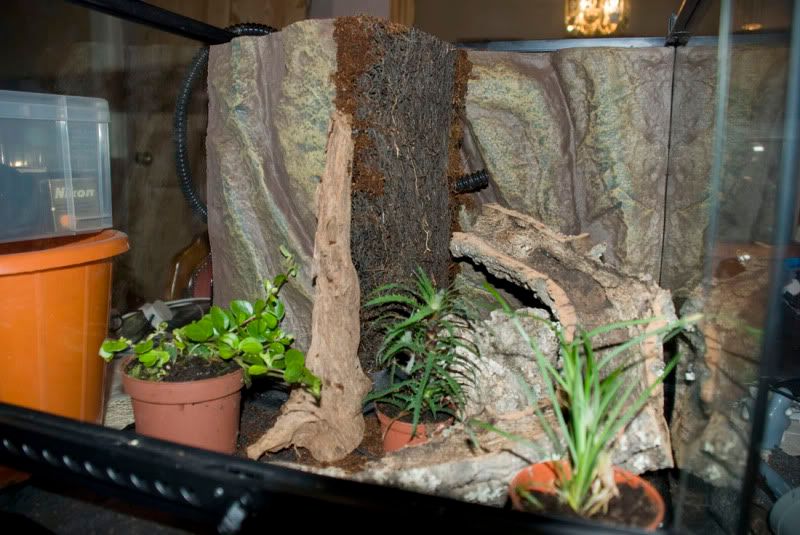 Tomorrow, when the silicon is dry, it's time to try the pump and see what I need in order to get it running nicely down the waterfall, then its hydroleca, orchid compost, dendrosoil and planting!
Cheers
Andy