Discussion Starter
·
#1
·
After seeing so many outstanding vivs on here, I have decided to expand my Reptile Collection. I only actually own one Bearded Dragon at the monet, had him for 4 years, now he's 20inches i think he is in need of a bigger viv, he's in a 4ft at the moment.
After Various Designs i thought to myself, why not make the whole wall for Reptiles? One big viv stack with different Reptiles in.
So that's exactly what i am going to do... :2thumb:
Here was my initial Design (On Paper)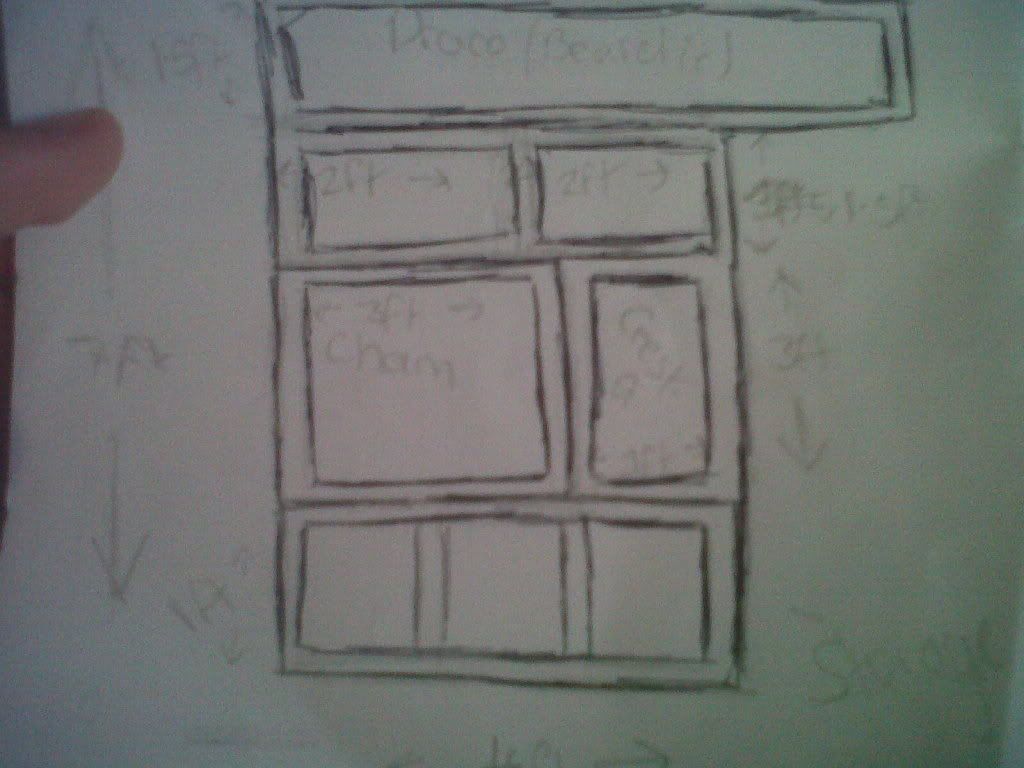 After I drew it up..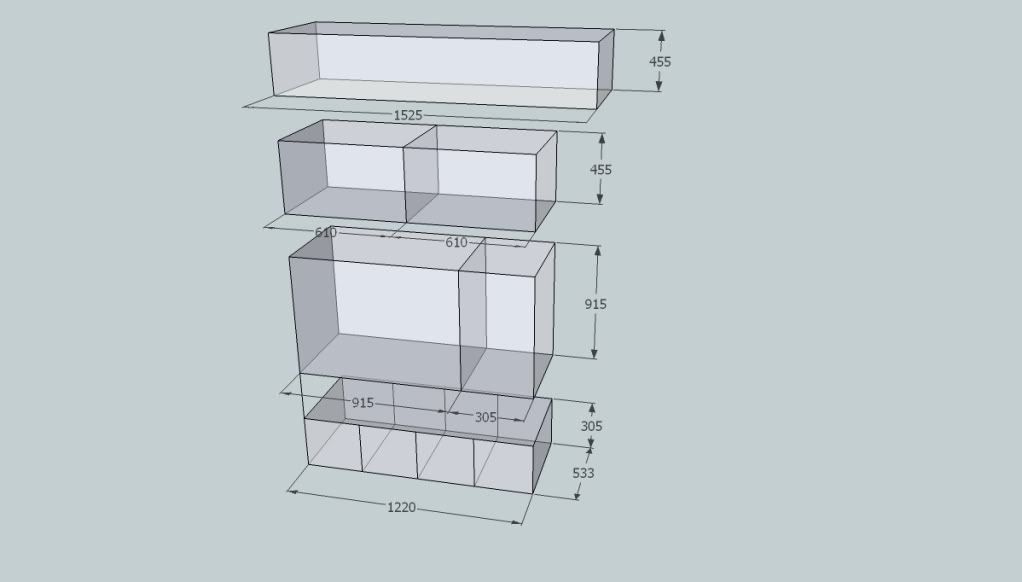 Planning on having My beardie at the top in a 5.6ft cage (the measurements are wrong in the design)
Then 2 Cages for a Rankins and When i breed My beardie. (For babies)
Then A Chameleon Cage, and next to it, a Crested Gecko Cage.
And last but not least, storage underneath.
Originally I was going to get it made by viv builders, but after being told 450 quid for a qoute, I decided to do it with my dad..forobvious reasons . :whistling2:
So, a few trips down to my local Wood shop (Not BNQ, There wood is almost always bowed and not as good quality, and more expensive) We got ourselves some wood for the frame, a good solid frame that will act as a solid foundation to maintain the viv structure.
Then cut them down to size...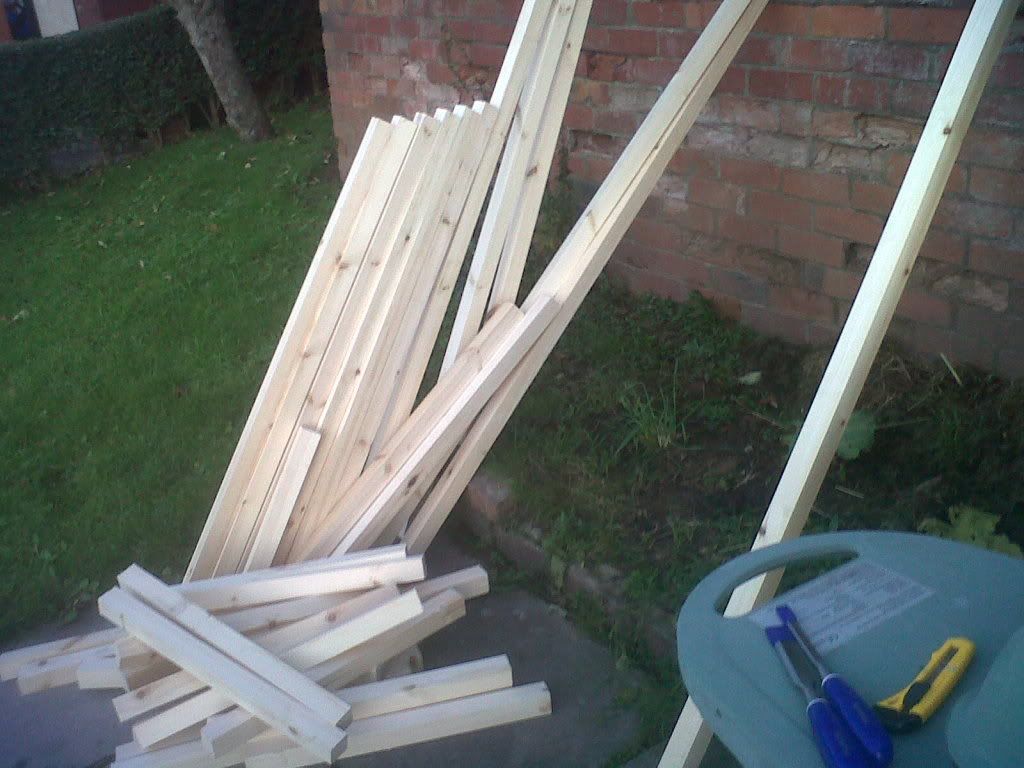 All while this guy had no interest whatsoever :lol2: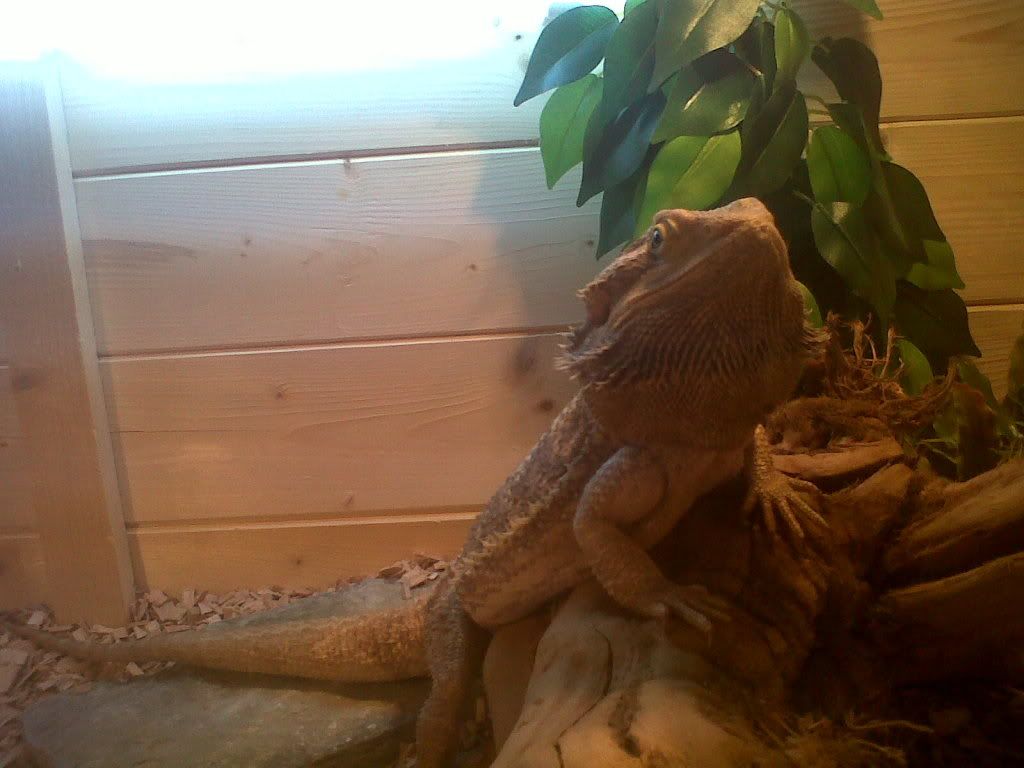 Many cups of tea later we had come up with the shape of the frame.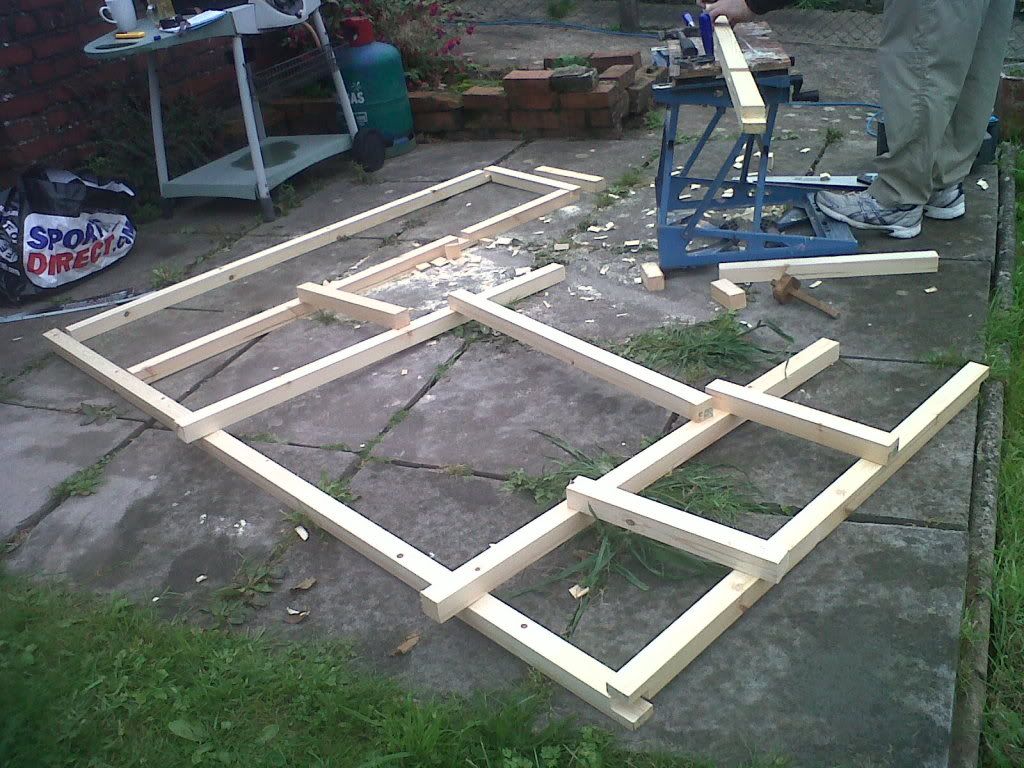 All was going to plan, then it had to go and rain!! :cussing:
Luckily though, no wood got sodden, and didn't have to go buy more wood.
This was my room before.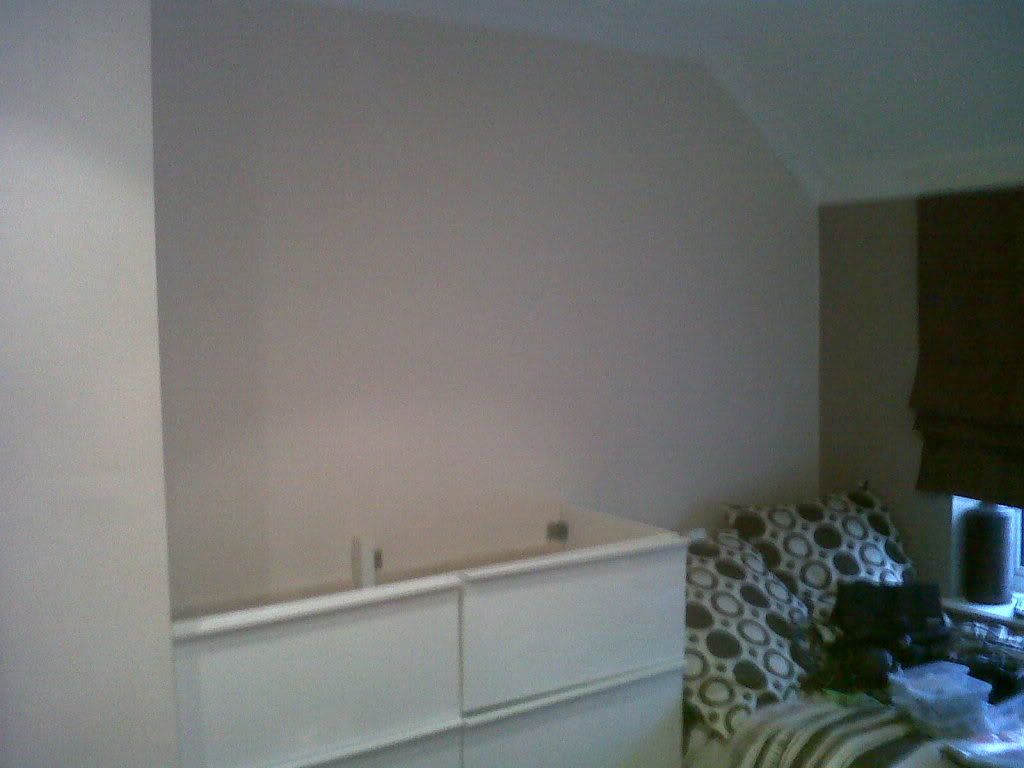 As you can see just a plain white unit and my 4ft cage sat ontop (It had been moved downstairs in this picture)
After a lot of halving joints and tonnes of PVA And screws, the back part of the frame was coming into shape.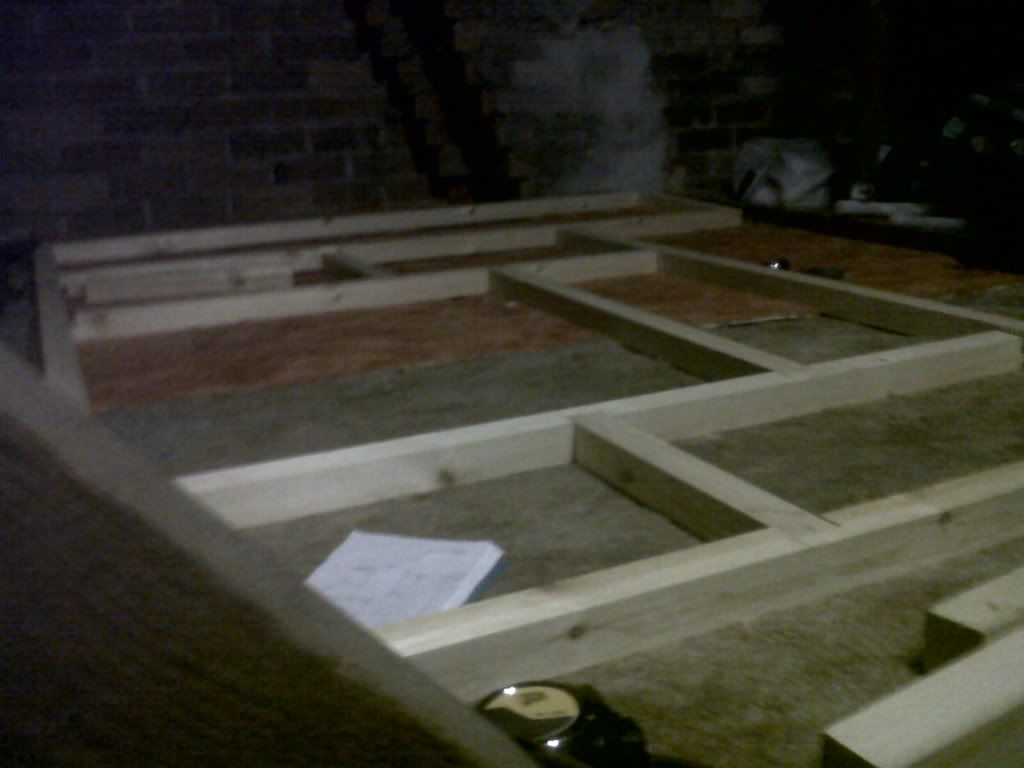 Now to start fixing it to the wall... :Na_Na_Na_Na: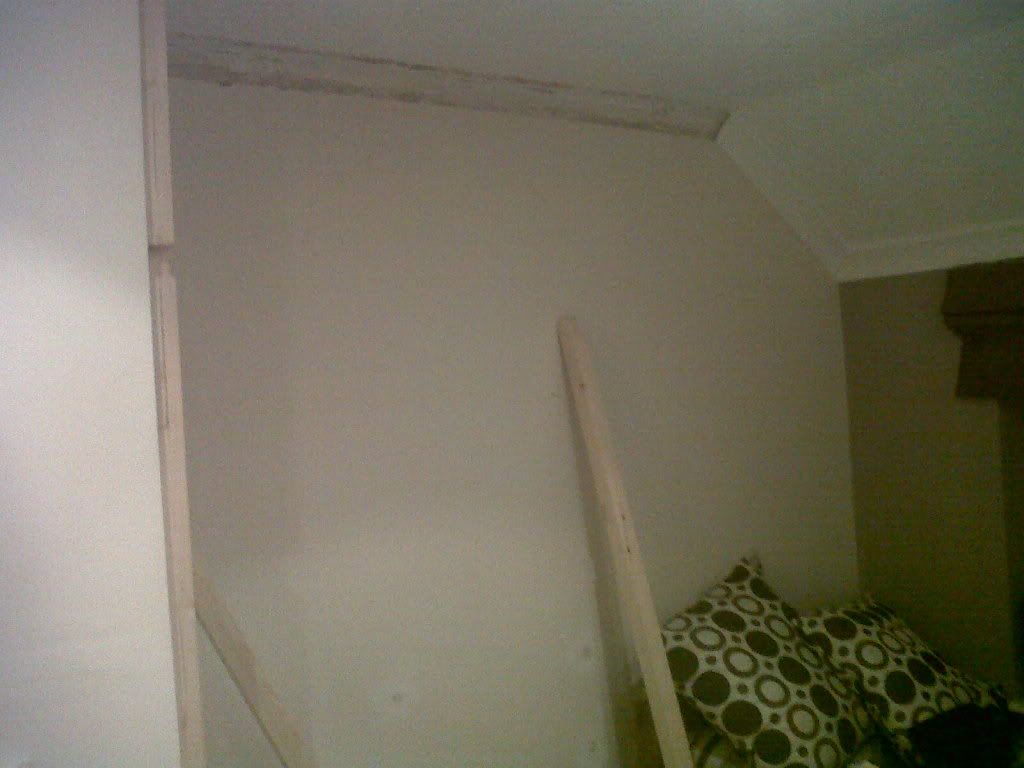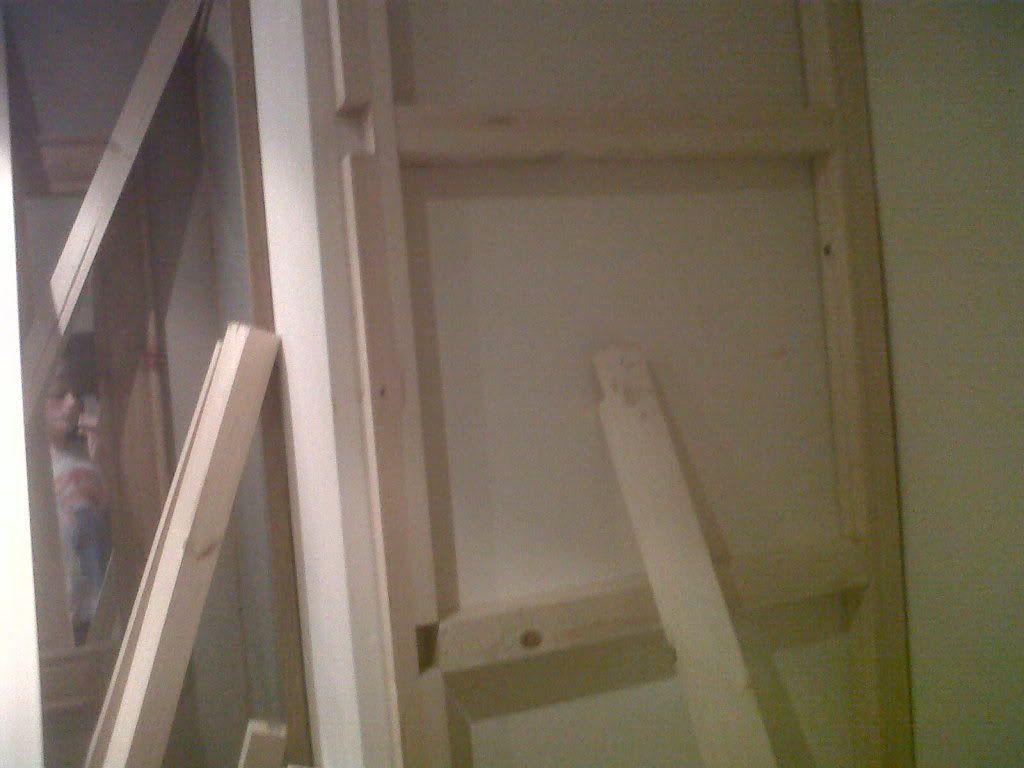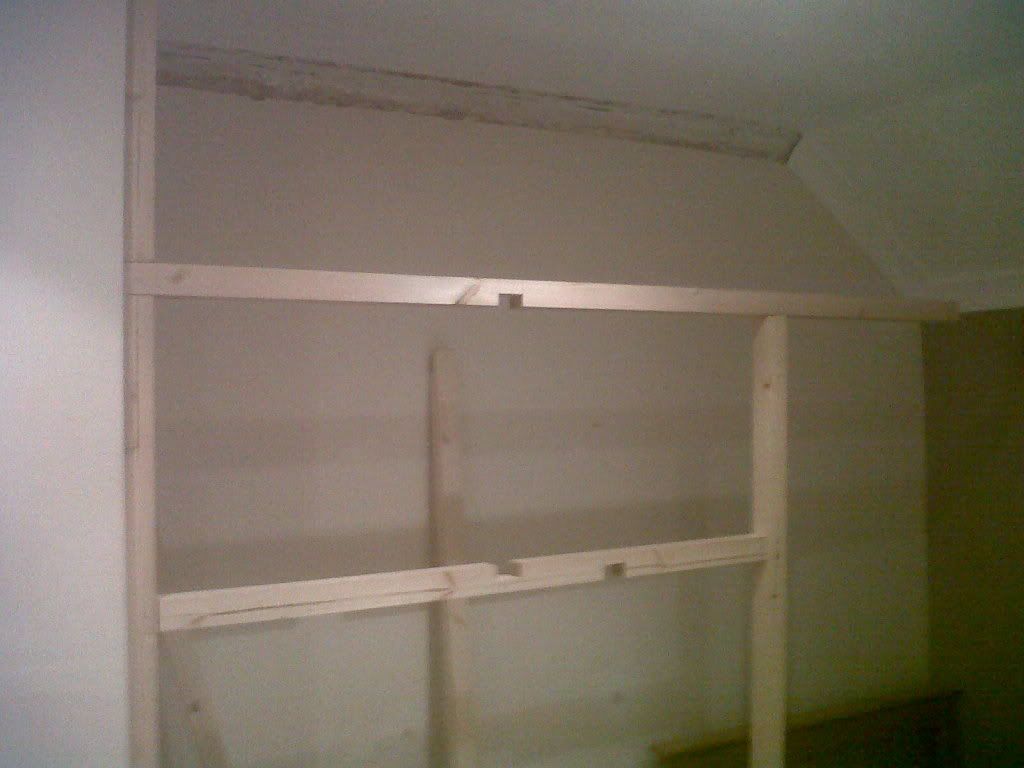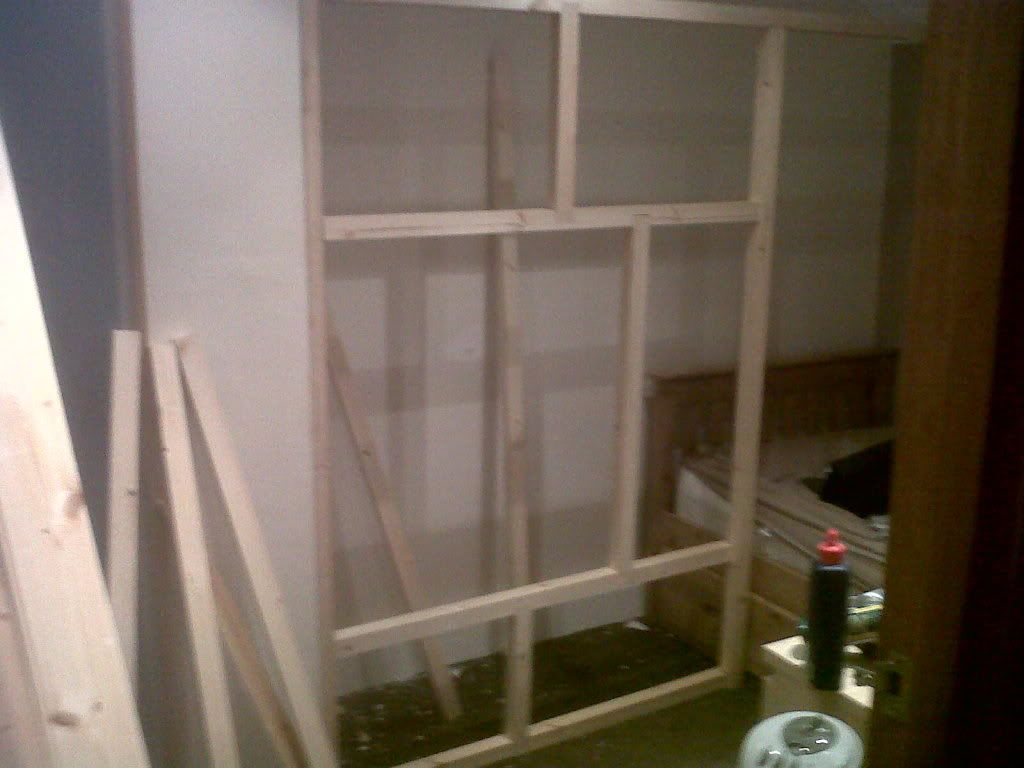 Thats all we have done in two days, we will be decking it out with Tongue & Groove Cladding, and buying glass etc.
Will keep you updated on this thread from start to finish if anyone's interested
:lol2:
Excuse Camera Quality by the way, was taken on my rubbish Blackberry :whistling2: