Captive bred by me Stilpnochlora couloniana 3rd instar nymphs, feeding well on bramble.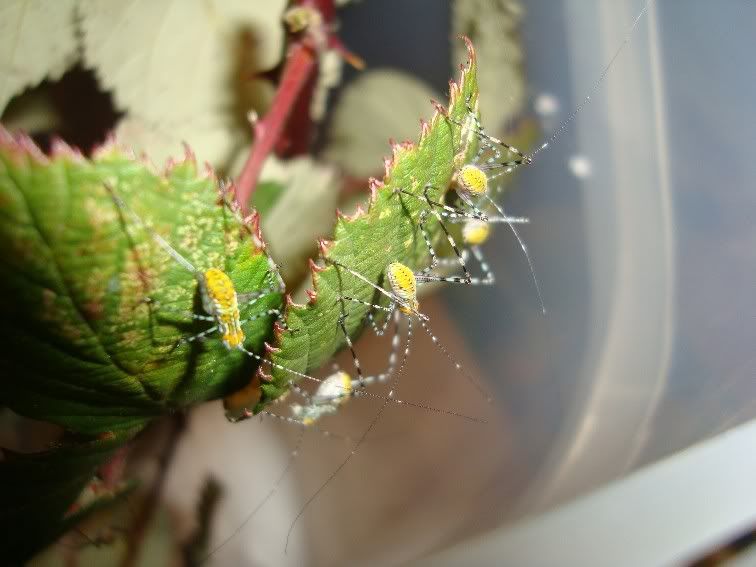 (Pic shows 2nd instar, they are bigger now)
6 for £5.00 p&p is £3.40 first class recorded or £6.80 RMSD,
(both options include a heat pack) though live arrival guranteed only with
RMSD in winter months, UK postage only.
I only post out on thursday's as this is my only day off work
Thanks for looking, Please PM me for more info or to order.
John