Discussion Starter
•
#1
•
We are a home based non-profit rescue/rehome organisation that exists solely to help out gerbils that are in situations where their owners are unable to care for them any longer. We will happily take in gerbils from anywhere in the South Yorkshire area. We will give them a comfortable place to stay until we can find them a suitable place to live.
I do not put any gerbils down and won't consider it unless it is cruel to keep the animal alive. I will take an animal to a vet if I believe it is suffering, and if any animal is suffering from a long term illness then it will remain a permanent resident.
ADOPTION
We do charge an adoption fee of £5. This goes towards the upkeep of the gerbils in my care. All the care is funded by my own pocket!! We prefer to rehome gerbils in pairs, occasionally - there will be gerbils who are alone and have been found unsuitable to introduce to other gerbils. Gerbils are social creatures and usually prefer to live together. Occasionally we have young pups as the result of unplanned litters.
As regards their current housing arrangements:
They are currently in what i will call my temporary accomodation so you will have to provide them with a NEW HOME. THIS IS A TANK ONLY!!! Perfecto are probably the best but are pricey - these come with shelving, tubs, bottles etc. You will need the £50+ size. ROTATSTAK AND OTHER PLASTIC HOMES ARE BAD FOR GERBILS!! If you choose not to purchase the Perfecto then a basic tank for each pair will be the size 24x18x12 at least 20 gallons.
[email protected]
do make a gerbilarium although i personally think these are on the small side and are twice the price of the 24x18x12 tank they supply. I am more than happy to purchase a tank on your behalf but be aware that I will charge for this. I will provide the tank, shavings, hay and peat for the tank only - i only have so much - sorry, I'd love to give you a years supply but i cant :-(
I will also supply a wheel and food/water bowls. If you do have your own tank - i would like to see a photo just for confirmation. You must also agree to return the gerbil/s if you no longer able to care for them.
If you have any queries regarding gerbils or the adoption of gerbils please do not hesitate to contact me on
[email protected]
Gerbils available for adoption are
Peaches and her pups. Mum is about 9 mths old with 2 pups, 1 black, 1 tawny colour. Both pups are female and approx 6 weeks.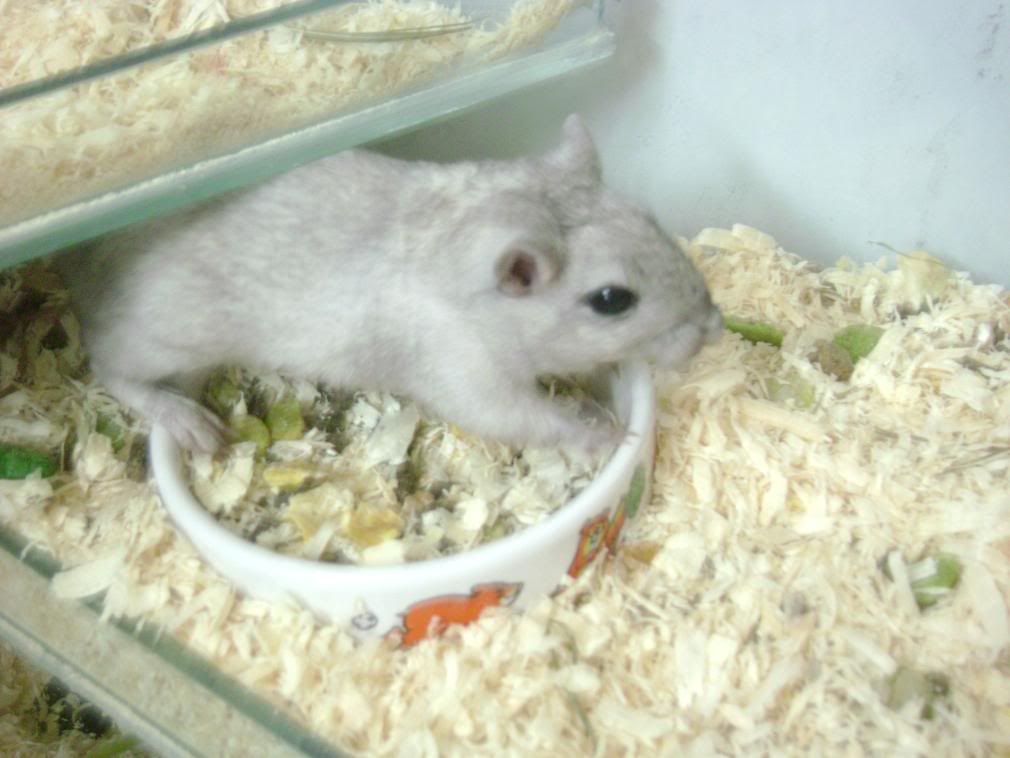 Male pup about 6 weeks, and 1 all black male about 4 mths
we also have a pair of golden argente boys about 12 mths old. These boys are a little skittish but have huge potential, they really are good looking boys.
Do have photos but not so good