Discussion Starter
·
#1
·
As stated I have for sale a glass fishtank which measures 100cm x 15" x 17".
The tank comes with a black hood with feeding hatch at front, cable gaps at the rear both ends and two strip lights mounted inside, all good to go: victory:
I also have a wooden stand in creamy white colour which the tank fits perfectly! two shelves in the middle and doors either side with open back for an external canister filter...which I also have for sale:2thumb:
This is an Eheim external canister filter make and model I will update on but its more than enough to cater for this tank!
All are in good working order and in a very good condition.
I will take offers, so long as they arent ridiculous!
Im asking for
£70
for the tank, I paid £150 for this brand new almost two years ago, and its in the same condition...
Id like
£50
for the stand which is in very good condition and could be used for most anything...especially a fish tank:2thumb: Just so happens to fit this tank spot on!
and Id like
£50
for the filter which was £89 brand new couple years ago and still pushes a lot of water very efficiently and very quietly and has a pretty large chamber for live rock, filter medium, pads etc...
So that would be
£170
if you wanted the lot,
but
if you can collect it and have the cash you can have the tank, stand and filter for
£150!
A few notes on this; I had actually been keeping my turtle in here for the last year aswell as fish and the filter even handled that very well! I had removed the hood and replaced with a wooden mesh hood I made myself so I could situate a lamp and UV on top; you can have this too if you like for no extra cost...I only mention this as the only picture I have of the tank currently is one with my turtle in it but if anyone is actually interested I can take more pictures tomorrow...: victory:
Also if you have anything snake related to trade I may consider for part X either way:whistling2:
PM if you are interested or want to know more...
Darryl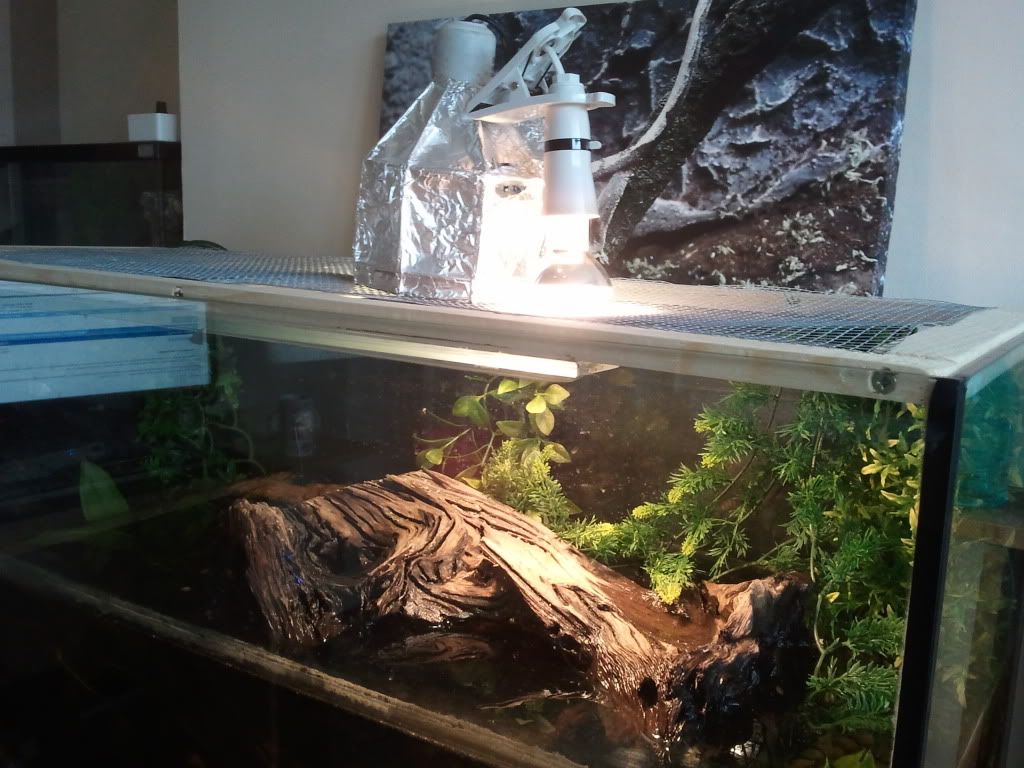 Thats a huge bit of bogwood too!