Discussion Starter
·
#1
·
ive just spent the last 2 hours cleaning the snakes out...their vivs,tubs and water bowls etc.... the second i put them back in...what do they do?!
5 of them have wee`d and poo`d.....1 of them in their nice new shiny water bowl! 2 others smeared it up the tub!
i cleaned princesses viv out(14ft burm)...whilst i was cleaning her out...i let her run round....lol big mistake...she saved up 3 bunnies and an olympic sized swimming pool wee for when i next had her out....so she did it when i was cleaning her out all over the floor....it was bloody jet powered too!!!!!! and i was scared incase it actually flooded the flat....big football sized wee`s in the runny wee too!!!! seriously....didnt know where to start to clean it up!!!!!!!
put her in a duvet anyway....(after she sat there `smiling` at me - no honest she did)
i have to actually get in her viv when i clean her out to clean glass...banged me bloody head on the lightguard!...anyway....did all that went to put her back and she`s decided to be in a mood because i put her in the duvet cover...so everytime i tried to touch her to put her back....she nudged me....and she`s uncontrollable when she does that....she nudged me that hard in the nise i got a nose bleed:crazy: then decided to try and strike at me....anyway finally got her in.
and guess what she`s doing...?????????? bloody pee`ing again!!! all over her nice clean viv.....so erm....not impressed!!!!:bash:
whole collection free to good home lol....nah only joking.
heres a pic when cleaned her out and before she started wee`ing again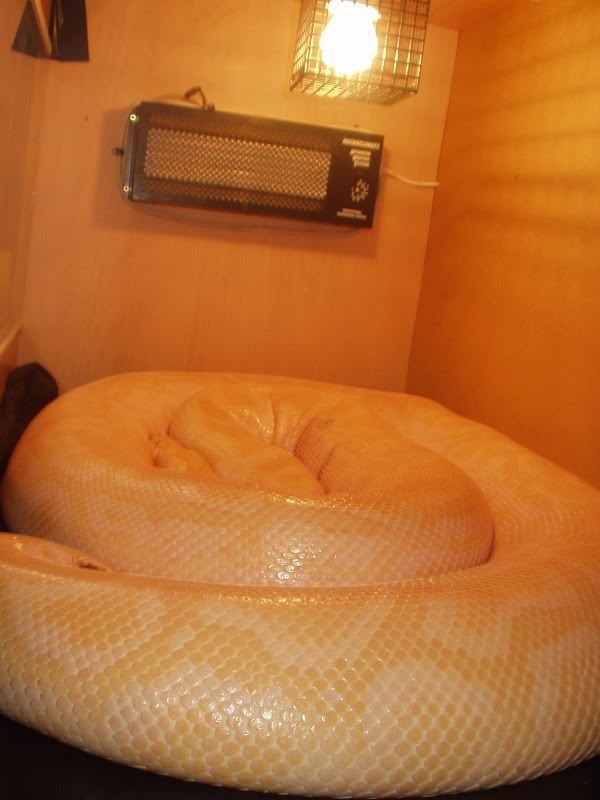 all the other time,she is dog tame and a propper sweetie.....not today though!!! :shock:
rant over