My wife now has available 7 baby bearded dragons(15 in the clutch but 8 are already sold).Although they will not be ready to go untill 18th of June when they are six weeks old.They are growing very well and feeding on small-medium crickets already.
These are a citrus/sandfire red clutch which are displaying more towards sandfire than the citrus.Here are a few pics to give an idea of what they are like but the pics were taken inside with flash so dont really show the true colours.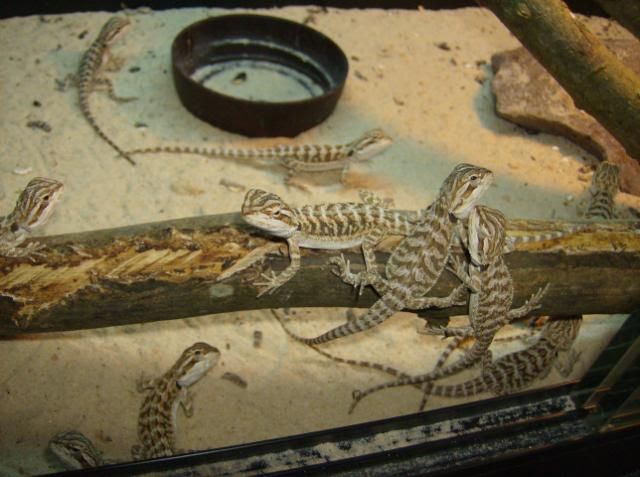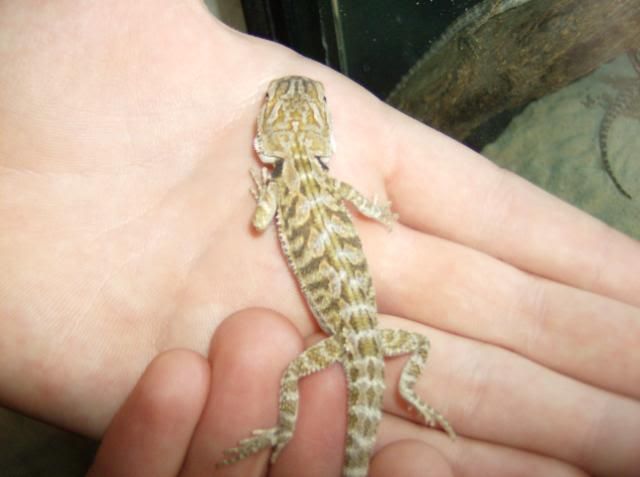 Nothing wrong with this one but it has nail varnish on it as it is one that is sold already.The nail varnish will come of on the next shed.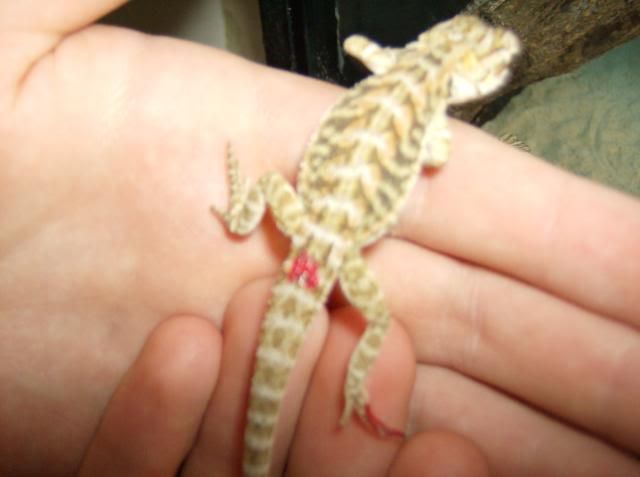 They are £35 each and we are located in Clacton On Sea.Collection is preferred but local delivery may be possible.Sexing can be done but only to around 90% certainty at 5-6 weeks.
Please do not contact myself but email my wife Lolly direct on
[email protected]