Discussion Starter
•
#1
•
Hi all
I have the following necklaces for sale, consisting of a variety of coloured Agate rocks, and some Rose Quartz and Green Aventurine stones
Coloured Agate is a stone that has been un-classified, and is believed to bring a calming quality to the user.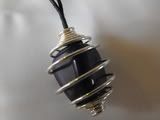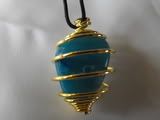 Rose Quartz is a beautiful stone, bringing inner peace and love to the user.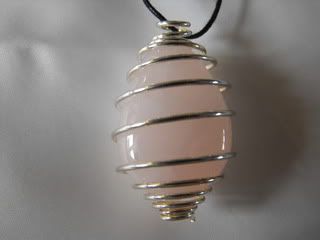 Green Aventurine is for luck and is also used as a cure for headaches.
The stunning quality of these stones are second to none and the rose quartz and aventurine are of a particular high quality, and all have been neutralized and charged using moonlight. (its a crystal thing :2thumb
My crystals come from a local supplier and are finished with a high polish.
I also make wishing bags, which consist of rose quartz and green aventurine, and come complete with a poem attached.
The Agate necklaces are £3.50 each including postage
The Rose Quartz and Aventurine Necklaces are £5.00 each including postage
The Wishing Bags are £3.00 each including postage, but deals are available for wedding favours.
These sell really quickly so don't miss out :flrt: