I've had my tort Max for a week, and posted on here with pictures when I first got him (or her, but I think of him as a 'him'!), but some thought he looked like he had the start of pyramiding, and was advised it could be "fixable" by not overfeeding. He's a 2 year old Hermanns btw :2thumb:
Anyway, I've been feeding him on dandelion/endive/raddichio following the convention of enough food to make a jacket for his shell, but am worried I'm not giving him enough as he is losing weight.
Here are some pics of the general amount of food I give him, with limestone flour sprinkled on:-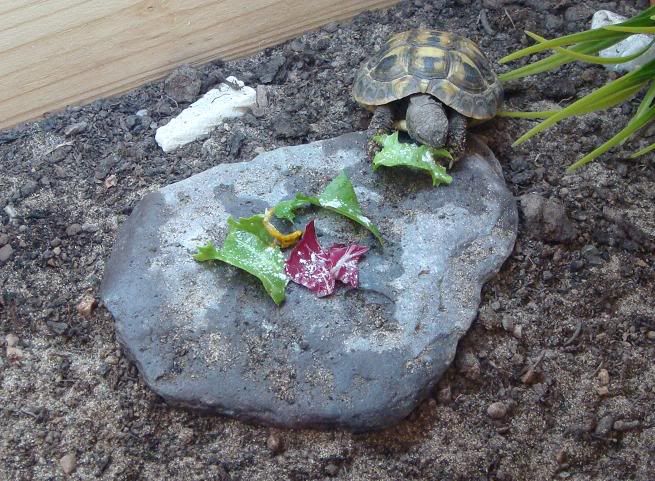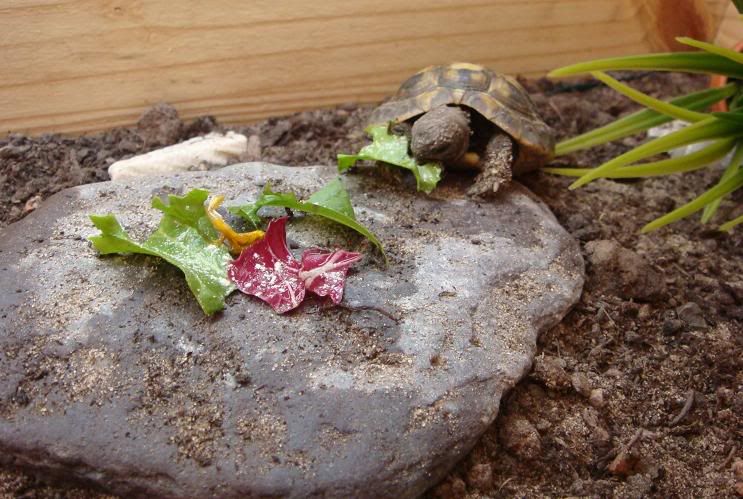 I have been giving him a bath every other day, and weigh him afterwards, keeping a diary of everything. On July 31 he was 41g, August 5 was 39g, and today August 7 he was 38g. His carapace length (measured as linear length) is 65mm. Thats a 3g loss in a week!
Looking at my pics above, is this not enough food? as I would have thought he should be gaining weight and not losing it, or is this down to settling in stress or anything?
And is that enough limestone flour sprinkled on? didn't know if it should be a sprinkle or a coating.
I've been giving supplements of limestone flour on food every day, replacing it with nutrobal twice a week - does this sound correct?
Finally, what sort of weight should he be for his 65mm length? Here's some pics of him from the side as I've heard the shell shape is important in deciding healthy weights....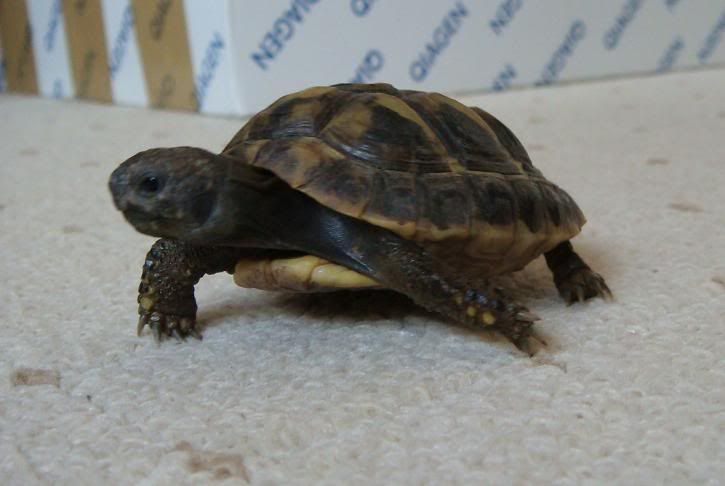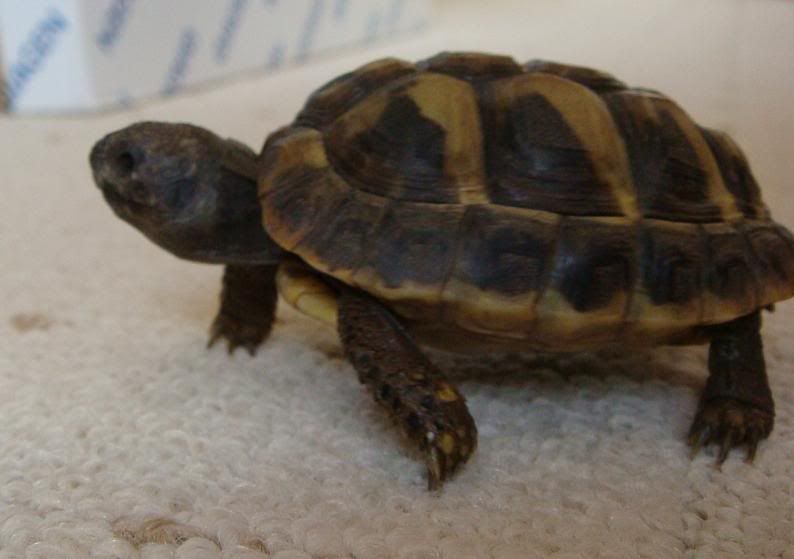 Thanks in advance for any info, as I'm new to keeping torts, and it is quite worrying he is losing weight, but at same time want to avoid pyramiding through overfeeding.