Discussion Starter
·
#1
·
Hi to all
i have owned my margenated tortoise for almost 5 months now and me and my girlfriend think he/she is a brilliant pet! We were orignally going to buy a turtle but we were told a tortoise would be easier to keep for first time reptile owners. We had already come up with a name (murtle the turtle!) and have kept it even though it now doesnt have the same ring to it lol.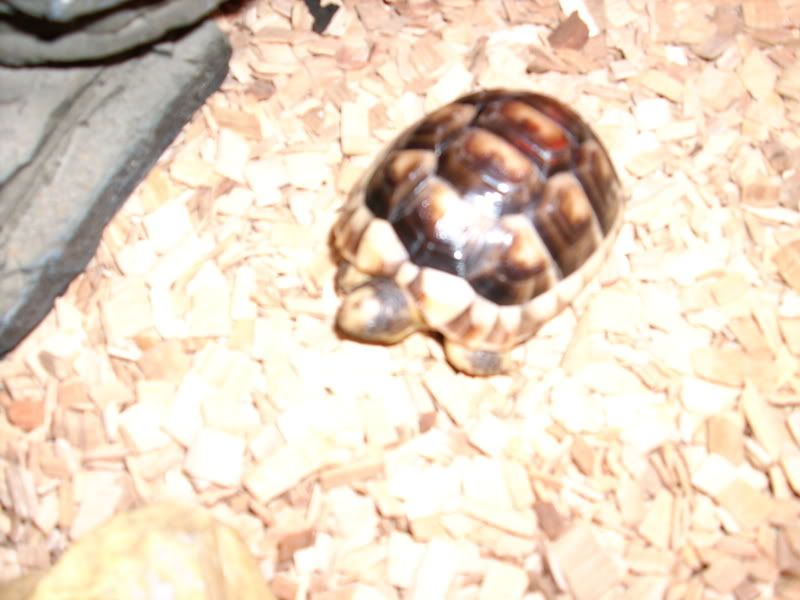 so any way after reading a few posts we would like a bit of guidance and advice from anyone wishing to help as we want to look after murtle the best we can.
below is murtle's indoor home! after reading a few posts on here i am now worried that wood chippings may not be the best floor covering! should i be using something else??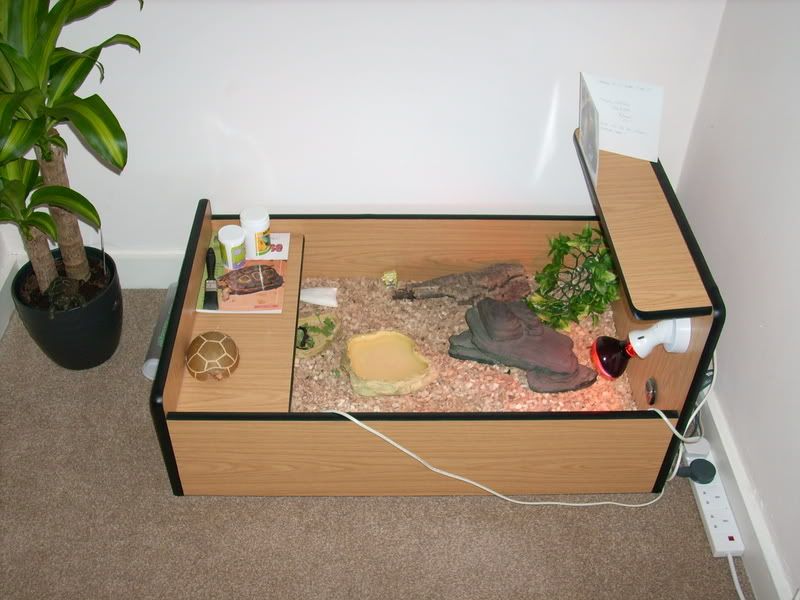 Also i am leaving the heat lamp on over night and i dont know weather i should be doing this anymore now it has got abit warmer
After reading another post i am also thinking i may not be washing murtle enough as i was told to wash him/her once a week. to do this i am just using luke warm warter and a cotton wool pad is this correct??
any help would be much appriciated thankyou in advance
oh nearly forgot two last things
is there anyway i could tell murtles sex (9months old)
And i am about to build an out door pen and after reading through this website i think what i am planning is ok but would like to check.
i am planning to have a "rabbit run" with a mesh top on top of grass with a few plants growing in it. I am then planning to have the run next to my shed and cut a hole in the bottom corner of in which leads to a 500mm x 300mm wooden lidless box which would have a heat lamp mounted on it.
thanks again sorry its abit long