Discussion Starter
•
#1
•
thought i would do a little run of Holly the Skunk pics.. she's only been with me a few months really, but has bonded totally, bless
Holly came to me as part of a group of young skunks we were selling on for someone..
she is somewhere in this batch !!!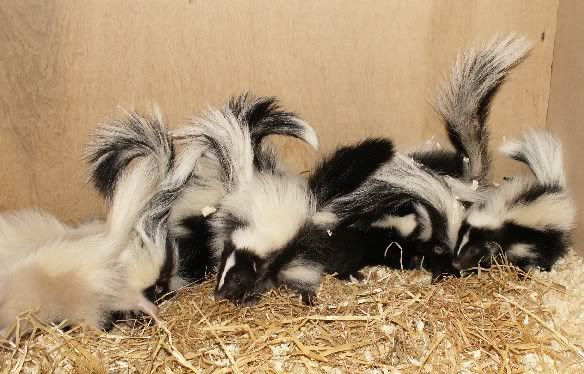 when i went through and assessed the youngsters.. i found a couple with nicks and cuts.. one with a very bad prolapse and one with some nasty bites to her back.. they had been overlooked, and had got infected and pussy, although i self treat a lot of my animals within reason.. this one i knew would need an operation, the infected skin needed to be cut away, leaving clean edges to knit back together and heal..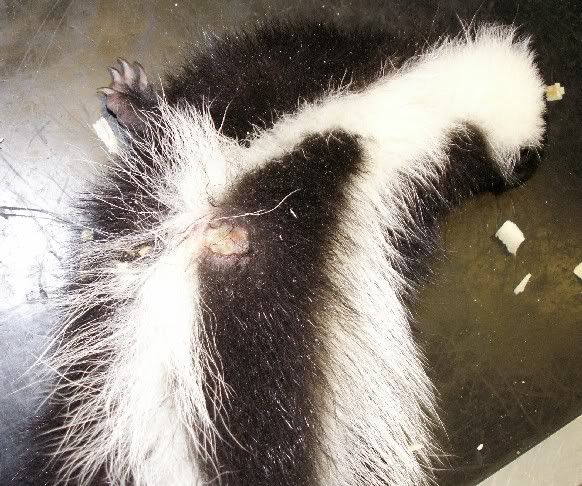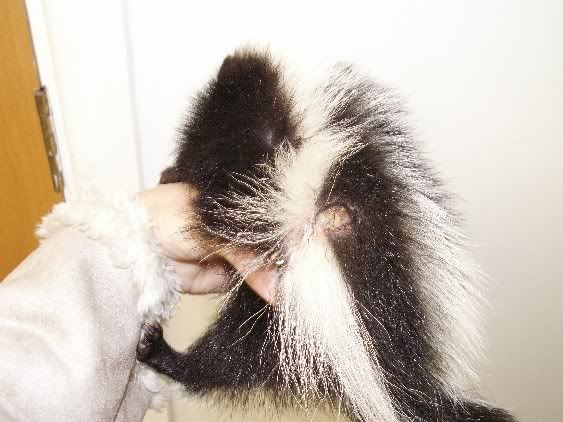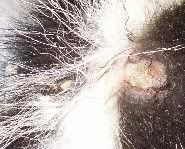 now, i knew she would need a fair bit of chopping about.. but even i was suprised by just how much!!!
bear in mind, in this pic, the length of her back is about 4 inches.. the cut was almost all the way from one side to the other!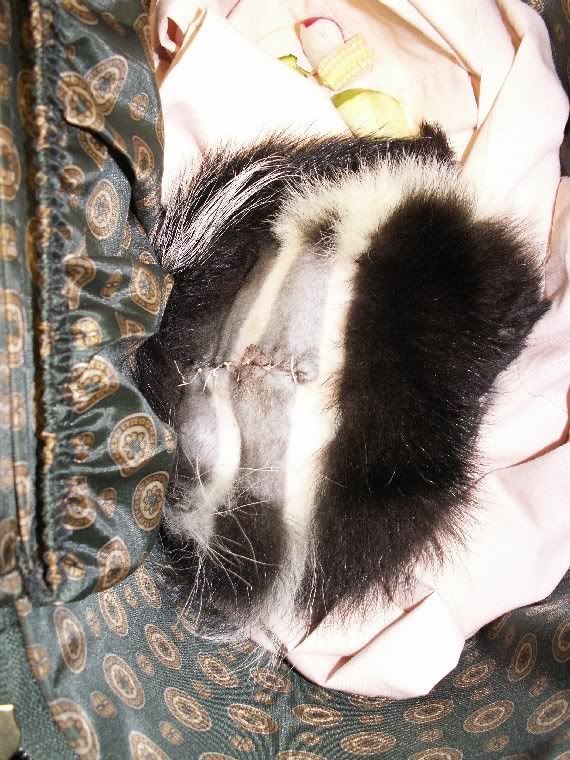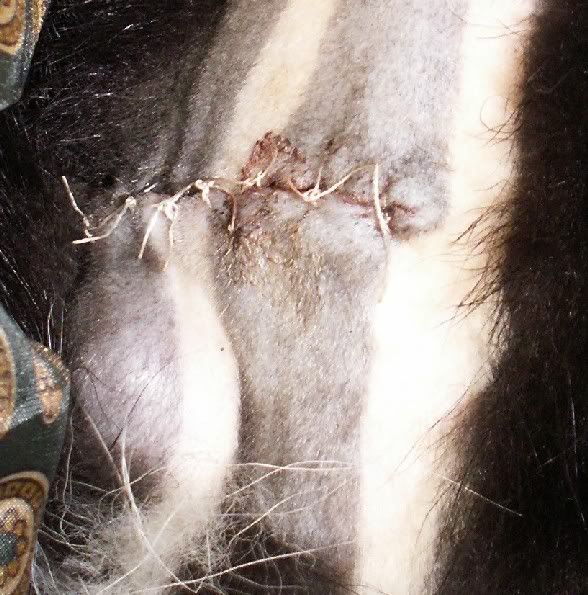 it was chilly that day, so i tucked her into a shawl and had her with me in the office, down my front, in recovery..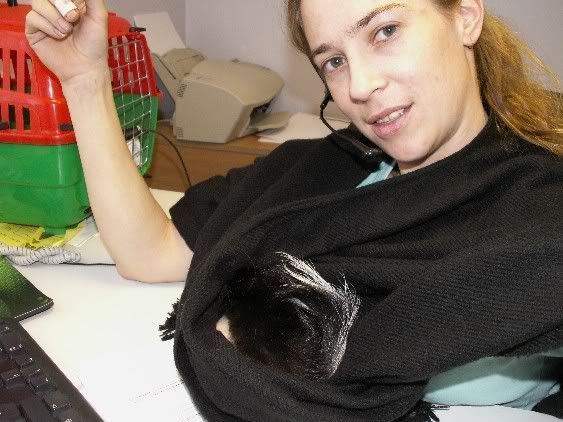 (more to come)