Discussion Starter
·
#1
·
I recently received a medium sized tarantula through the post.
When I opened the box I was extremely surprised to see the total lack of packing in the box and around the spider itself.
I fully expected to see a dead spider with a ruptured abdomen considering the lack of padding.
Luckily the spider was OK and is now settling into its new home.
Everyone has their own methods and ideas on how to pack a tarantula (or any other invert) so I though that I would post a few photos showing how
NOT
to do it and then a few photo's showing how I do it.
I have removed any identifying markings off the packing box and changed the species of spider for one of my own to stop any amateur Sherlock Holmes wannabe's' trying to ID the sender.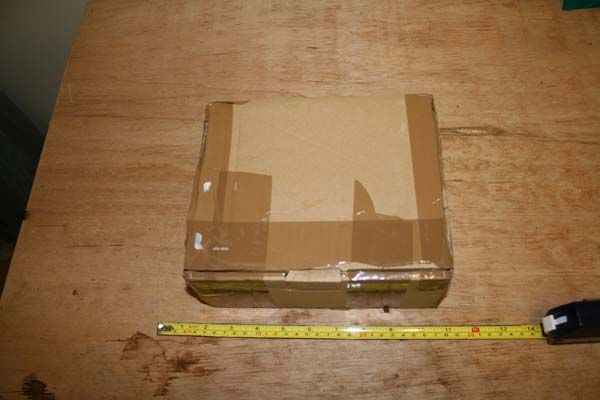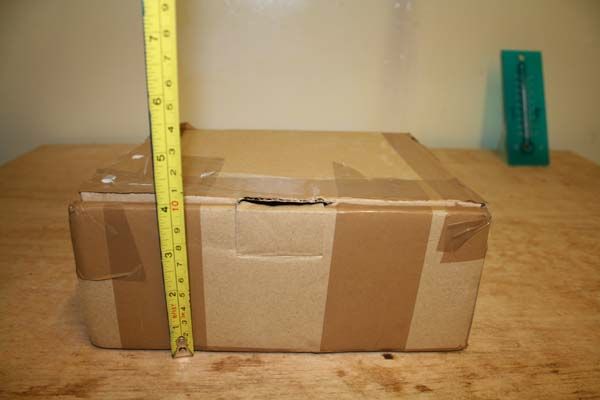 This is the first view of the lack of packing in the box
Covering the cricket box was several layers of neatly folded toilet tissue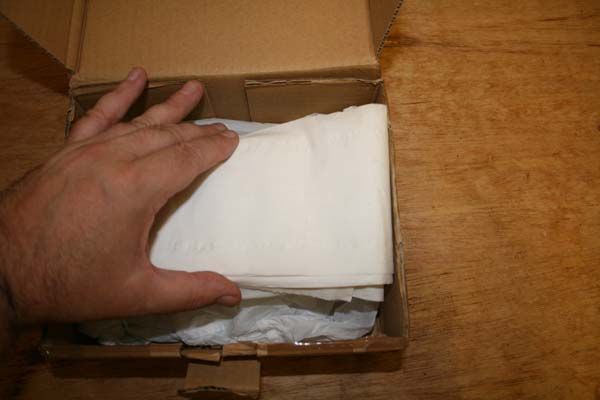 No packing around the edges of the cricket box.
There was a few inches of open space surrounding the cricket box, there was nothing to cushion the spider against any knocks or bangs.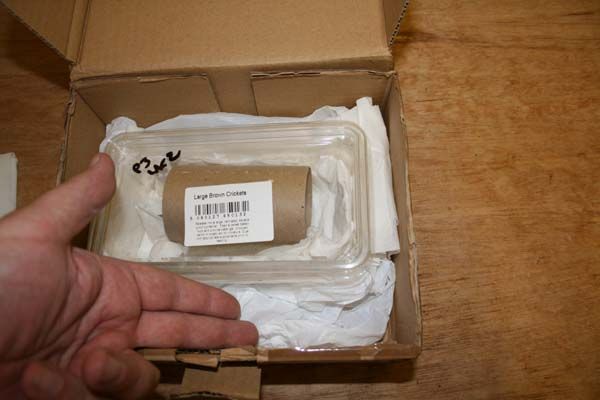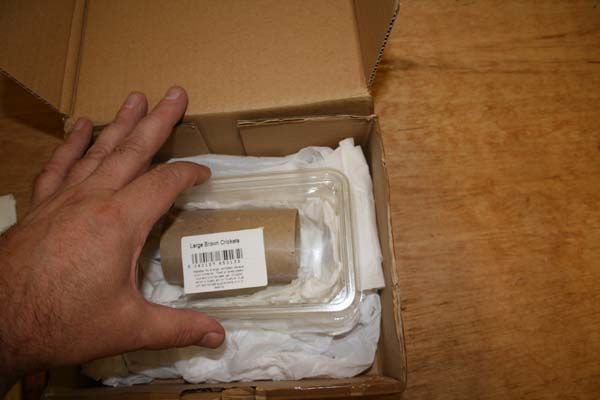 Showing the several layers of neatly folded toilet tissue that was on top of the cricket box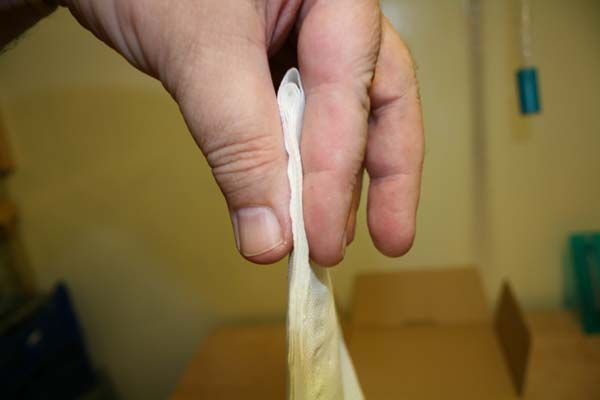 The same amount of tissue under the cricket box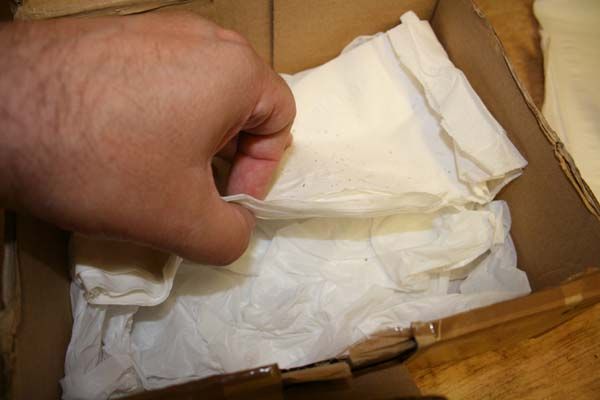 Underneath the tissue was a slightly screwed up and folded carrier bag as added padding !!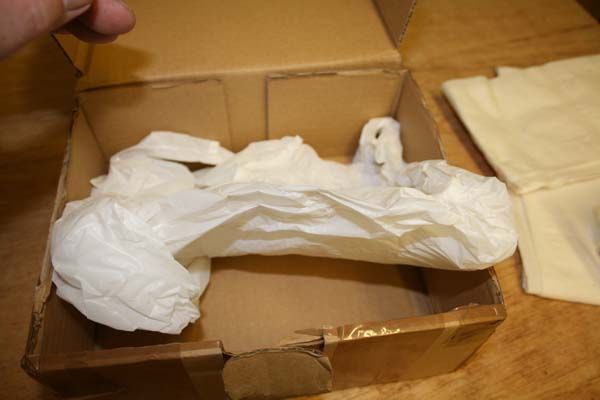 Inside the cricket box was a cardboard tube from a toilet roll with a few sheets of tissue underneath it.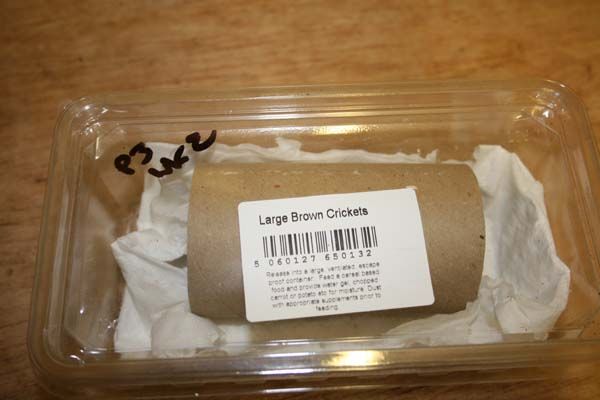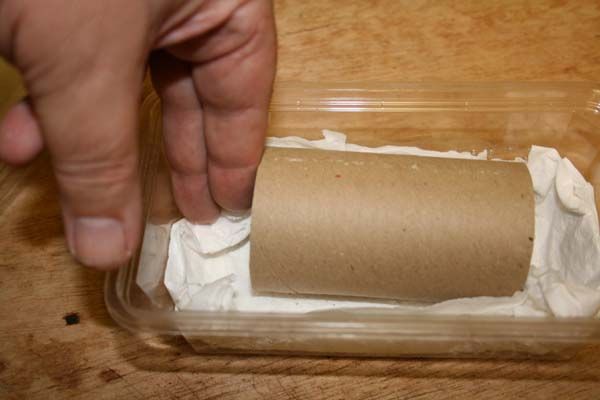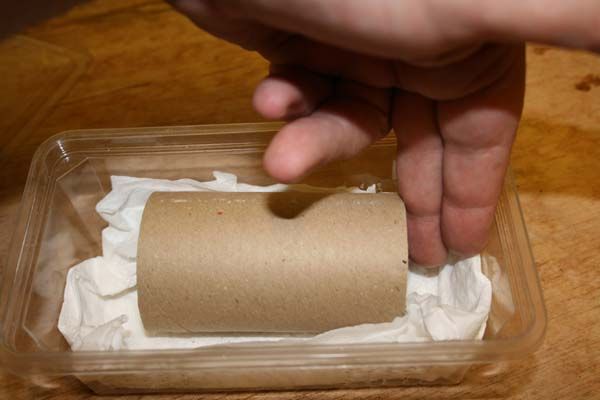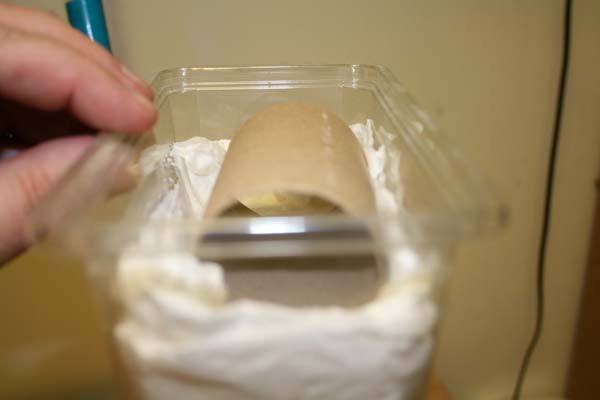 I have replaced the new posted spider with one of my own that is only slightly smaller that the spider that I received as mine is easier to handle while taking these photo's
.
Showing how much space the spider had to rattle about in while in the gentle hands of the post office.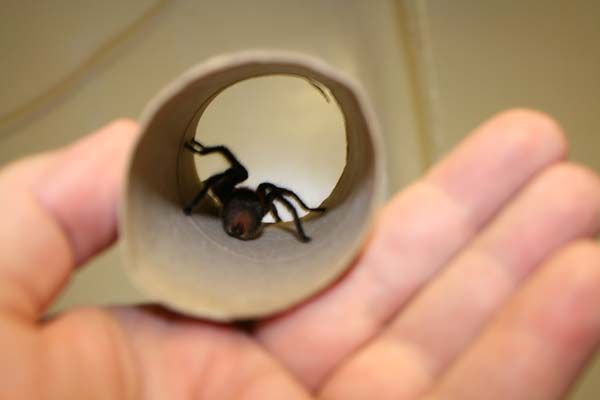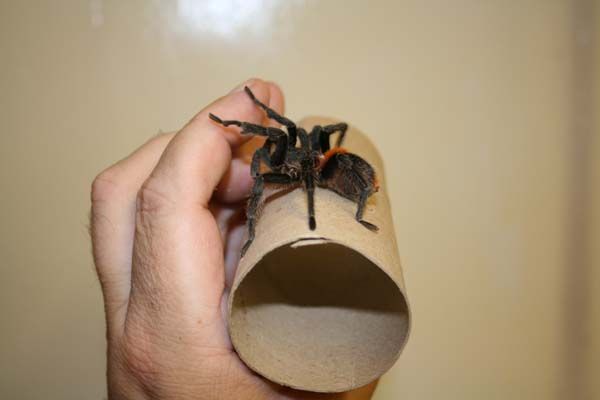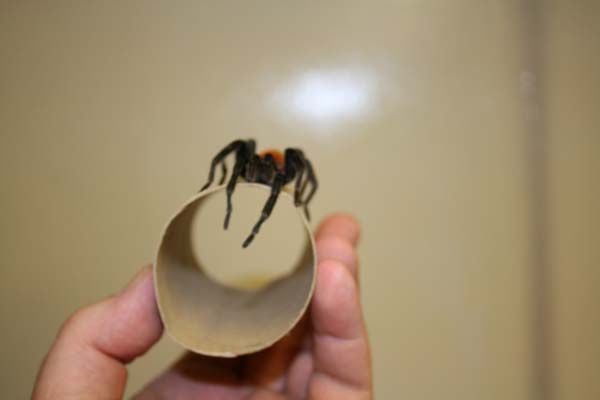 As I have used so many photos, I will have to make a part 2 showing how I pack my spiders for posting.