How to setup your basic leopard gecko vivarium
I have written this guide to help with basic setup questions and also to help with anyone new to keeping leopard geckos.
A guide like this may already exist but i have not seen it.
First list of what you will need
1. Vivarium minimum 60cm x 30cm x 30cm width x depth x height can be made from wood glass or plastic.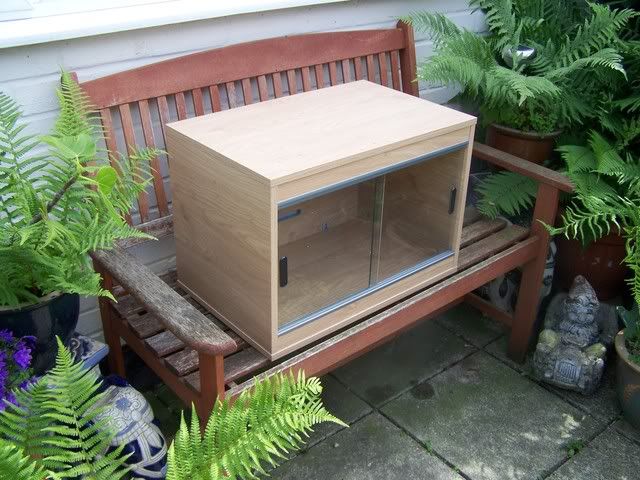 2. Heat mat must cover at least 1/3rd max ½ of the vivarium floor
3. Thermostat
Its up to you which you choose i used a lucky reptile on off stat for this viv
4. Thermometer preferably digital with two probes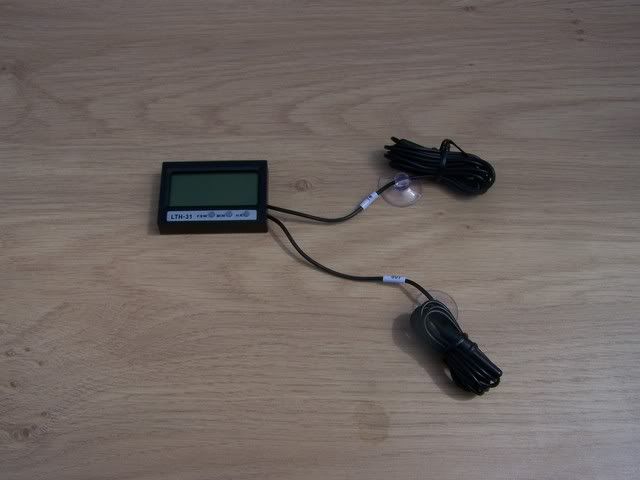 5. Three hides one for warm end one for cool end one to be used as moist hide
6. Food bowl water bowl calcium dish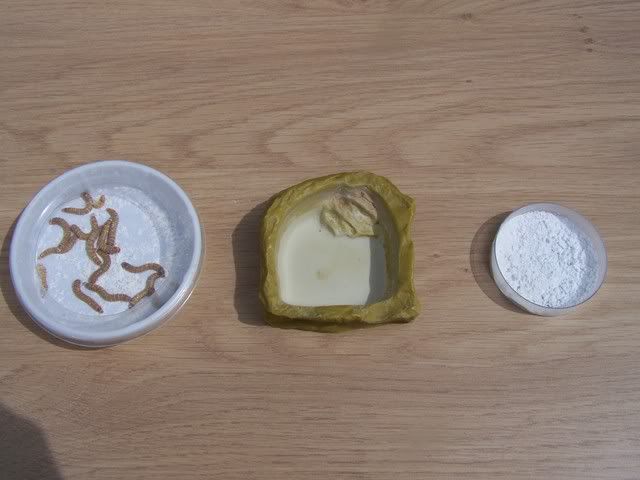 7.will explain my supplement method pure calcium i put in a small pot inside Viv can be licked up as they feel the need , i dust live-food every feed alternating between Calcium with D3 , vitamin powder i.e. nutrobol there are other supplement methods but i find this works best for me.
Not really part of the setup but thought i would mention it
8. Substrate I recommend any substrate that is not loose to greatly reduce the risk of impaction. Vinyl tiles / lino flooring, laminate flooring, sandstone / slate tiles, kitchen roll can all be used and all allow good transfer of heat from the heat mat.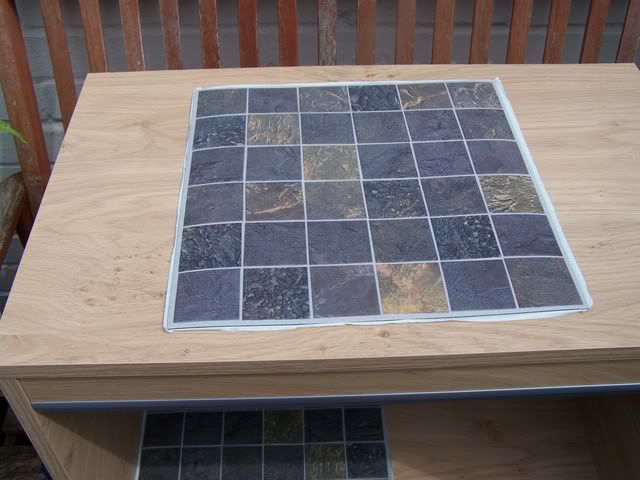 9. Any other decoration you fancy from a background to some fake plants or nice pieces of wood.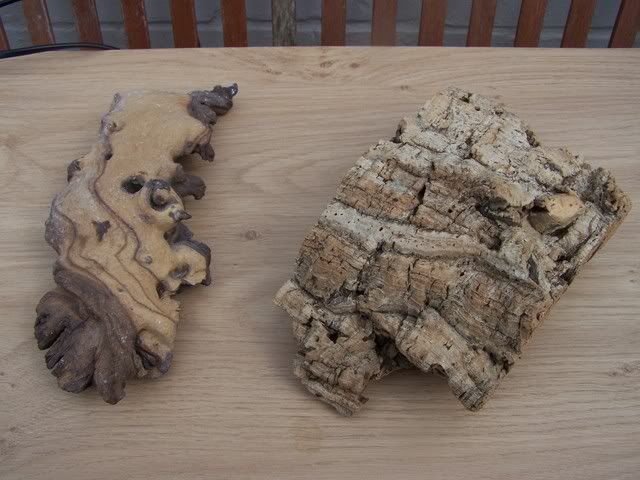 10. Optional items would be lighting they don't require any lighting as long as your room has a natural day and night cycle this is enough. Although using UV lighting for a couple of hours a day has been found to be beneficial even though they will probably not completely expose themselves to the light.
First thing to do if using a wooden vivarium is to place your heat mat in and figure out how you are going to run the wire out if the plug is removable you could drill a hole and feed the wire through if it is not removable you may be able to take one of the vents out depending which kind your vivarium has.
If you don't have a vent to put the plug through and your heat mat has a sealed plug all I can suggest is if your competent at replacing a plug is what I have done in the past cut off the sealed plug run the wire through a drilled hole replace the sealed plug with a normal one.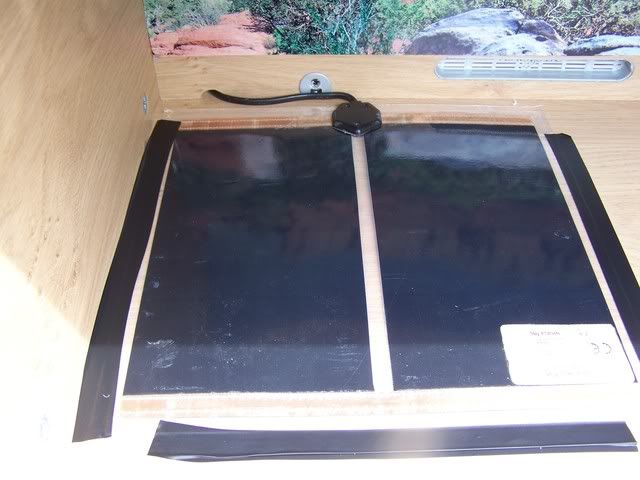 Now you need to figure out the same thing with your thermometer probes and thermostat probe you either need to drill a hole or feed them through one of your vents.
Next if you are using a background like a stick on vinyl scene it is best to fit this now.
Now it is time to put in what ever substrate you have chosen have I chosen vinyl tiles
Now I fix my probes into position with a small blob of super glue this is optional but I find it a good way of stopping the probes from being moved around by the leopard gecko they are still easily removed as it's only a small amount.
If you wanted to seal around bottom with aquarium sealant or fill any holes with aquarium sealant now is the time to do it.
Make sure to leave to air for a reasonable amount of time so their are no fumes and everything is dry.
Now its time to add your hides I prefer using exo terra medium and Trixie medium hides for the warm side on my Viv's. On the cool side I use a coconut hide normally. For the moist hide you can buy a ready made one or you can make your self one out of a cheap plastic tub.
How to make a cheap basic moist hide
All you need is a plastic tub with a lid then cut a hole big enough for your gecko to get through into the lid then fill with your choice of medium i.e. moss , coir , kitchen roll .
Next add your final pieces of decor fake plants etc I particularly like a small piece of mopani wood or cork bark.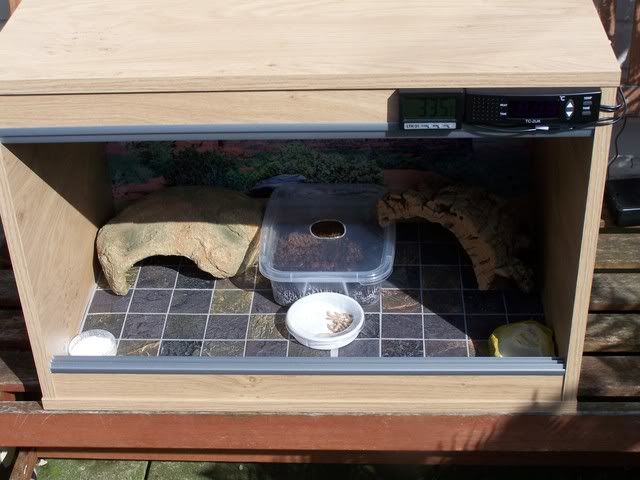 And then you have your finished basic leopard gecko vivarium
Hope this guide helps some people and can answer some of the basic questions for anyone new to leopard geckos.
Let me know what you think positives and negatives please