Evening peeps,
Let me introduce you my Saffron (it was a toss up between Saffron or Django)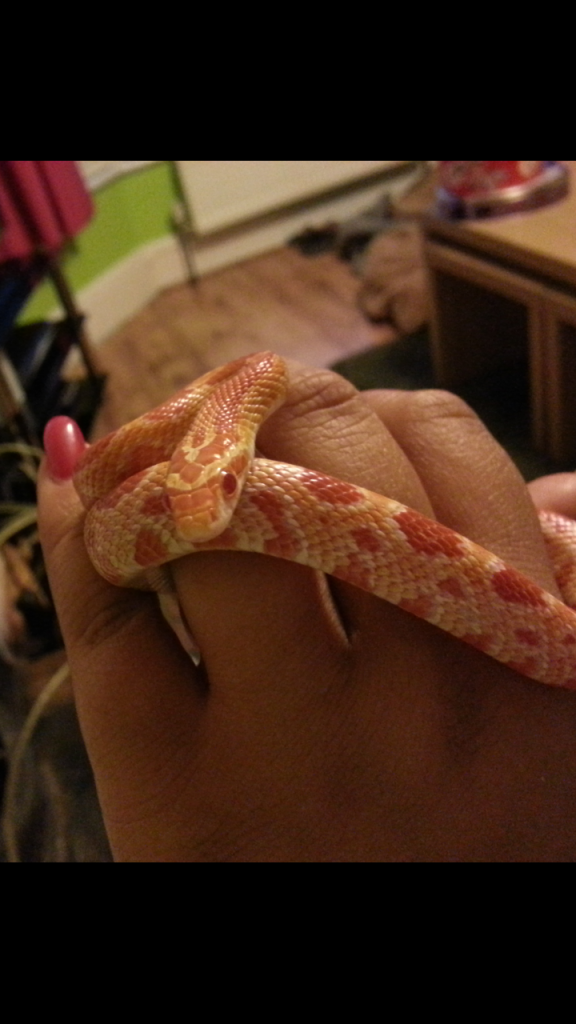 Just feed and weighed my big for the first time since getting him Thursday. The seller was feeding him 2 pinkies every 7 days. However last night I wa advised to him 1 pinkie every 4days. I gave him 1 pinkie seemed to want more after should give him 2 or stick with the 1 every 4. His currently weighing in at 34g is that okay his approx 5/6mths. I've moved him into his viv today so so his currently in hiding but ill post some pic of his enjoying his new home as soon as he becomes more curious.
Ideally I want to feed inside the viv. Can I feed anywhere inside example inside hides or would it be in a particular place?