Discussion Starter
·
#1
·
Hello boys and girls.
I had been thinking about getting an Iguana for many years, and just recently I took the lunge and got one. I bought the Viv and furnishings last weekend, and picked the Iggy up on Monday and introduced him to his new home.
I laid everything out so it looks at natural as possible, but what is nice for me to look at might not be nice for the Iggy to look at. I got a 4' x 3' x 2' Viv because I know they like to climb trees so I went for height over length. The only problem is he spends most of time in the trees and up high and won't come down to the ground to drink or eat.
I have bark chippings on the ground and a large waterfall in a corner with space for him to bathe in because I heard they like to splash around in water. Any ideas as to why he won't come down to the ground the eat or drink? The only way I can get him to eat is to move his food up the branches, can't do that with water.
The only pictures I have at moment are some crap ones I took with my phone;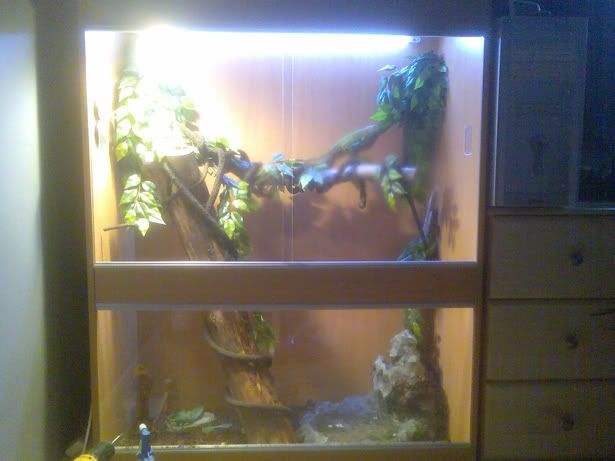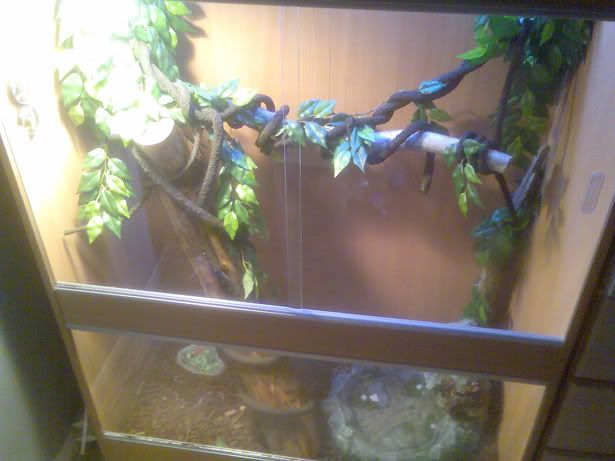 Have I done something wrong, or do I just need more time for him to settle in?
ANY advice would be great, thank you