Discussion Starter
•
#1
•
...For me anyways lol
Brutus is my adult male Bolivian short-tail boa (BC amarali). Hes perhaps the pride and joy of my collection, I love to show him off to anyone who comes around - snake lovers or not LOL. Somehow he always converts the boa haters.
His compact size (1.5 kilos, 4ft), his charming temprement, his scary feeding response and very unique look makes me proud to say I own this rare little boa. Or does he own me?
His colouring reflects what mood hes in, something I find extremely fascinating in boas, he was in a good mood when I took these shots... his colours were wild!
These shots are pre-shed btw, he shed about a week ago.
A crappy fullshot of him, his stumpy red tail always makes me laugh.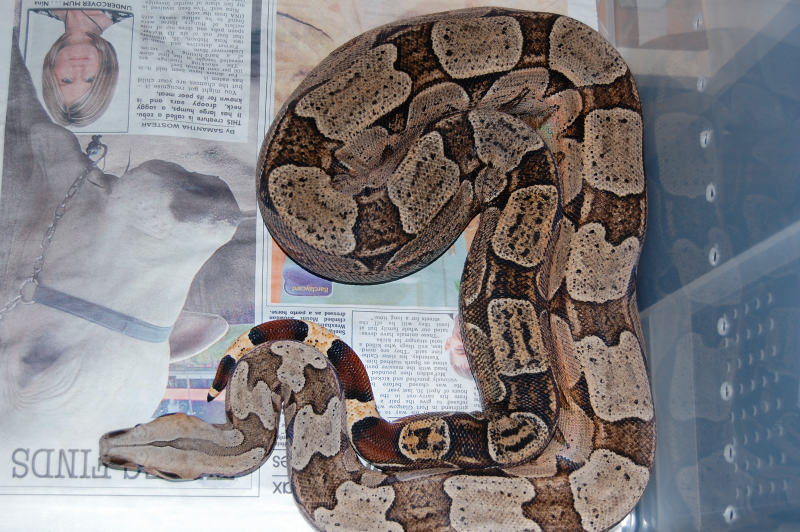 Isn't his tummy wild?!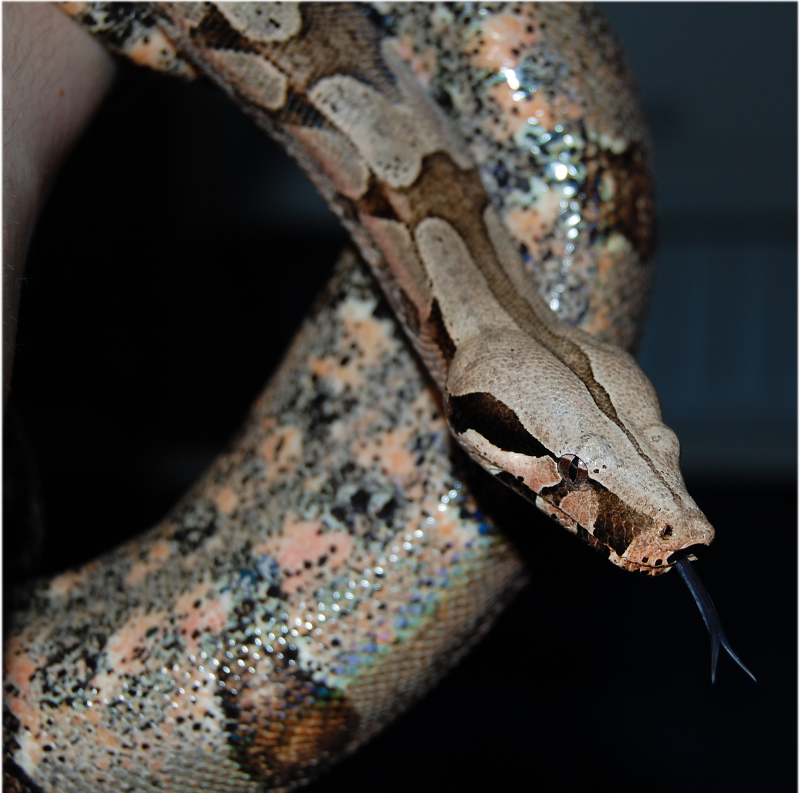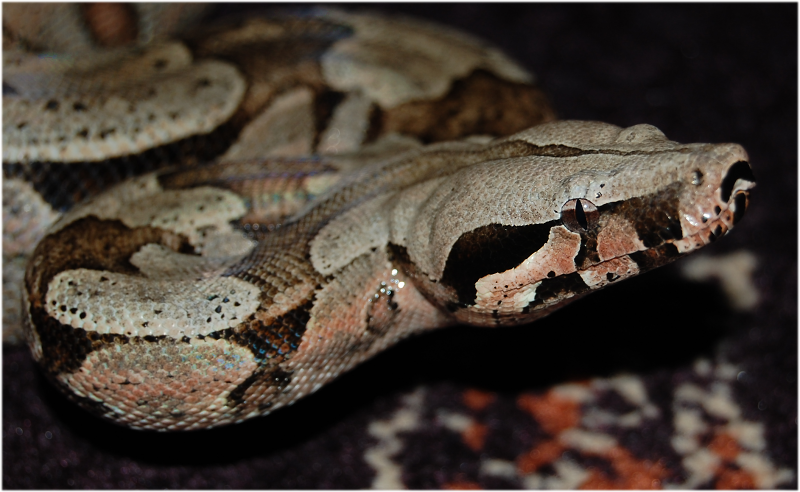 Look at those blue sides!