Discussion Starter
·
#1
·
ok so I thought it was about time I posted some pics of my Snakes. So while doing my cleaning and feeding tonight I decided to take pics of them all while Hubby and my brother are on the PS2.
First of all are my Kings
This is 'Dune'. She is 4 years old and she is a nowty madam but loves my sister.
This is 'Dimebag'. He's 1 year old and he's a little sweetie! The kids love him.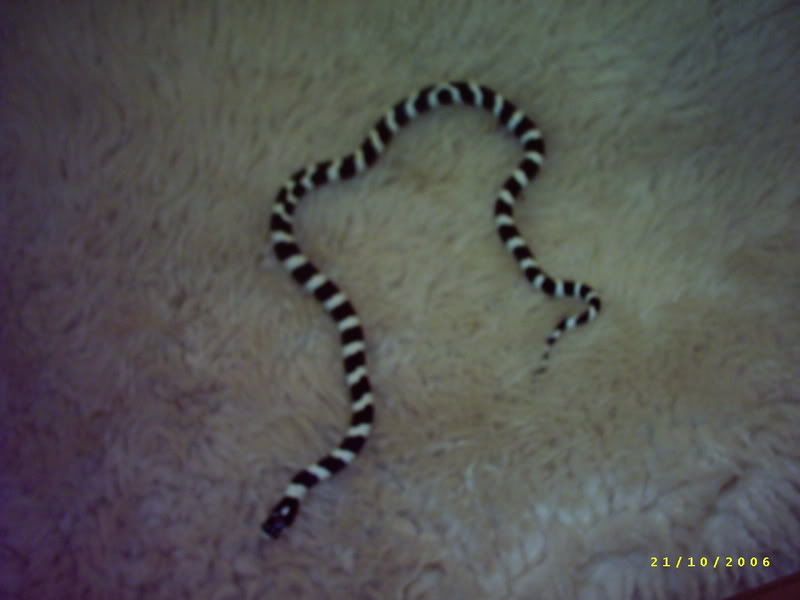 This is Arwen my Ablino Cali, she's 4 months old and she's taming down lovely. She's due to shed at the mo and still nice natured.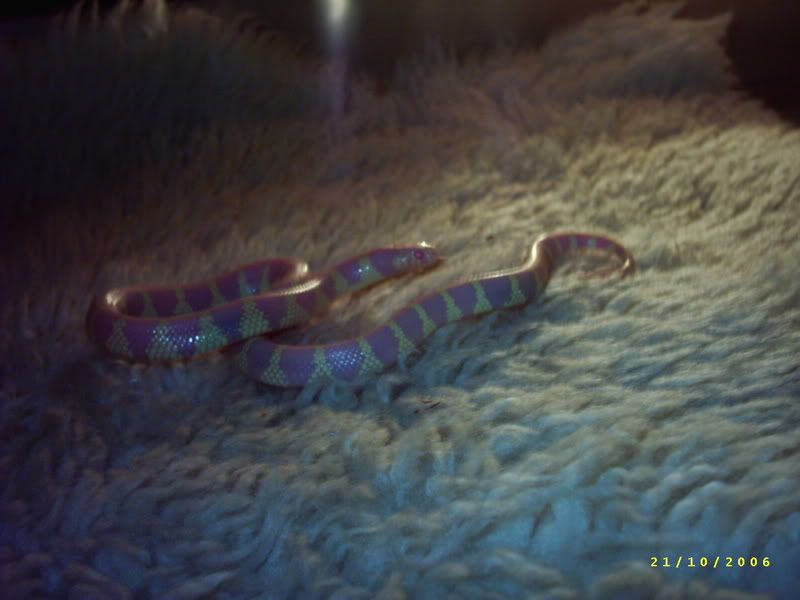 Corns
This is 'Jungly Barry' my Jungle Corn. He's whick as hell but he's craking colouration. He makes me laugh with his striking.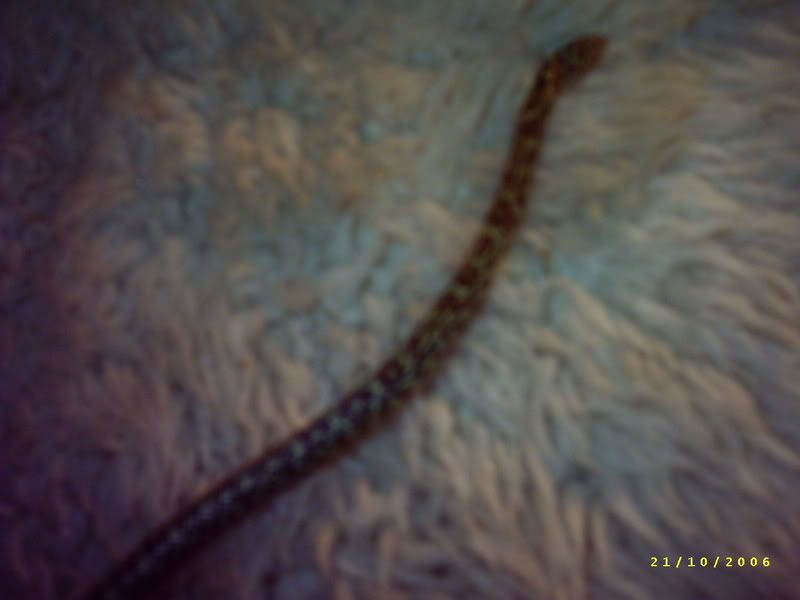 This is Pirate, she is 05, so named cause I got her on Pirate Day. She is Also my daughters snake cause she has a little love heart on her head which Alex noticed straight away.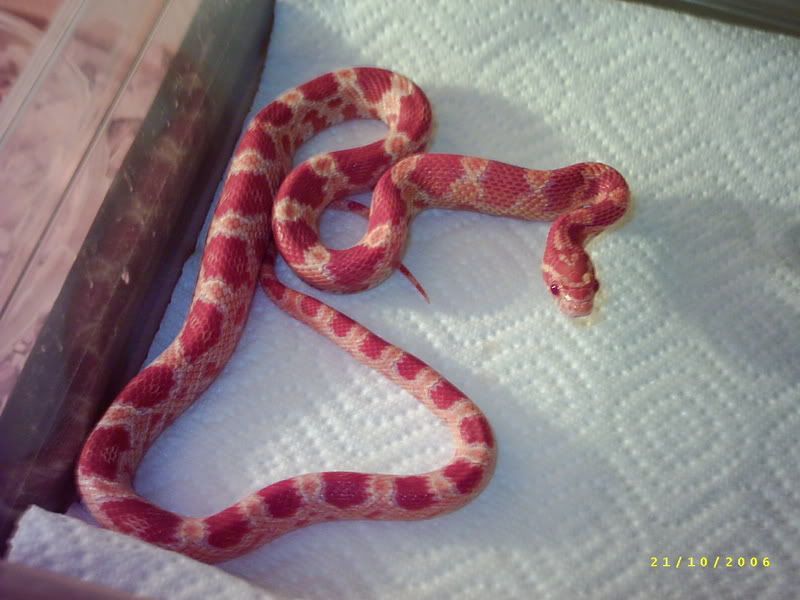 This is Bindi 06, Alex's other snake. She loves her cause she's pink.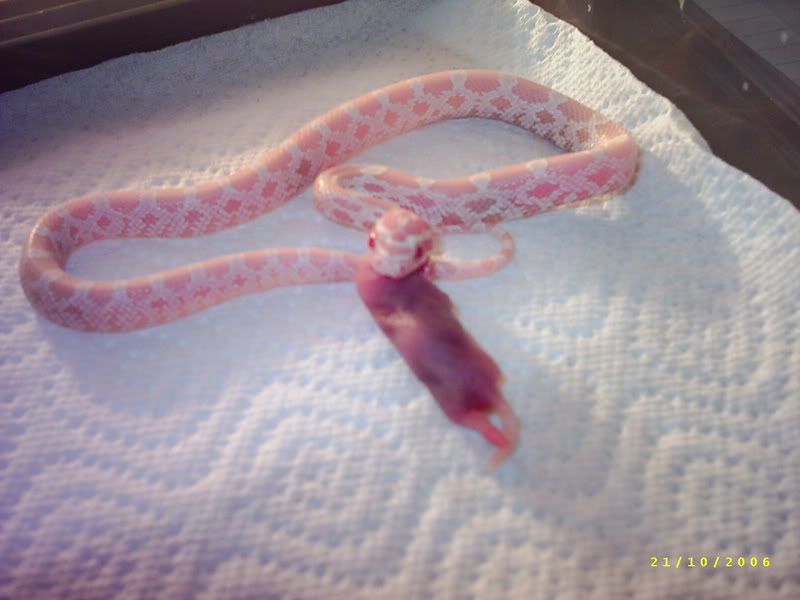 And now for my baby hoggies! God I love those little noses!
My male, Maynard
1st Female
2nd Female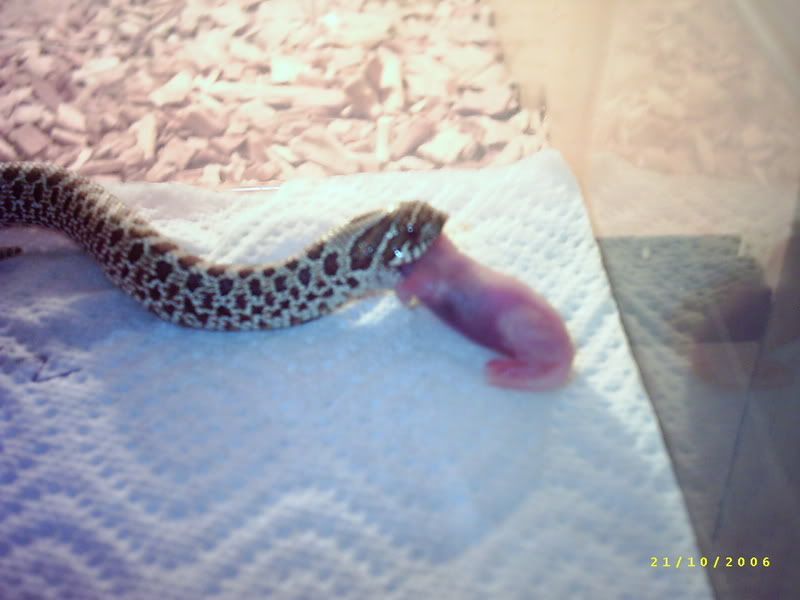 3rd Female