Discussion Starter
·
#1
·
This little kitten is approximately 5.5 weeks and we came about having him, to rehome, as his mother and litter brothers were killed by the owners 10 weeks old puppies....
Honestly don't even ask me to explain how this happened because I was very nearly arrested when she brought two dead kittens and this little boy into the place I work on Wednesday night.
Anyway LeStat has somewhat taken him under his wing already and Flea, there was more fleas than kitten, already has a fantastic home to go to when he's recovered from his aneamia and the trauma of what he saw!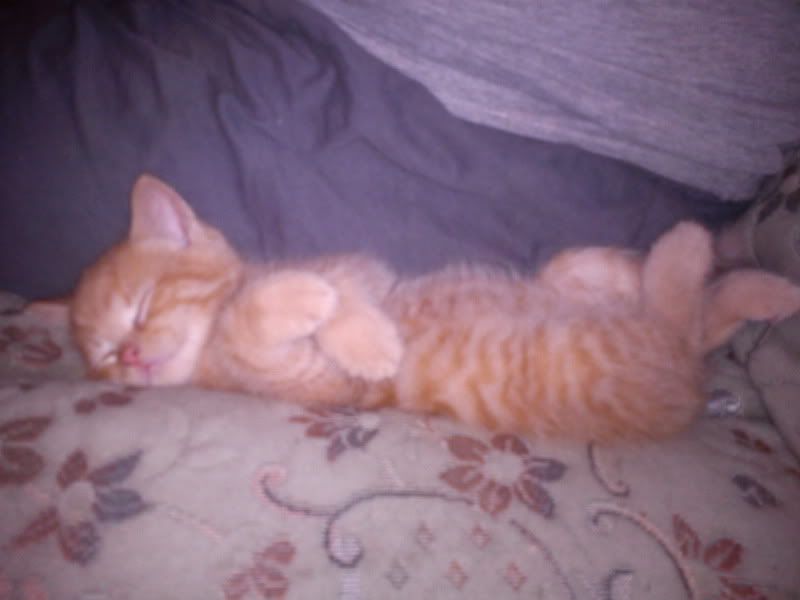 To be honest he isn't showing too much trauma but as he's only been here 6 days he will be staying until he's at least 9 weeks before going to his new home.......which just happens to be with our stair lift engineer and he's a 'ginger' as well:lol2: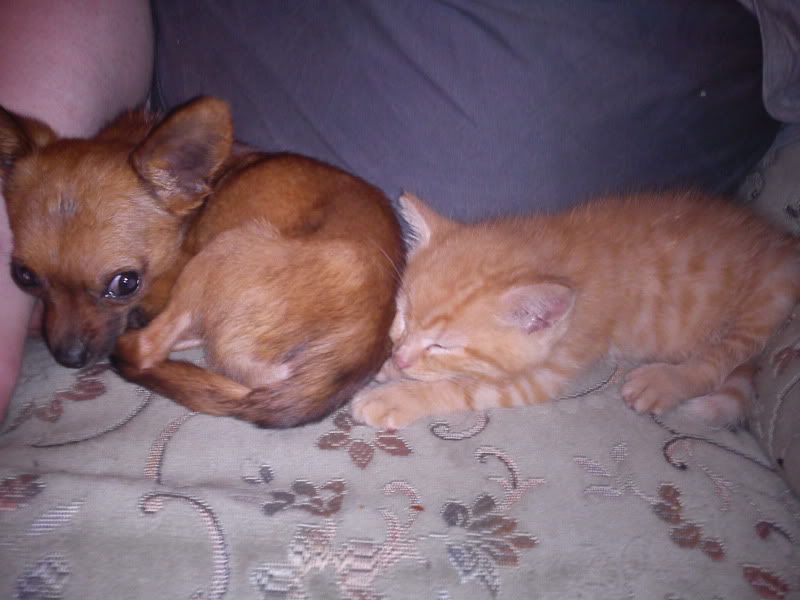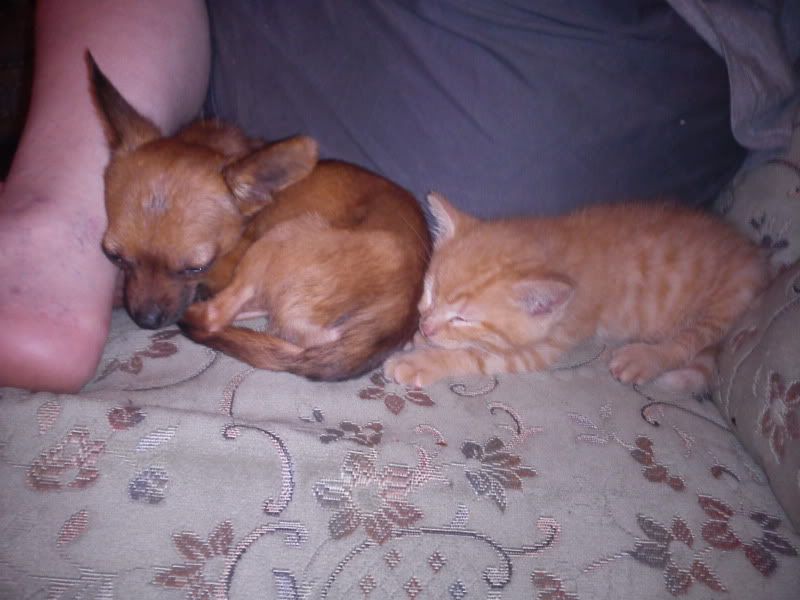 John was after keeping him but with 11 already and four of them being uneutered queens there is no way I'm keeping a tom in the house.