Discussion Starter
·
#1
·
A gorgeous pair of Leucistic Texas Ratsnakes - Elaphe obsoleta lindheimeri - young adult cohabiting pair. Female proven.
I can deliver within the Northwest of England but also doing a trip from Manchester to Norwich for the day soon. Other areas considered but please contact me first. Excellent temperaments - good feeders - never refuse anything. Reluctant sale but must needs. Female lays but I have not had the capacity to incubate the eggs so usually destroy them or feed them to my Boiga or a friends monitor...
A 4ft x 1ft spare Exotics vivarium can come with this - also a heat mat, White Python Heat-lamp. The vivarium is the walnut version but I have spray painted the outer surface silver. It was only used for a year and has remained as a spare emergency viv since. These extras will be subject to a negotiated fee of course you understand.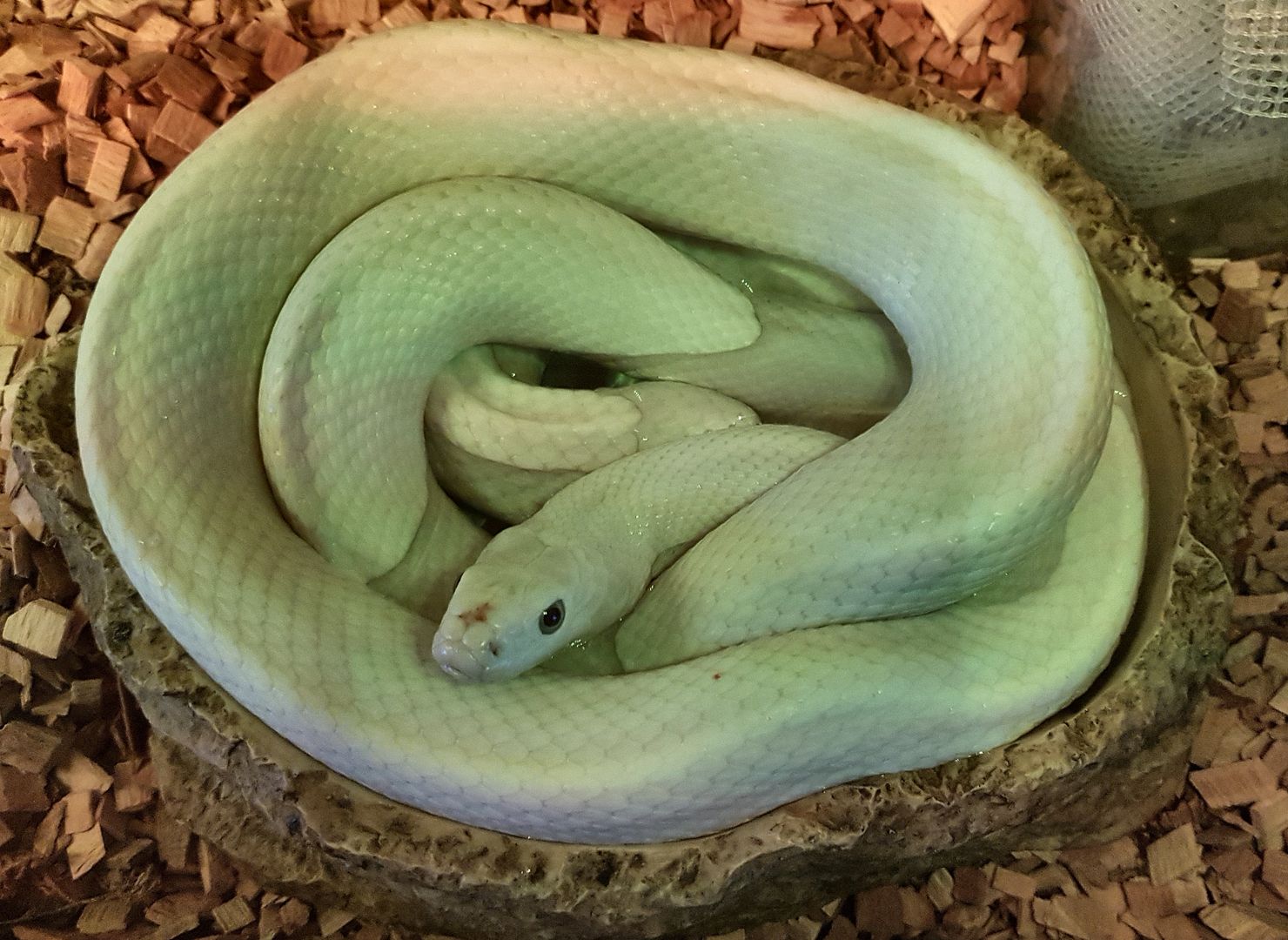 #
this photo taken a while ago