Sadly we are having to part with our beautiful boy Odin, he is a full pedigree Maine Coon kitten. He is a smoke black and white in colour, is used to children and noises. he loves attention and sitting on your lap and follows you everywhere lol.
Unfortunatley we are having to sell him due to our little girl having allergies, we thought it was hayfever but has turned out to be our cat instead huh! she is on allergy medication at the minute but cant stay on it forever so he needs a new home sharpish!.
he will also come with his litter tray, food/water bowls, cat bed, accessories and cat carrier (so no need to buy one!!)
RIGHT now to the knitty gritty bit!! He has been a house cat so far as he is to be neutered at 6 months of age, this is on instruction from the breeder and the only way to retreive his pedigree papers. We have been in contact with the breeder and she is aware of the reasons for selling and is willing to pass on the papers to the new owners as long as he is neutered first, obviously this is so he cant be bred from! we have his birth certificate and the copy of the contract from the breeder!, his parents/siblings are show cats. he is going to be a very big boy when fully grown! any further questions please dont hesitate to PM me.
We are asking for £300 for him, which is what we paid for him!!
he truely is stunning!!!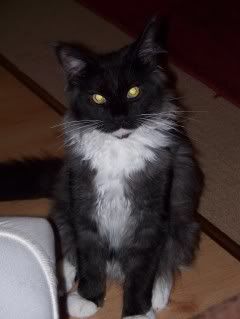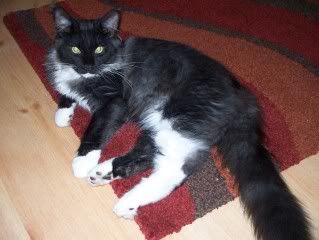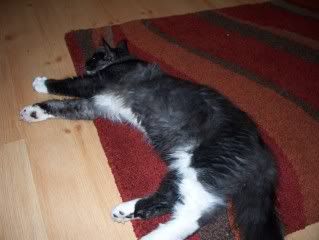 collection from portsmouth
cheers cheryl and mick:flrt: