Discussion Starter
•
#1
•
I have decided that Max was put on this earth to make me laugh, he has a perfectly decent 3ft viv, heated and decorated with various hides full of 'softness' tissue for his comfort and relaxation at vast expense and 3" of repticard across the bottom.
But no, he no longer wishes to live in his viv but share the entire lounge with me, every time I put him back in his viv he batters the glass until I let him out, fair enough I can cope with that. So he now has regular baths in which he does his 'doings' if he needs to and then spends the rest of the day wandering around as if he owns the place.
Why is it that despite the fact that I have done my very best for him just as I have for all my other snakes that he wants to site in a crummy box beside my desk while I am at it and then choose to sit on the small sofa that I use for a dumping ground for tools and laundry, I don't know why I bothered with a viv for him at all as he has managed to mark the tip of his nose in an effort to open the glass.
Max by my desk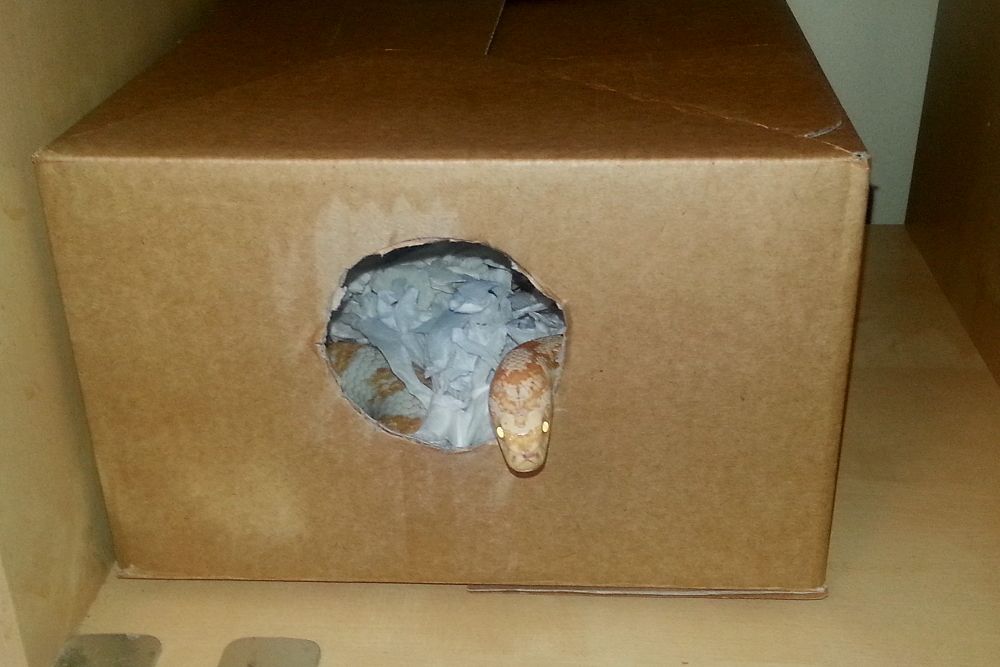 Watching every move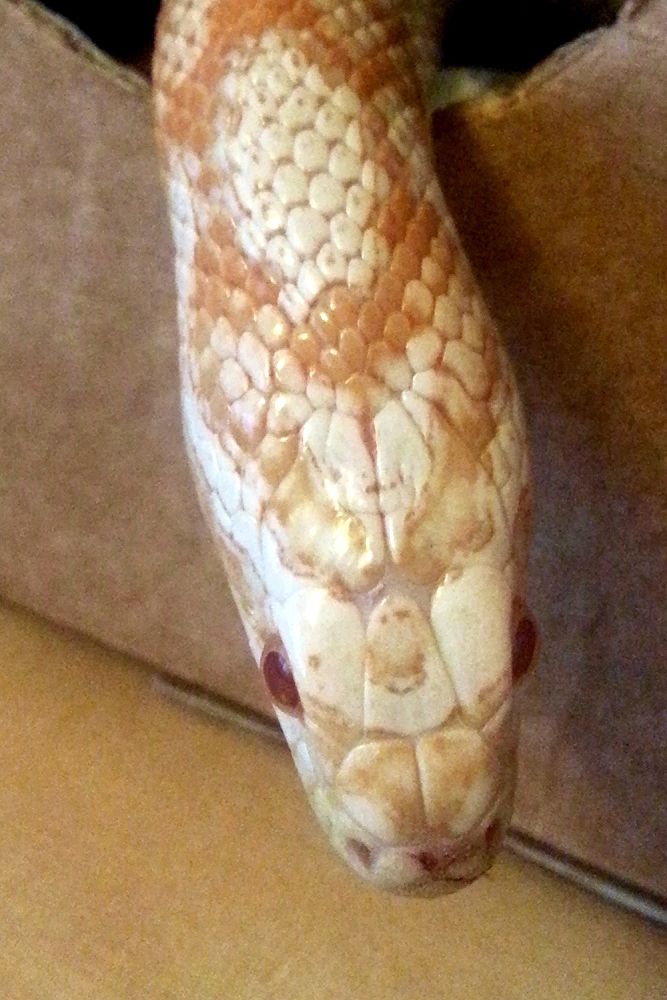 Now an afternoon watching the telly .... lazy life or what!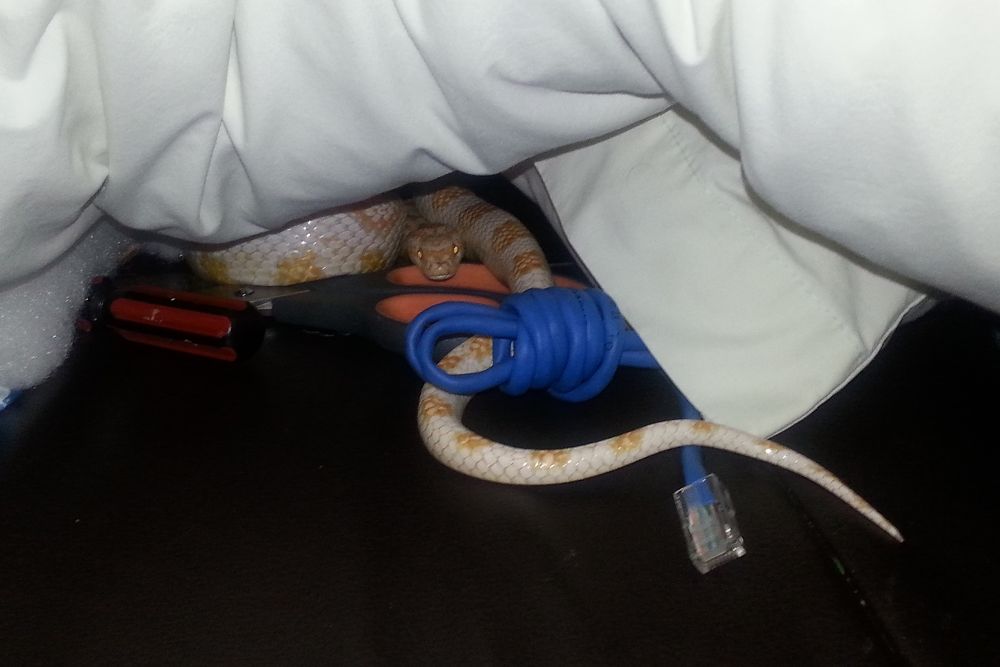 I guess he has won the battle now as he only gets put back after I have fed him so that he can warm himself up if he needs to until he has done his 'doings' and when I go out of the flat. Lets hope the regular baths are enough to prevent him ever doing any extra 'doings' anywhere else.